Every Chinese New Year, it's a custom for shopping malls to set up decorations or mascots based upon the animal zodiac for the year.
Unfortunately, some have left a bad taste in the shoppers' mouth due to its poor and (occasionally) offensive design.
One example of this was KLCC's CNY pagoda decoration, where netizens mocked it for its similarity to paper offerings burnt during Qing Ming, eventually forcing the management to change its colour to improve its outer appearance.
READ: 'Is This For CNY Or Ching Ming?' Suria KLCC's Pagoda Decoration Bashed By Netizens
What's with that face?
In Bintulu, Sarawak, another mall has gone famous online thanks to its weird, half-asleep looking tiger mascot.
Comments that will make you go 'LMAO'
If you thought this mascot was enough to tickle your funny bone, wait till you read the creative comments left behind by netizens!
One wrote, "The tiger just had its booster jab."

Another posted a picture of a "stoned" tiger mascot and said that it was way worse than the Bintulu mall's.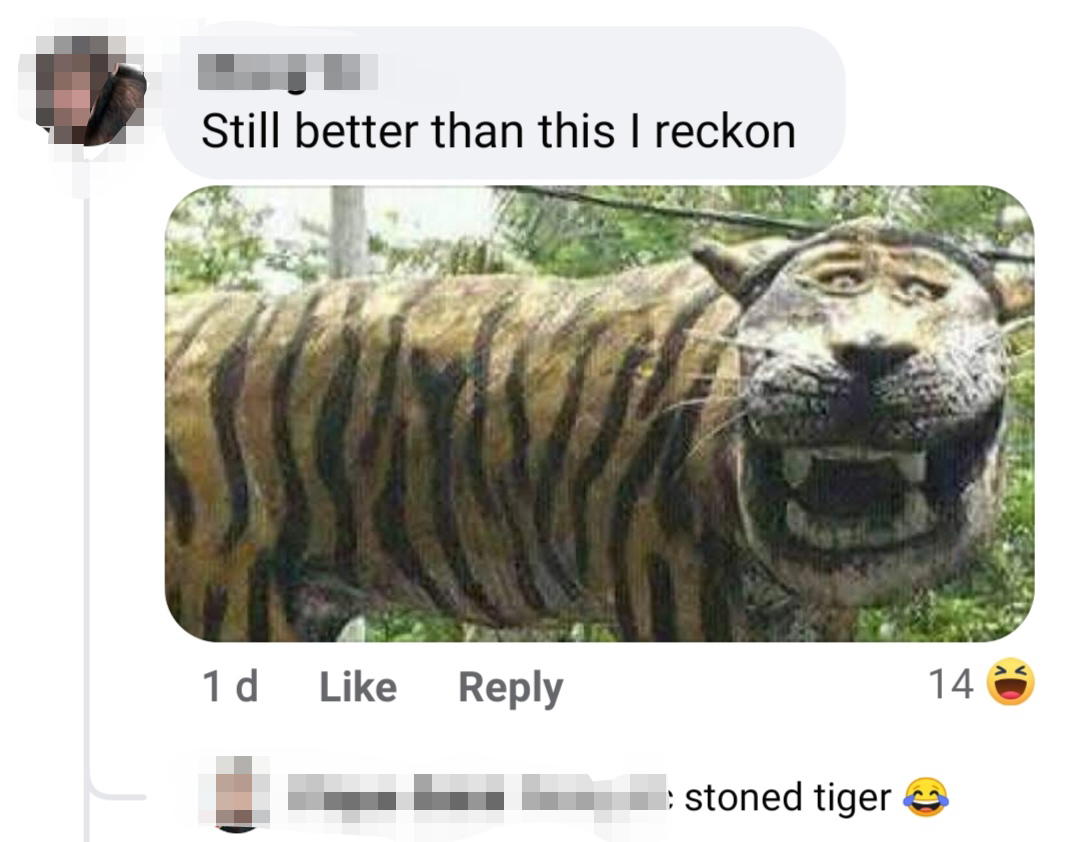 Another netizen uploaded a photo of an adorable Shiba Inu with stripes being painted on it to resemble a tiger.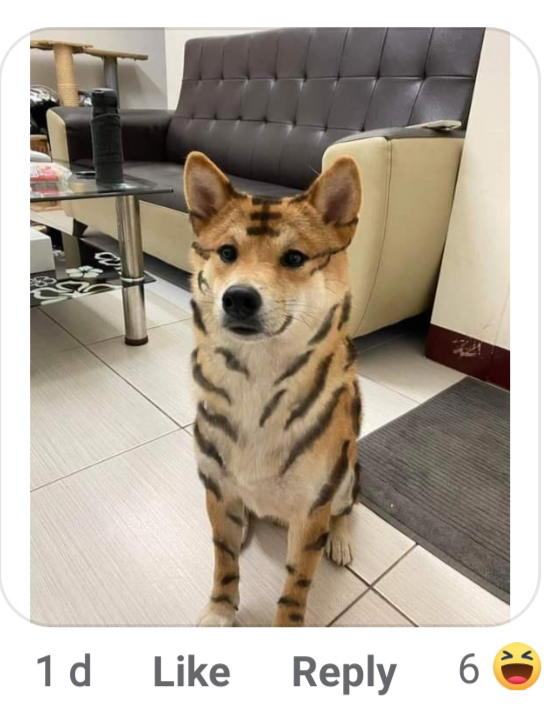 One netizen also posted the recent viral photo of a tiger mascot with a snake's body.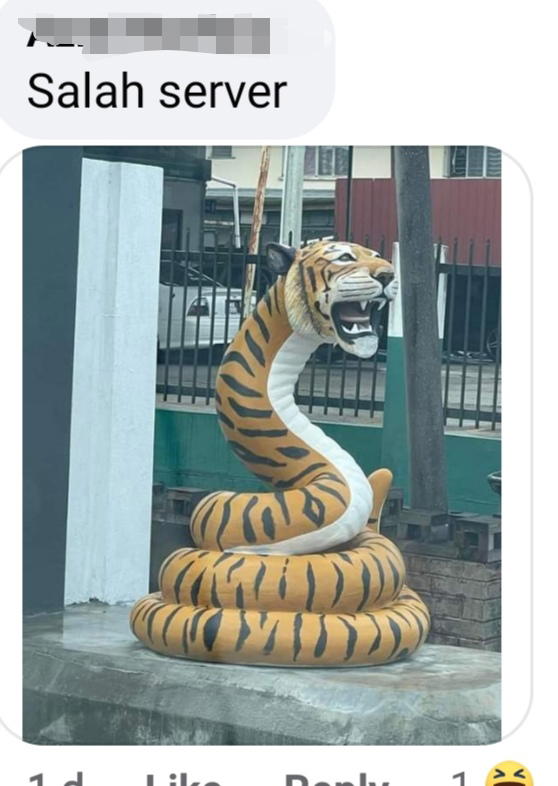 Some joked that the designer might have been forced to do a cheap version of the tiger mascot due to insufficient funds provided by the mall's management.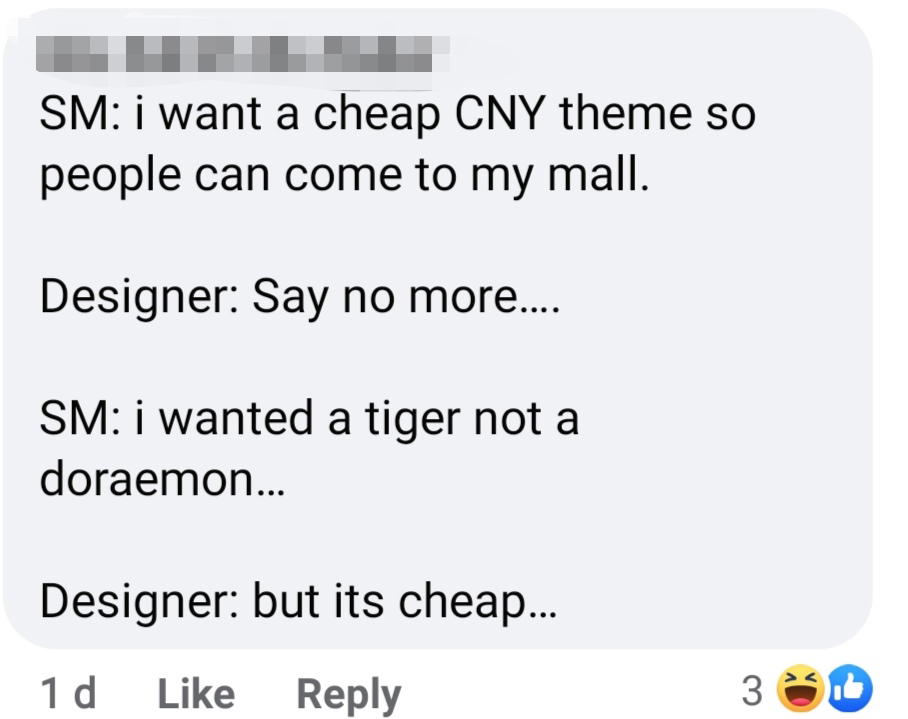 Have you seen a stranger and funnier tiger mascot this CNY? Share with us in the comment section!
---
It's unrelated to the article but here's our brand-new podcast – Talk Je Lah!
---
Cover images via Facebook/ Bintulu News Page
Editor: Sarah Yeoh