Genting Highlands, known for its cool weather and iconic Genting Skyworld Theme Park, recently stirred up worry among Malaysians after a video showing visitors dangling midair went viral on social media.
The terrifying incident was shared in a TikTok video by a netizen named Jaclyn two days ago, where she recounted how it unfolded.
Ride malfunctions at Genting Skyworld Theme Park
In the 42-second video, it began with several riders seen hanging helplessly midair while riding the Samba Gliders after it encountered a technical issue.
According to Jaclyn, she queued up for an hour for her turn at the Samba Gliders when she felt something was amiss as the line barely moved.
When it almost came to my turn, we were told to leave as there were technical issues and they stopped the operation. People were literally stuck in the air!
While Jaclyn acknowledged that her favorite rides were the Acorn Adventure and the Samba Gliders, she said that she wouldn't ride it again even if it was for free.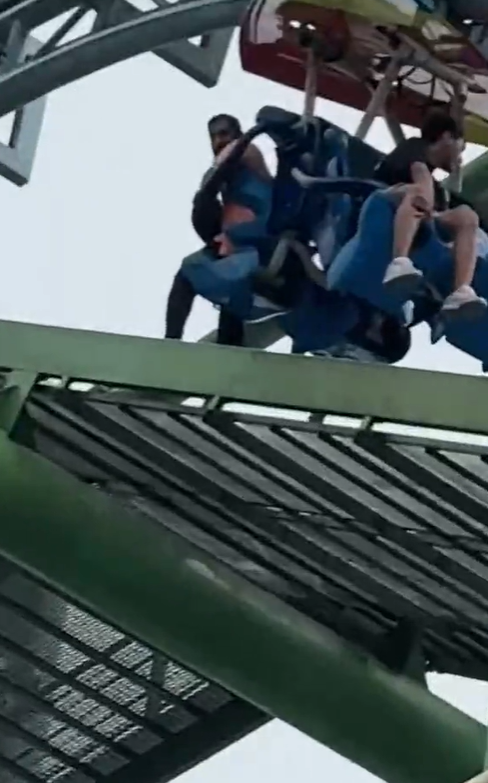 Another case of malfunctioned rides
In a separate incident, another netizen shared on X that a ride called the Epic Voyage to Moonhaven, suddenly stopped halfway, leaving visitors stranded in the rain.
We literally got stuck stuck midway through the ride for 15 minutes under heavy rain, freezing cold, and couldn't even open our eyes. We just keep shouting for help nonstop.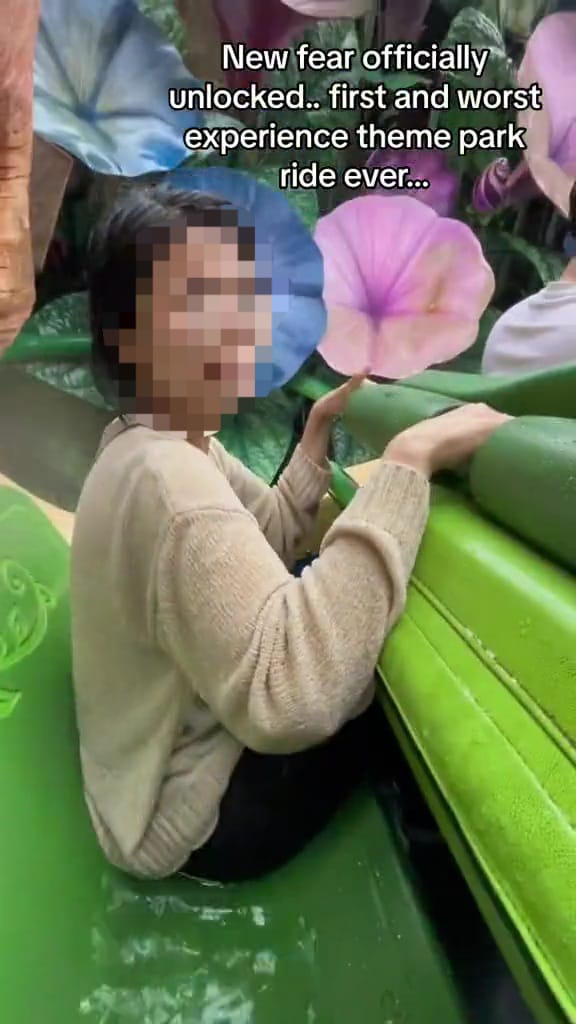 "After 15 minutes of fear and torture, the rain finally stopped. There was also a child in the first row who kept on crying too," wrote the OP in the caption, adding that a "new fear has officially unlocked" following the fiasco.
Netizens express concern
Jaclyn's clip has since garnered over 650,000 views at the time of writing and the comment section saw netizens sharing their own scary experiences at Genting Skyworld Theme Park.
One wrote that two months ago, he got stuck at the Ice Age ride at a 60 degree incline for 1.5 hours, causing him to suffer from neck and back pains.

Another commented that she thought such issues only happened overseas but never thought it could occur in Malaysia, saying she's now afraid to take a ride.

When contacted by WeirdKaya, Genting Skyworld Theme Park's management declined to comment.
Watch the videos here:
Genting Skyworlds ni memang banyak technical issues ke?

Seram pulak nak naik 😭😭

Haritu ada orang tersangkut Roller Coaster dalam hujan. Dahlaa kesejukan.

Siap bertakung air kat seat sebab lama sangat stuck atas tu. Haih

Simpan dulu plan nak pegi la..

Credit : Thesandaily https://t.co/8feAHGbsLg pic.twitter.com/au0xP99JIe

— 🤎Arif E.🤎 (@arfdy12) September 13, 2023
READ ALSO:
---
---