KUALA LUMPUR – A giant tree, believed to be more than half a century old, collapses in front of the National Museum after heavy rain, crashing one car's roof and trunk and falling on a motorcycle.
It was reported that the motorist suffered minor injuries and was admitted to the hospital immediately; the Proton driver escaped unhurt.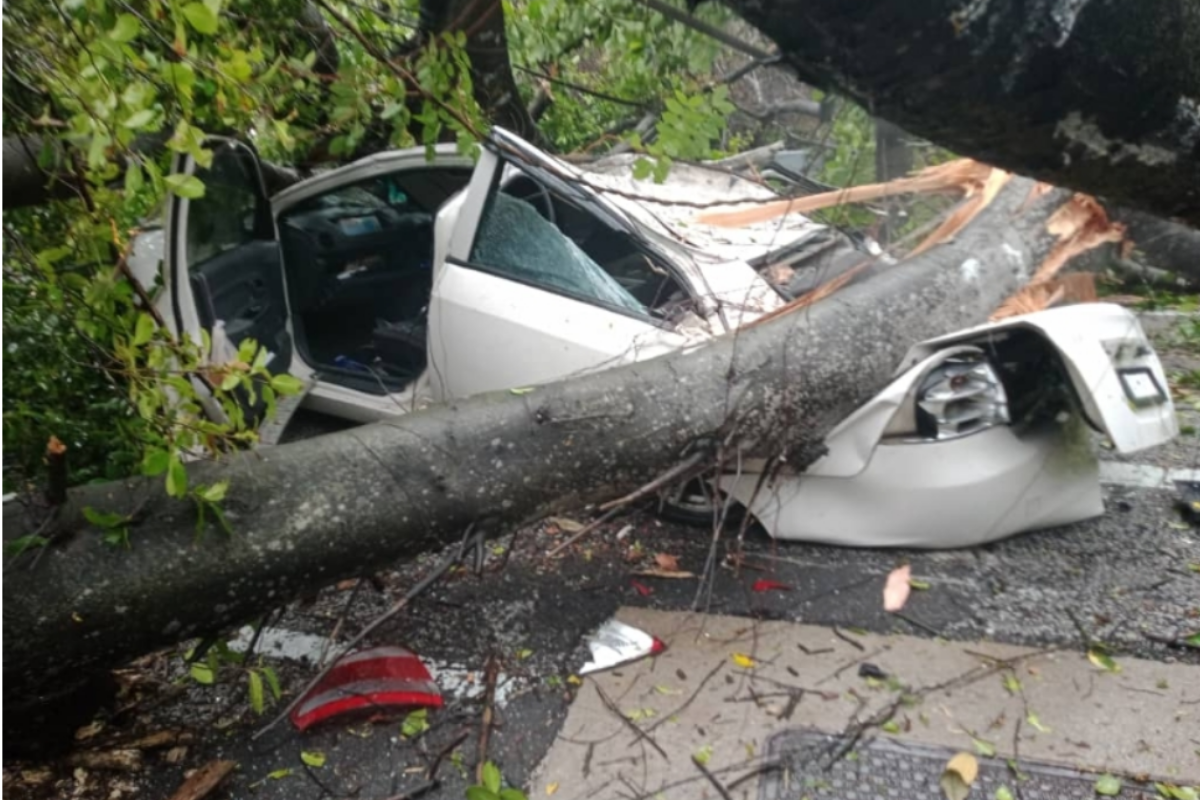 As can be seen from a viral clip of the scene, the collapsed tree blocked the traffic on a busy highway in front of Muzium Negara, causing heavy traffic jam in the afternoon.
---

---
pokok tumbang depan muzium negara. pic.twitter.com/xFxRr9WGNW

— Future Shock DDT (@yeenhamzah) May 27, 2021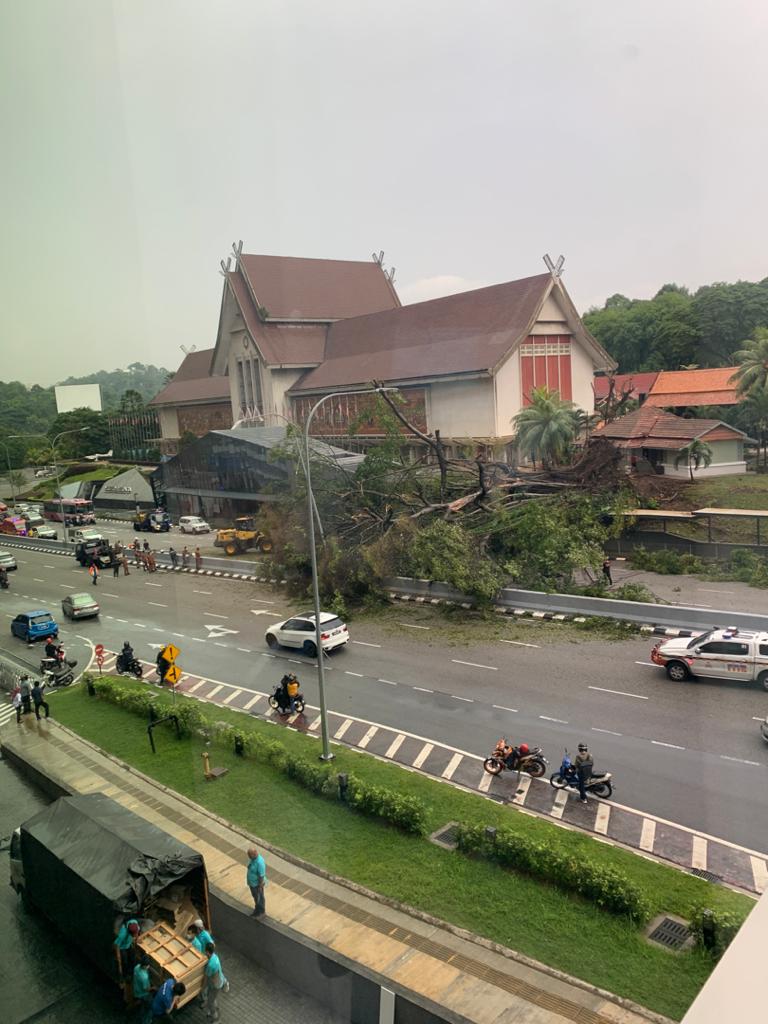 City Hall offices assisted in the rescue and clearing work at the scene.
---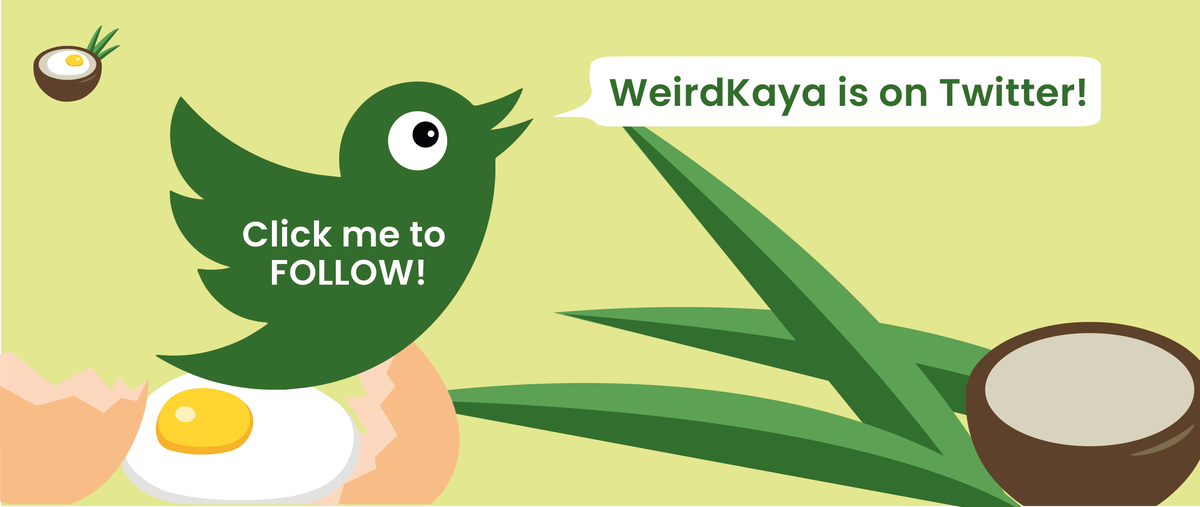 ---

Sources: Sin Chew Daily, Utusan Malaysia & Twitter/ @yeenhamzah
Editor: Raymond Chen
Proofreader: Anna Wong