Tanah Merah – A fire broke out in Kampung Bukit Bunga this morning, destroying 11 shop lots before being put out by firemen.
Rozlan Seman, Zone 2 station chief from the Fire and Rescue Department said that they received the report at 9:22 am and departed to the scene immediately.
"We arrive at 9:44 am and started our operation together with firefighters from Tanah Merah Station.

Rozlan Seman,
The chief reported that "Nine shops were severely damaged with 80% of it burnt down. The other two was damaged 50% and 30% respectively."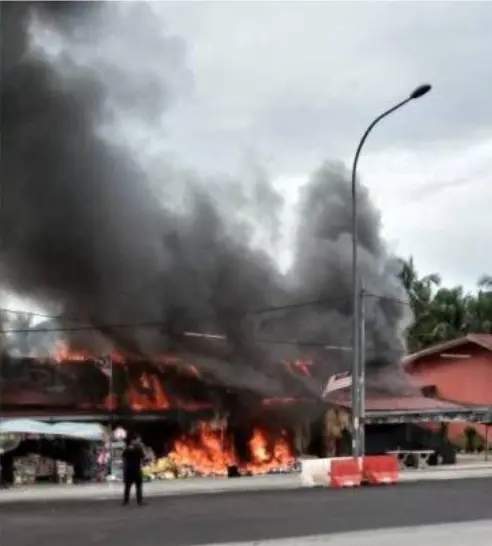 During the operation, a fireman experienced breathing difficulties and was sent to a nearby hospital. He is now in good condition.
The fire was successfully put out by the firemen at 12 pm, investigation is underway regarding the cause of the fire.
Watch the video here:
Read similar articles here:
Cover Images via Sinar Harian
Author: Raymond Chen
Proofreader: Anna Wong