One of the greatest questions that are often on the mind of high school leavers is "What career should I pursue in the future?" Being ex-high schoolers ourselves, we totally understand the sheer amount of pressure and stress that comes with it.
But wait! We just might have the answer to this burning question in the form of a career fair organised by Universiti Sains Malaysia's (USM) Engineering Campus!
Hybrid Career Fair 2022 is an annual event which aims to be the platform for undergraduates and industry players to converge for career awareness, internship placements and employability.
Another objective of the USM Engineering Campus Hybrid Career Fair 2022 is to provide career opportunities as well as build connections between undergraduates and recruiters by assembling them under the same roof.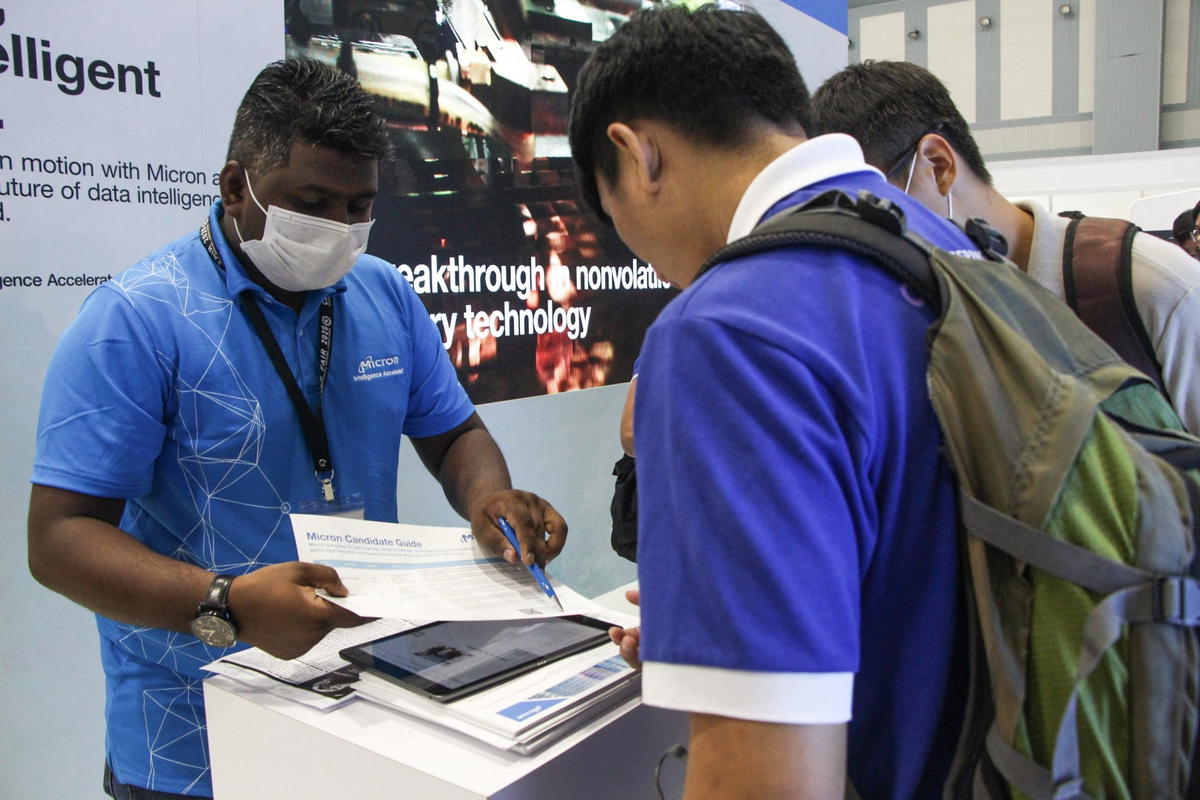 This year, more than 50 local and multinational companies will be joining the Hybrid Career Fair 2022 so do take this opportunity to explore your options and connect with your dream company! On top of that, you'll also stand a chance to win an iPad Air too!
Exhibition booths, career talks, interview sessions and mini-game sessions will also be carried out both in-person and virtually.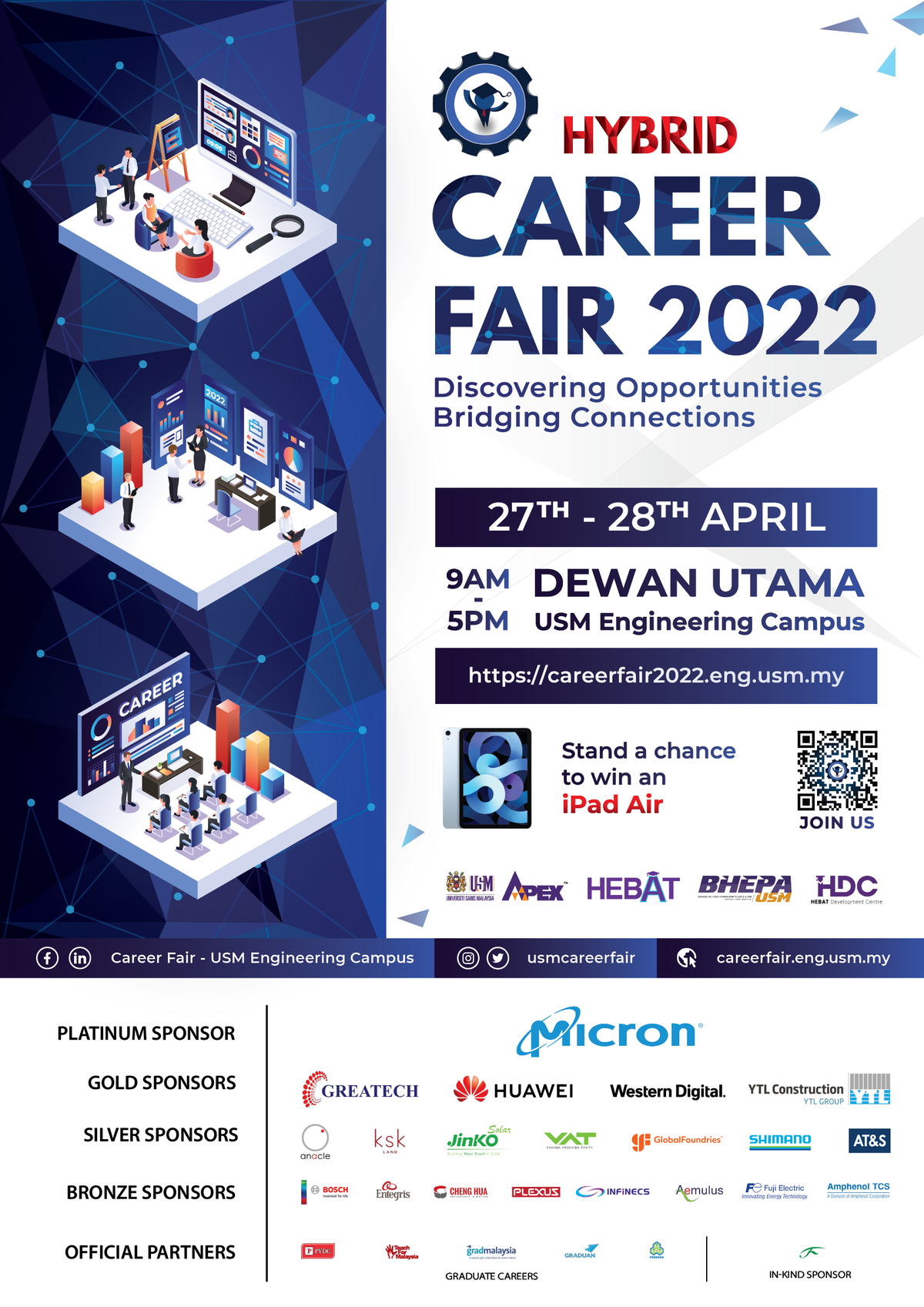 Participants are eligible to walk away with amazing prizes from 27th April 2022 at 9.00 a.m. to 28th April 2022 at 3.45 p.m. All you need to do is register for the fair or attend their webinar(s) or career talk(s) and successfully filled in the student feedback form. You can also join by completing a mini virtual game.
Event details:
Date: 27th – 28th April 2022
Time: 9:00 a.m. – 5:00 p.m.
Venue: Dewan Utama, USM Engineering Campus
Virtual Platform: https://careerfair2022.eng.usm.my/
For more information, click the link here: https://linktr.ee/usmcareerfair