KUALA LUMPUR – Pakatan Harapan (PH) leaders met with Prime Minister Datuk Seri Ismail Sabri Yaakob today to discuss the opposition's role in the National Recovery Council (NRC) and the Special Committee to Manage Covid-19.
Parti Keadilan Rakyat (PKR) communications director Fahmi Fadzil said on Twitter that the invitation was extended to Datuk Seri Anwar Ibrahim, Lim Guan Eng, and Mohamad Sabu directly from the Prime Minister's Office.
Meanwhile, the PH presidential council has expressed its willingness to work alongside the government in addressing the COVID-19 crisis.
"We hope (our inclusion) is not just for the sake of it, or to have us like a rubber stamp for the government's views," it said in a statement earlier today.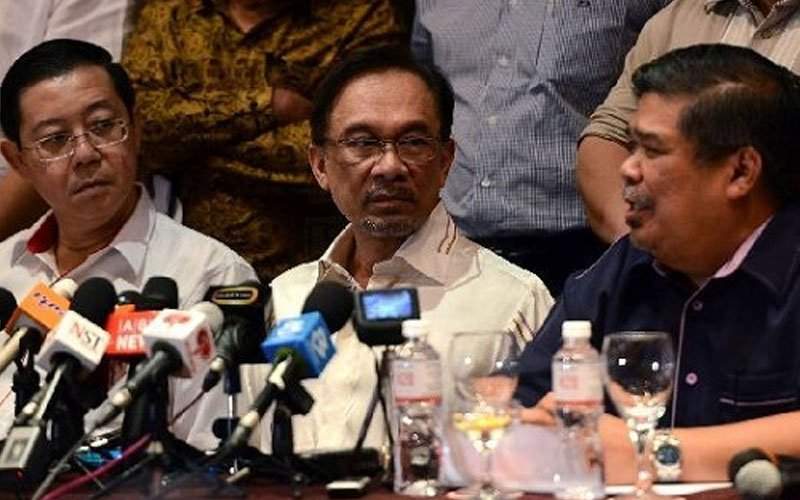 In addition, the PH Presidential Council announced that the Opposition leader will hold a joint meeting with key leaders of all opposition parties and invite them to join or work with PH.
"This is in line with the resolution unveiled during the Pakatan Harapan Leadership Retreat in Port Dickson last April, which stated our openness in negotiating and cooperating with all parties, as well as mobilizing all our energy under the 'Big Tent' concept to strengthen the opposition bloc comprising of 105 MPs.
The meeting will also discuss current political issues as well as prepare for the upcoming parliamentary session which is set to begin on September 6," said the statement.
In a separate social media post, Ismail Sabri said the meeting was held as advised by the Yang di-Pertuan Agong.
"His Majesty hopes that this meeting will help to calm the political tension in the country.

"A mutual agreement was also reached in strengthening Parliament as a responsible and constructive institution in reviewing and balancing executive governance to be more transparent and meet the needs of the people," he wrote.

He added that all parties have agreed to and understood the importance of judiciary independence, institutional reform, and good governance to ensure a more conducive environment for the people and country under the context of 'Keluarga Malaysia'.
---

---
Cover Images via FB/ Ismail Sabri Yaakob
Author: Raymond Chen
Proofreader: Sarah Yeoh