The Russian-Ukrainian war has inevitably caused the sacrifice of many lives. A video of a Ukrainian soldier and father to a young daughter was circulating on Reddit, showing how he was crying unstoppably as he sends his wife and daughter off to the safe zone, leaving himself behind to serve in the war.
The video captured him continuously kissing and hugging his daughter, dressed in pink winter clothing.
As he knelt down to say his last words, tears burst out of his eyes. His daughter also cried together with him, both unwilling to be separated.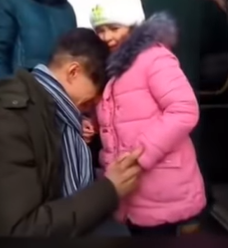 His wife came in to hug his husband and daughter. The video captured the three hugging and crying before the mother and daughter departed for the safe zone.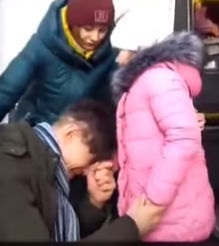 After his wife and daughter boarded the train, he pressed his palm onto the window, showing his reluctance of letting them go.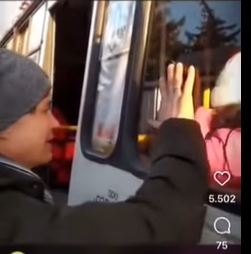 He does not know when he will get to see them again, this may very well be his last time seeing them if things go south.
Yet, for the sake of the country, the soldier had to brave on.
Netizens commented on the Reddit post, saying how heartbreaking it was to see this scene.
"I am unable to even imagine the fear that the child will go through, this is really a heartbreaking scene to watch."
"I'm tearing up as I'm watching this."
May we pray that families will be brought together once again one day.
---
---
Cover image via YouTube
---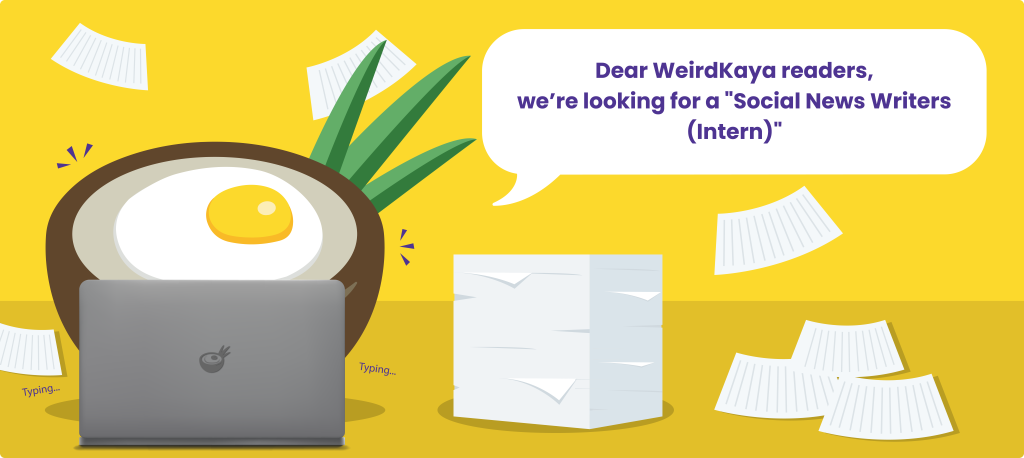 ---