KUALA LUMPUR – UCSI University has defended its decision to carry on with physical examinations, citing Malaysia's transition into endemicity as the key reason.
This comes after multiple students accused the tertiary education institution of coercing them into sitting for physical exams during the Covid-19 pandemic.
Vice-president Leong Sat Sing told Malay Mail that certain criteria had been set in place in determining whether students are eligible to sit for physical exams and denied claims of UCSI University violating health protocols or having a cluster within its campuses.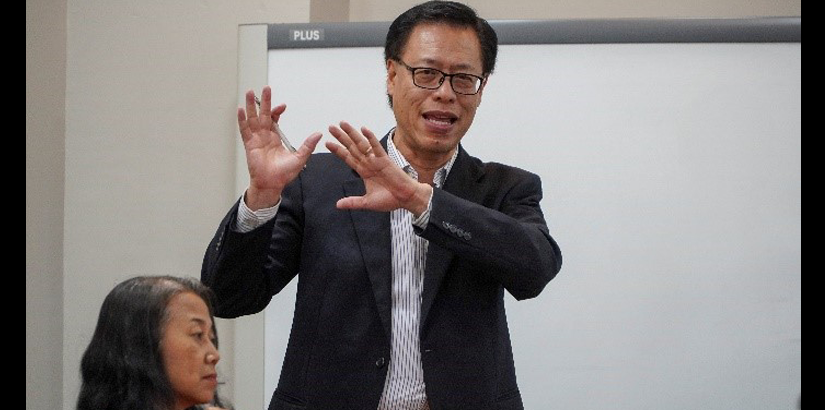 We are trying to live in an endemic environment and this is what we are also encouraging the students to do. We are trying to live with the pandemic as encouraged by the government.
He added that there are three situations which would justify having online exams: visa issues, closed borders, or students who have fallen sick.
Leong also assured that UCSI University has ample space within its examination halls to practice social distancing and that sanitisation works are carried out regularly during the exam period.
"We do it more vigorously during the exam week. Instead of once a day, we do it twice a day and every hour we clean the toilets.
"Mask wearing is also compulsory for both lecturers and students during physical classes and students can lodge a complaint if they were to see anyone flaunting the rules," he said.
Netizens: What's the issue?
On social media, most netizens did not take too kindly towards the students' grouses, saying that they most likely unprepared to attend physical exams again.
Some also called the students "lazy" and "entitled" and urged UCSI University not to give in to their demands.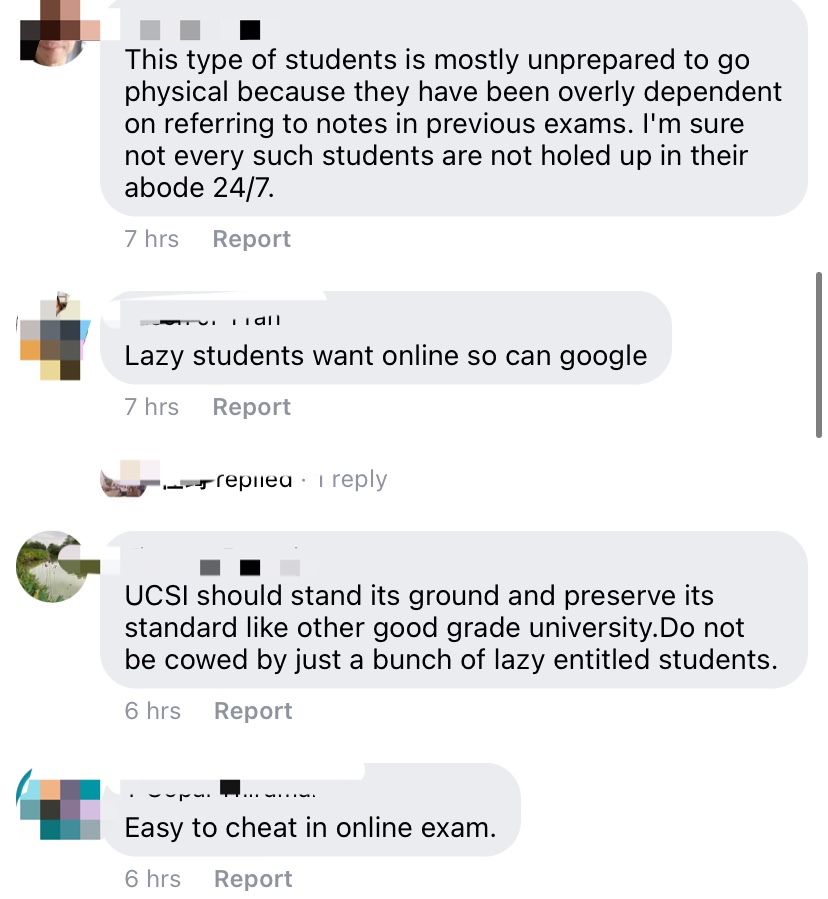 Others also questioned the students' motive in kicking up a fuss over physical exams and claimed that they had no issues hanging out with friends at public places.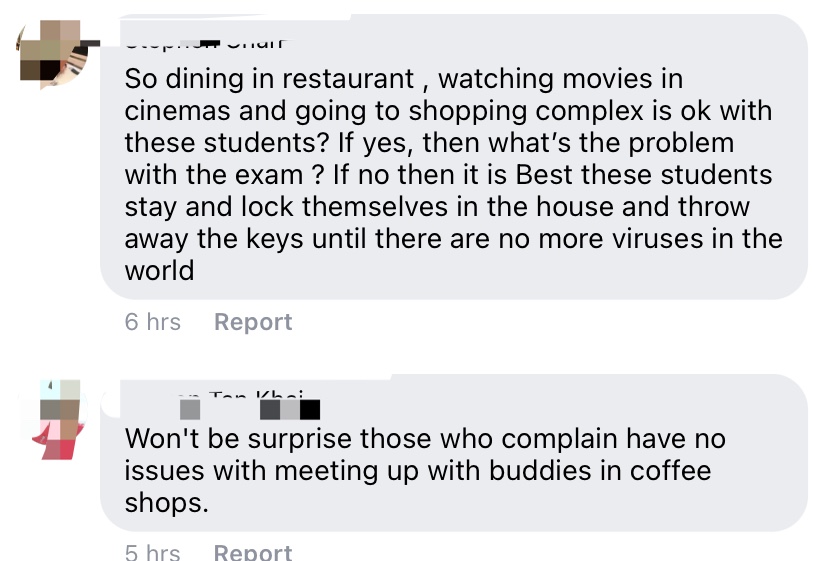 Do you think the students had a legit complaint or were they simply making a mountain out of a molehill? Let us know in the comments!
Cover images via Edu Spiral and Uni Enrol
Editor: Sarah Yeoh