KUALA LUMPUR – Two MRT feeder buses were converted into COVID-19 mobile vaccination stations as part of the Vaccination Outreach Program for the Orang Asli in Desa Temuan, Damansara Perdana, Petaling Jaya yesterday (August 12).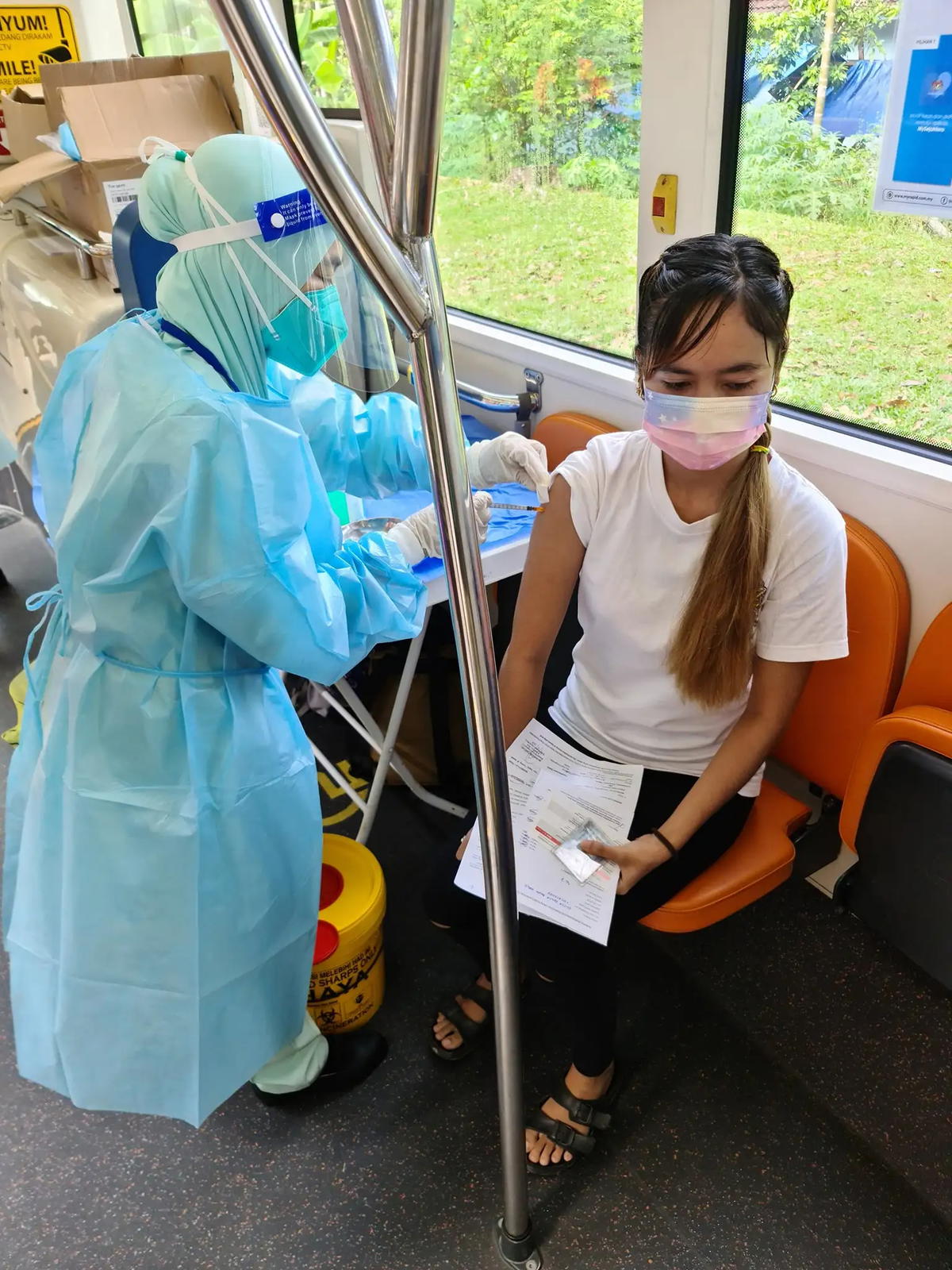 According to MRT Corp's Facebook post, the initiative is spearheaded by the University of Malaya Medical Centre (UMMC).
UMMC is also lending support to the Department of Orang Asli Development (JKOA) and Orang Asli Gombak Hospital under the programme.
The buses are currently being used to vaccinate female patients while male patients are sent to Dewan Seri Temuan.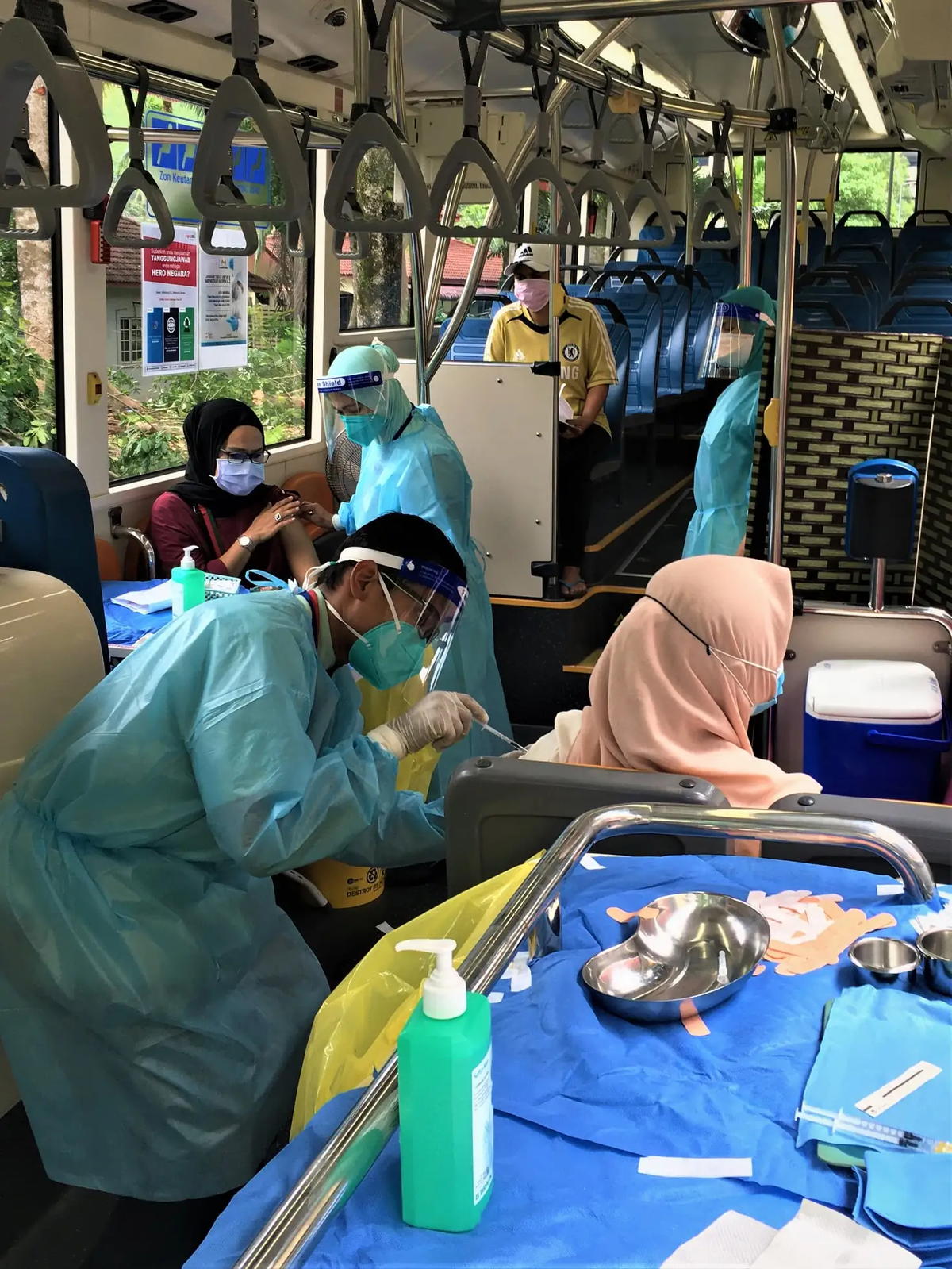 UMMC medical personnel are stationed inside the buses and equipped with portable tables in order to carry out the vaccinations."
"The passenger seats at the back of the bus have also been transformed into a waiting area," said MRT Corp in a statement.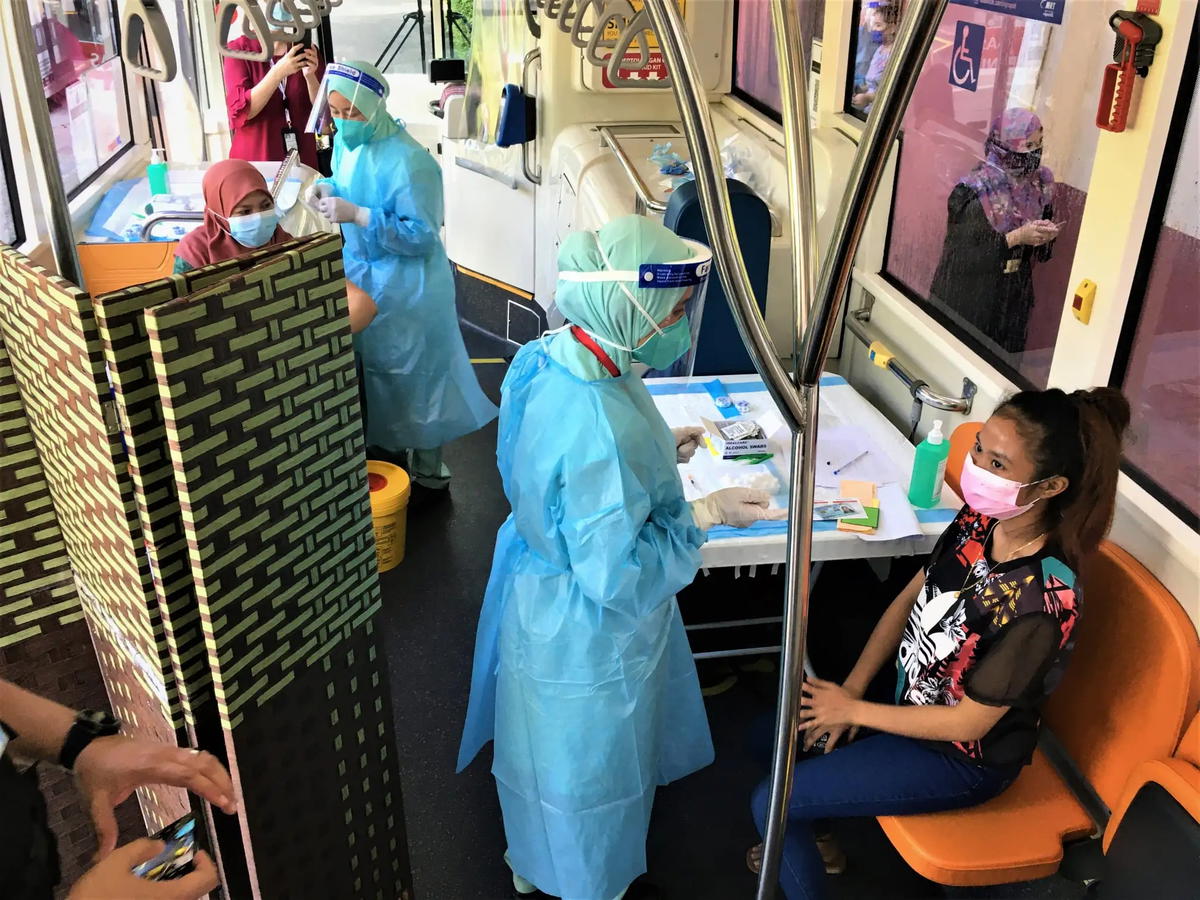 It added that 200 individuals have been inoculated so far under the programme.
Besides the Orang Asli, foreign workers living in the neighbouring areas are also eligible to receive their jabs.
Previously, the buses had been mobilised to transport two Orang Asli communities to UMMC to be vaccinated.
Cover Images via Facebook/MRT Corp
Author: Raymond Chen
Proofreader: Sarah Yeoh