THE PHILIPPINES – Nowadays, you can purchase just about anything on e-commerce platforms like Lazada and Shopee, such as basic essentials and electronic gadgets. However, there may also be times where you might stumble across an ad which looks questionable.
Lazada Philippines was recently put on blast by local TV host Kim Atienza who revealed a screenshot of an obscene advertisement showing an unconscious woman with one of her breasts bared.
---

---
"Is this even legal?"
Atienza, who is a former Manila councillor, called Lazada out on Twitter last Thursday (March 4) for promoting the sale of a drug commonly used to render a person unconscious, making him/her vulnerable to sexual assault.
He posted the mentioned screenshot with the following caption:
"Shame on you @LazadaPH. Do you even know what you're selling? Is this even legal? I'm calling you out. Shame."
According to a local report, the drug was advertised as a 'one-second spray marriage' which helps one quickly fall into a deep sleep. It also included the word 'hypnotic' – highly suggesting that it was most likely used for nefarious purposes.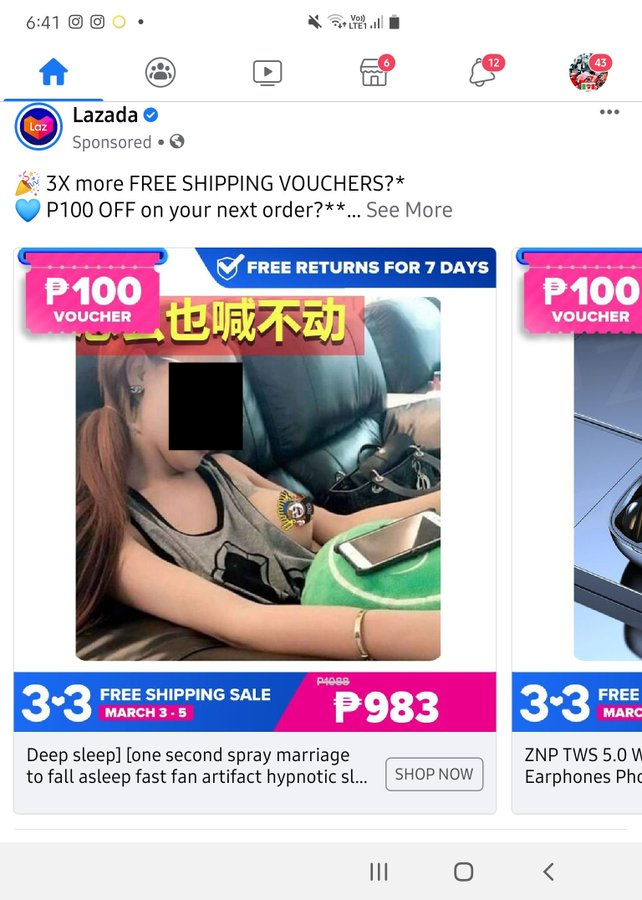 Following the outcry, Lazada Philippines responded by saying that the issue is under investigation and will be dealt with promptly.
"Hi! Thank you for bringing this to our attention. Rest assured that our team is already on top of the issue. Thank you and stay safe!"
Some time later, the ad was no longer available on Lazada and other social media platforms.
Different rival, same tactic
One netizen pointed out that Shopee, Lazada's arch-rival, also posted a similar advertisement promoting the sale of the drug accompanied with an image of a woman lying out cold on the train.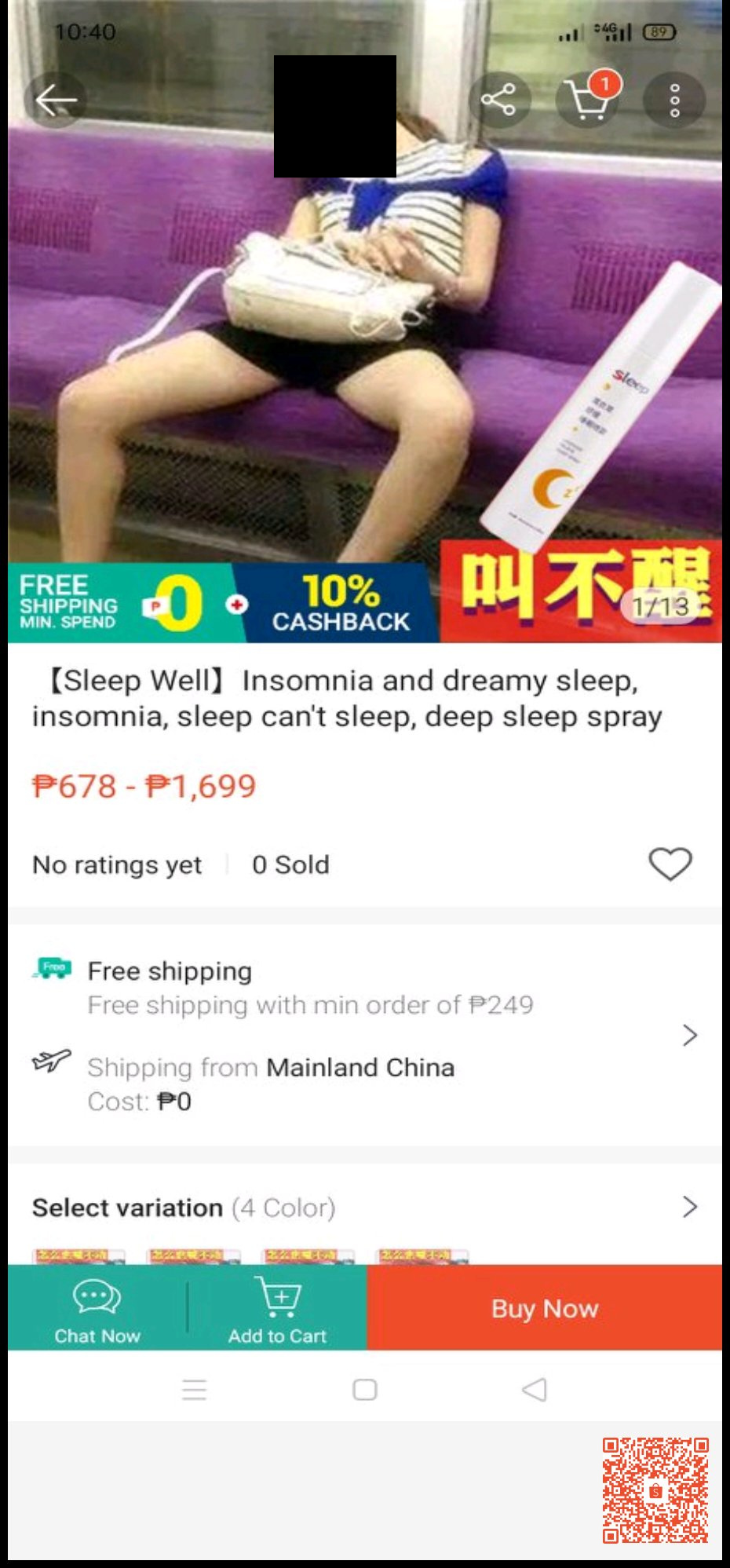 A quick check by WeirdKaya on Shopee Malaysia has yielded some shocking results – we were able to find the same product with the same lewd photos under the keyword "deep sleep".
Here's an example of the mentioned product: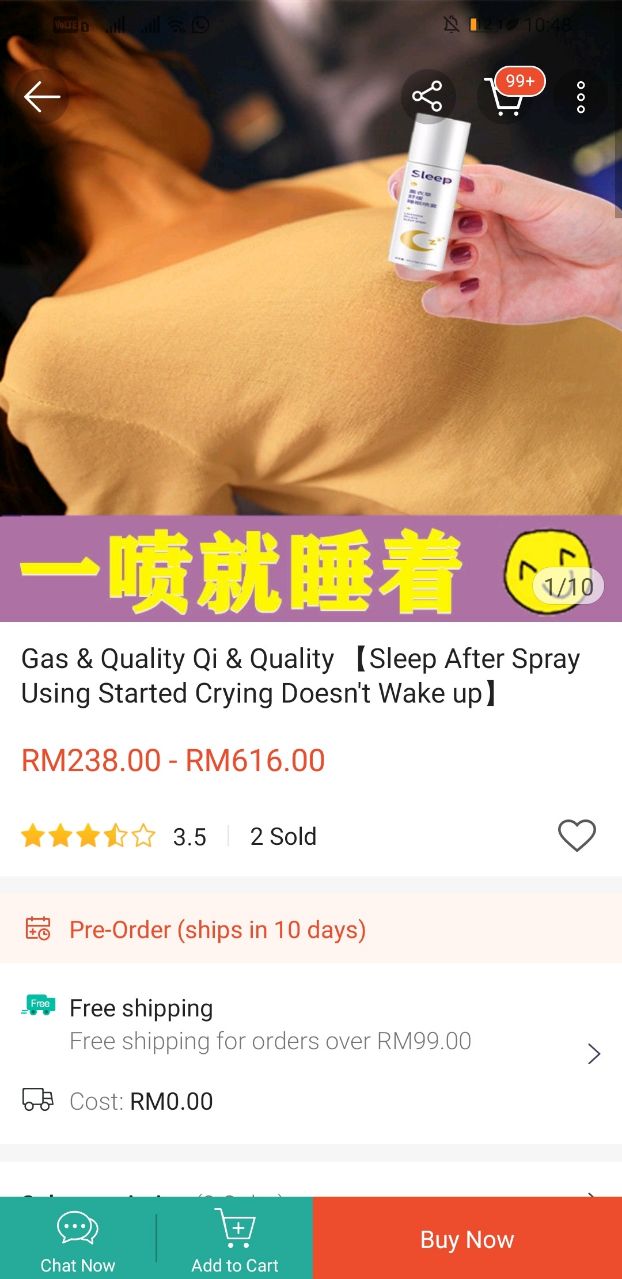 If you ever come across such illegal products, quickly file a report and inform the e-commerce platform immediately.
With such dangerous products online, be on the lookout and protect yourself from sexual assault. Stay safe and share this with everyone you care about!
---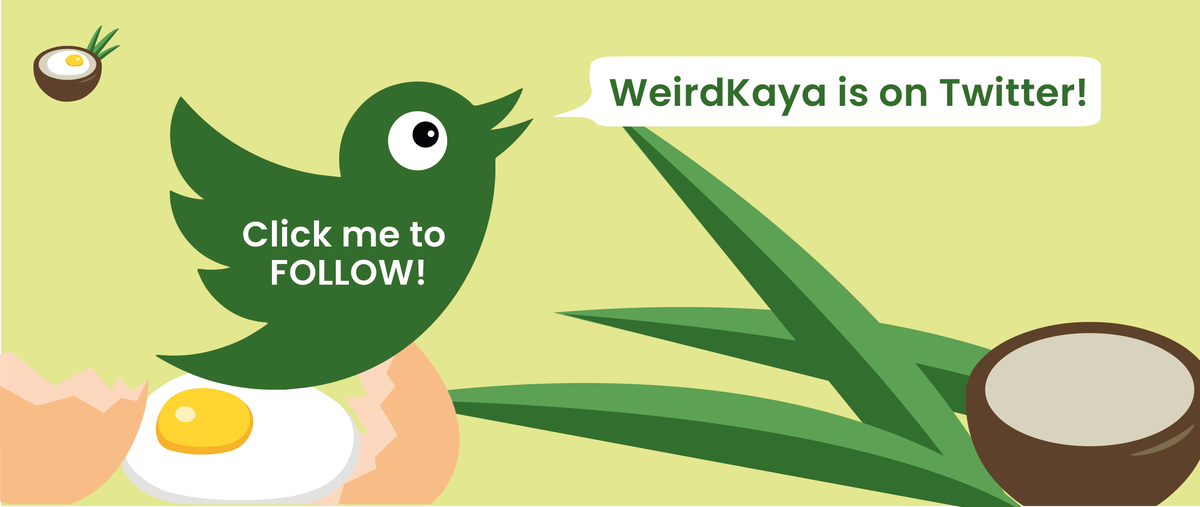 ---

Sources: (Twitter/ @kuyakim_atienza and Maharlika TV)
Editor: Raymond Chen
Proofreader: Sarah Yeoh