The trailer of the latest horror flick Pulau, has come under heavy fire from Malaysians after it featured 'steamy' scenes and bikini-clad women.
One of the scenes which was heavily criticised was a kissing scene between a male actor and social media influencer and DJ Ms Puiyi, which many called "soft porn".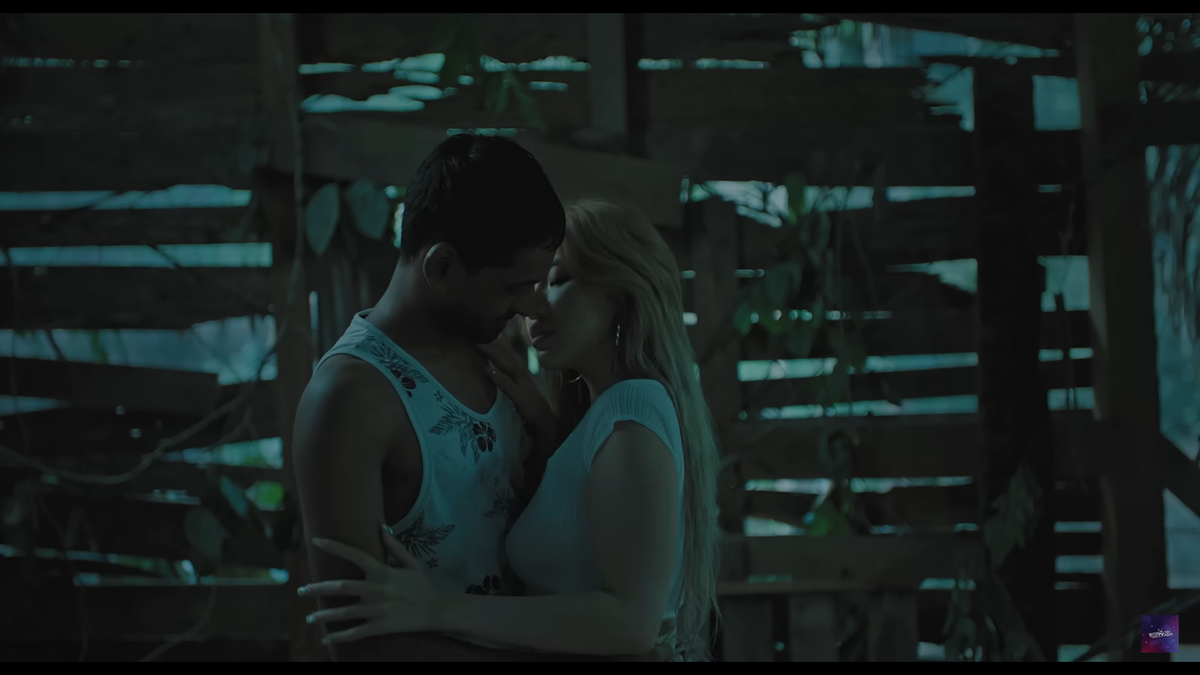 'Unsuitable to watch'
Following the massive outcry over Pulau's trailer, Communictions minister Fahmi Fadzil responded to the controversy in a tweet today, where he gave his thoughts on the matter.
"I've been asked by reporters about the Pulau trailer. In my opinion, it isn't suitable to watch.
Tadi saya ditanya oleh wartawan berkenaan trailer filem Pulau.

Pandangan saya, trailer ini kurang sesuai ditayangkan. Namun keputusan akhir terletak di tangan LPF.

— Fahmi Fadzil 🇲🇾 (@fahmi_fadzil) January 18, 2023
"However, the final decision still lies in the hands of the National Film Censorship Board (LPF)," he wrote.
Netizens divided
Netizens had plenty to say about Fahmi's statement on the matter, with some in agreement and others opposing it.
One wrote: "Just ban it, YB. Nudity does not indicate advancement in the film industry. The poster also appears to be an imitation of Western films.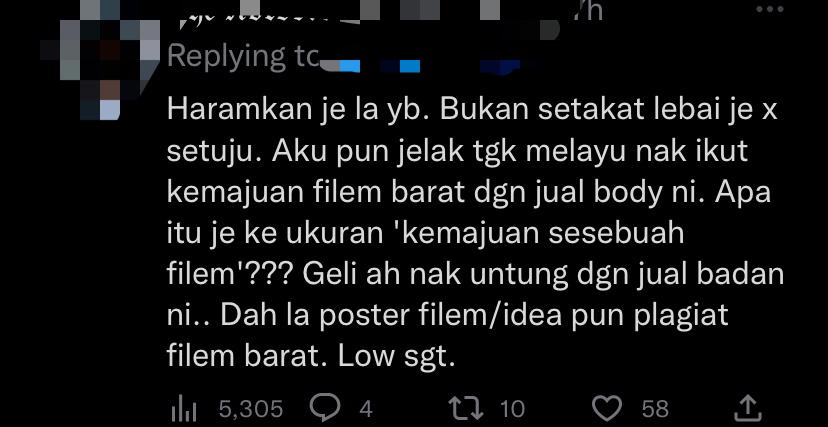 Another wrote: "I'm against any kind of censorship. If you think it's not suitable for the public, slap restrictions for 18+. We are all adults. We can judge for ourselves what we want and don't want to watch."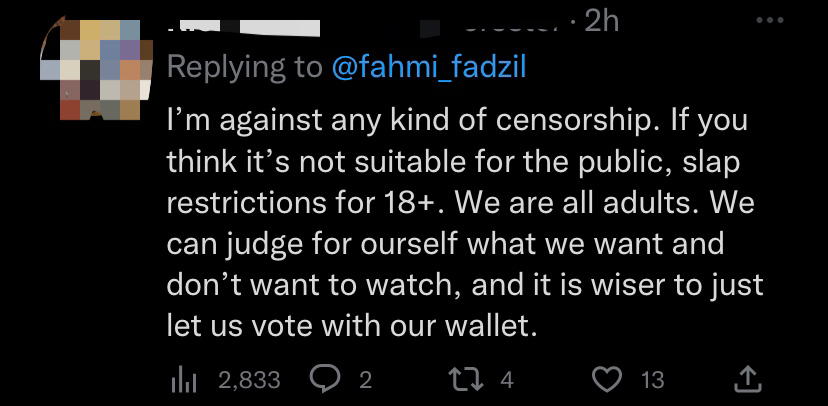 Meanwhile, some have also accused Fahmi of bowing to pressure and pandering to conservatives.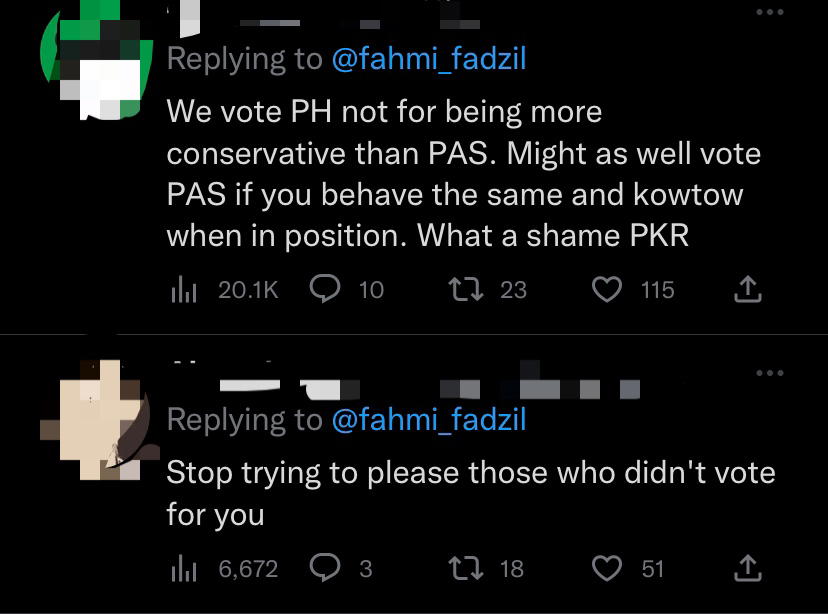 Have you watched the trailer? What did you think about it? Let us know in the comments!