A tourist from Hong Kong currently holidaying in Malaysia is facing a 'big business' of his own at a hotel in Kuala Lumpur.
In a TikTok video, the tourist named Elliot explained how he answered the call of nature and settled his 'business' in the toilet, only to realize that his poop was too big and ended up clogging it up.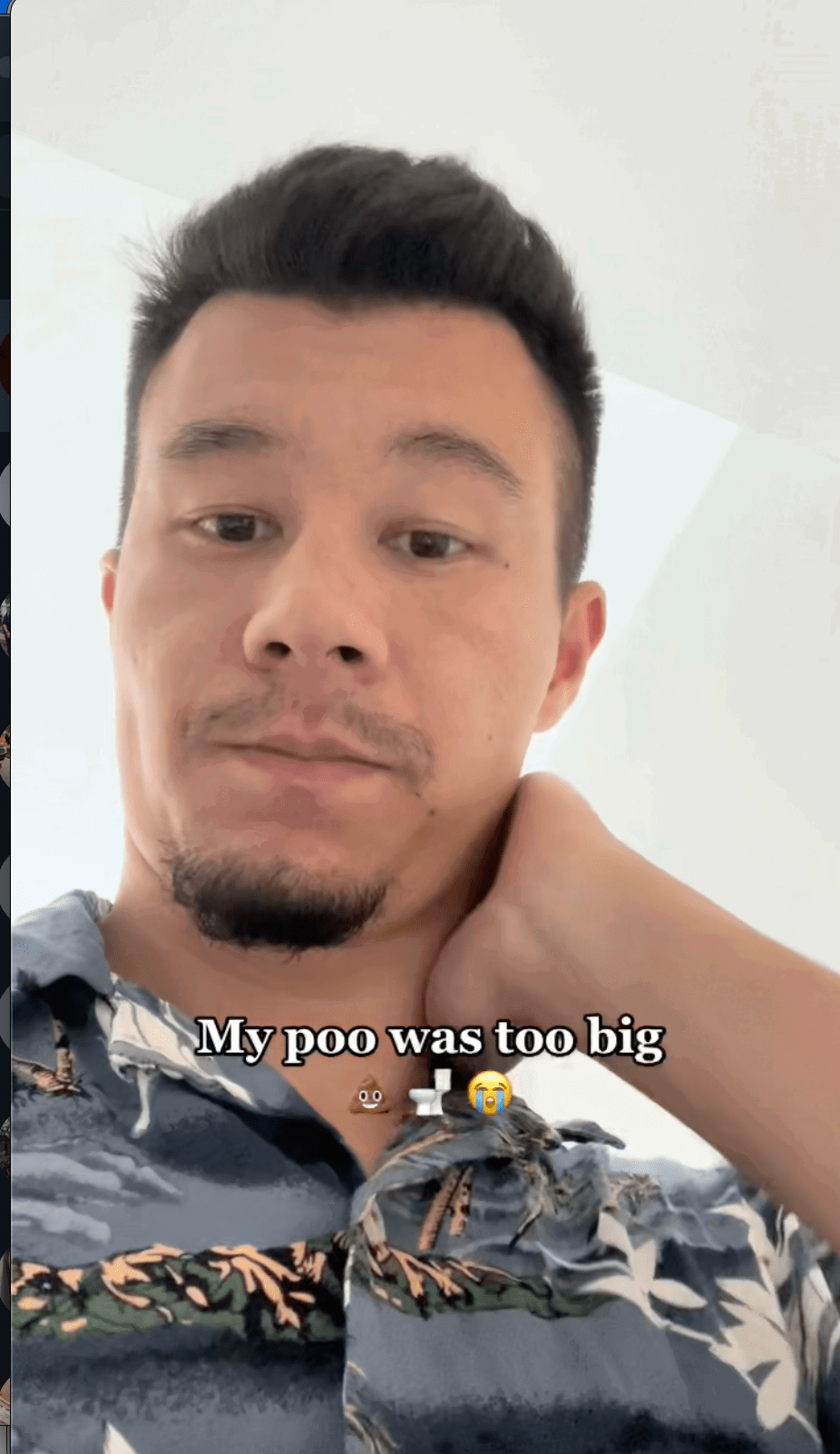 What made it all the more embarrassing was that he couldn't unclog it himself and had to seek help from the hotel workers.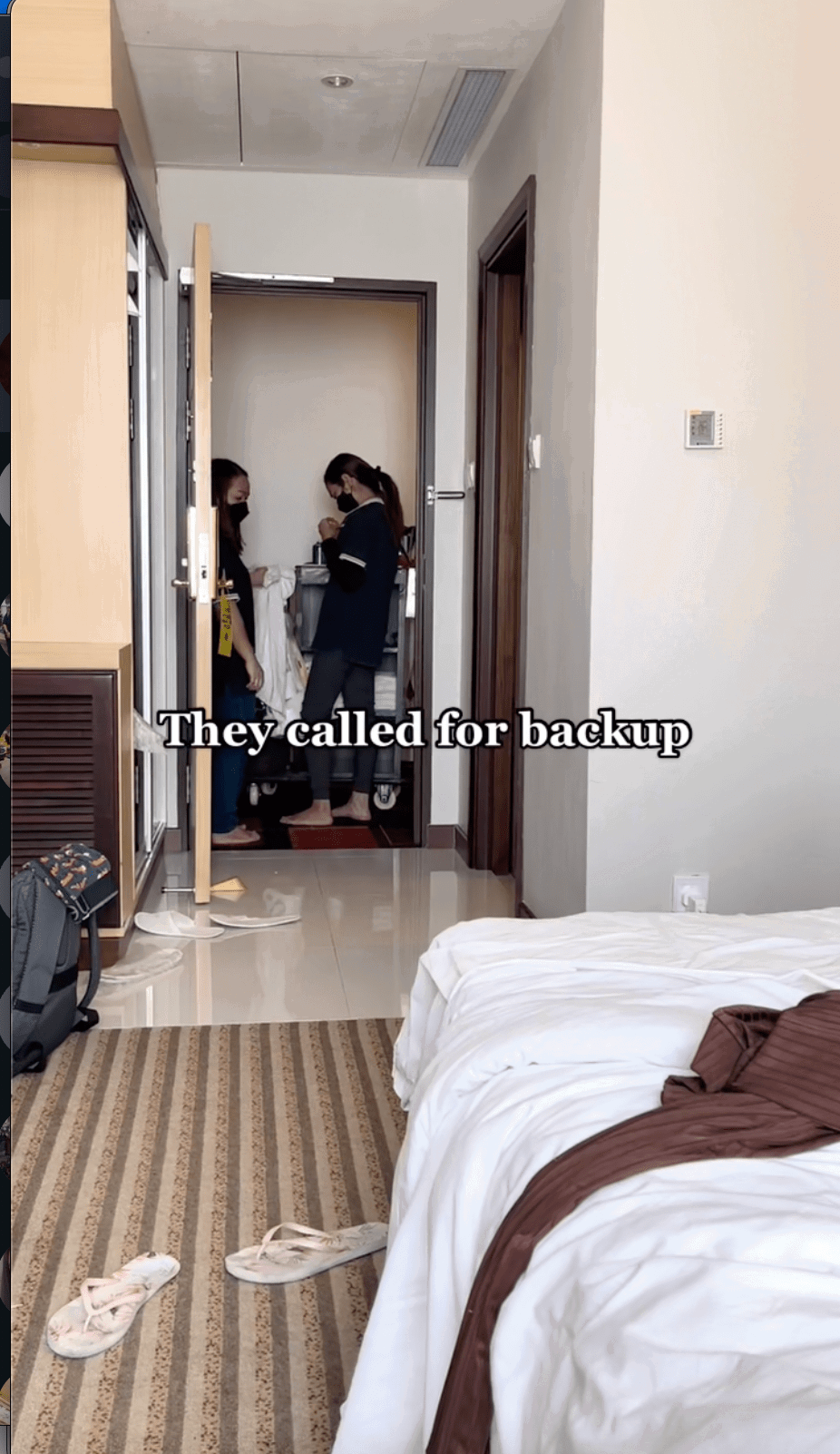 Thankfully, the workers managed to unclog the toilet and one of them even placed the tourist's poop into a bucket before leaving.
"I am going to hell," Elliot nervously wrote in the caption.
Watch the video here: (Warning: Sh*tty scenes ahead)
Sharing is NOT caring
The TikTok video, which was posted on Saturday (June 4) has since garnered over 5.5 million views at press time.
Many netizens found the video disgusting, commenting that they were embarrassed to even look at the video and questioned why Elliot had to post it in the first place.
A netizen who claimed to be a hotel worker quipped that Elliot would undoubtedly be the talk of town for weeks, to which Elliot replied:
Reception looked up at me in disgust every time I walked past.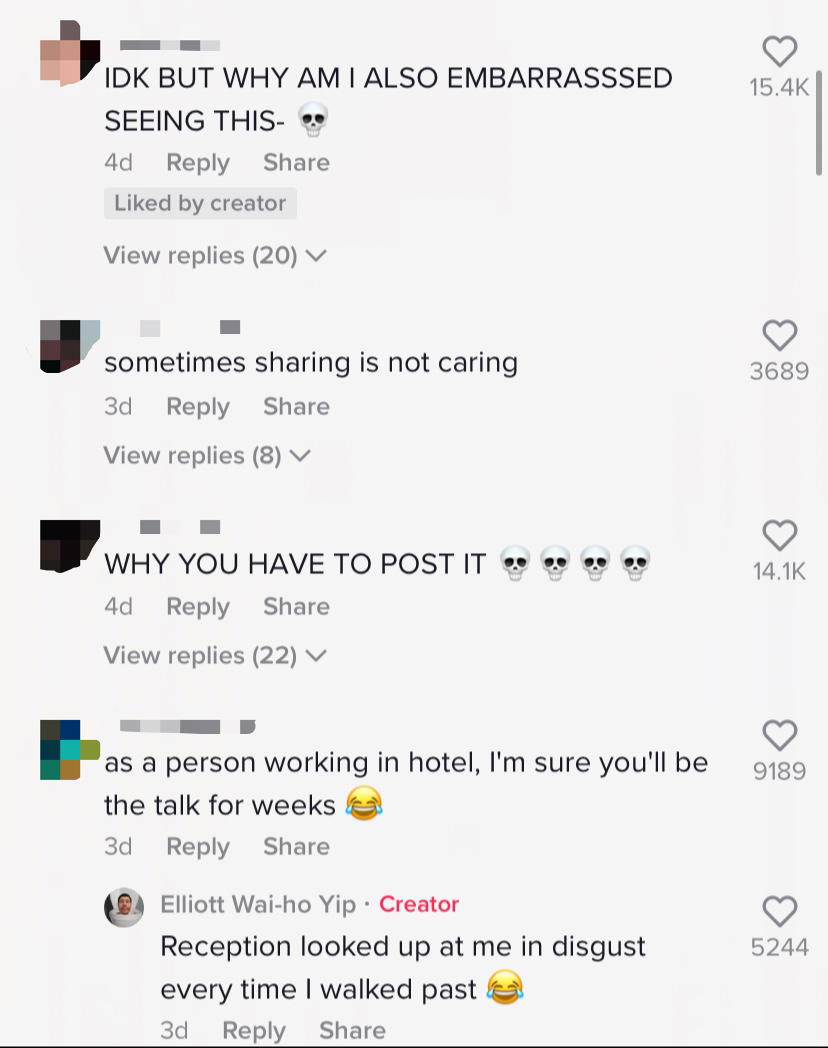 Another netizen also shared a similar experience he had while in Thailand, where his mother forced him to use chopsticks to make the poop softer before flushing. Oh Gawd.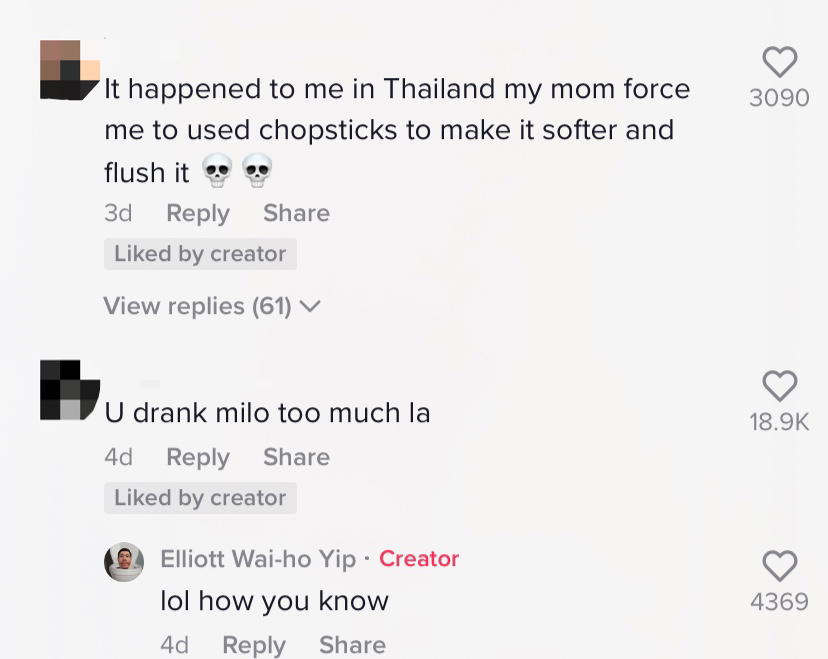 If you've reached the end of this article without barfing, well done!
---
It's unrelated to the article but here's our brand-new podcast – Talk Je Lah!
---
Cover Images via TikTok
Editor: Sarah Yeoh
---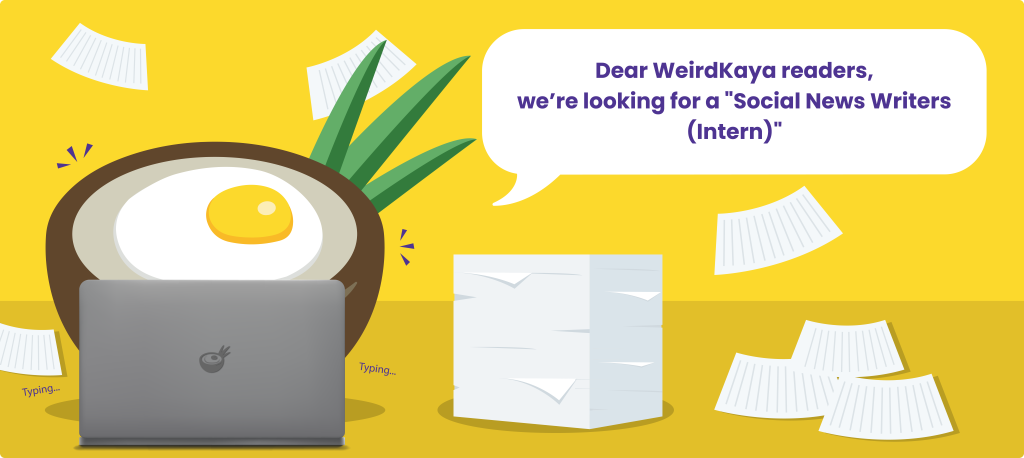 ---