Malaysian universities are known for their vibrant campus life and a plethora of events that take place throughout the academic year.
These events not only provide students with opportunities to showcase their skills and talents but also help them to form lasting friendships and memories.
Here are five types of unforgettable events that take place in Malaysian universities:
1. Sports Festivals
Sports festivals are popular in Malaysian universities, where students can participate in various sports activities. These festivals typically include traditional sports such as football, basketball, and volleyball, as well as non-traditional activities such as tug-of-war, dodgeball, and obstacle courses.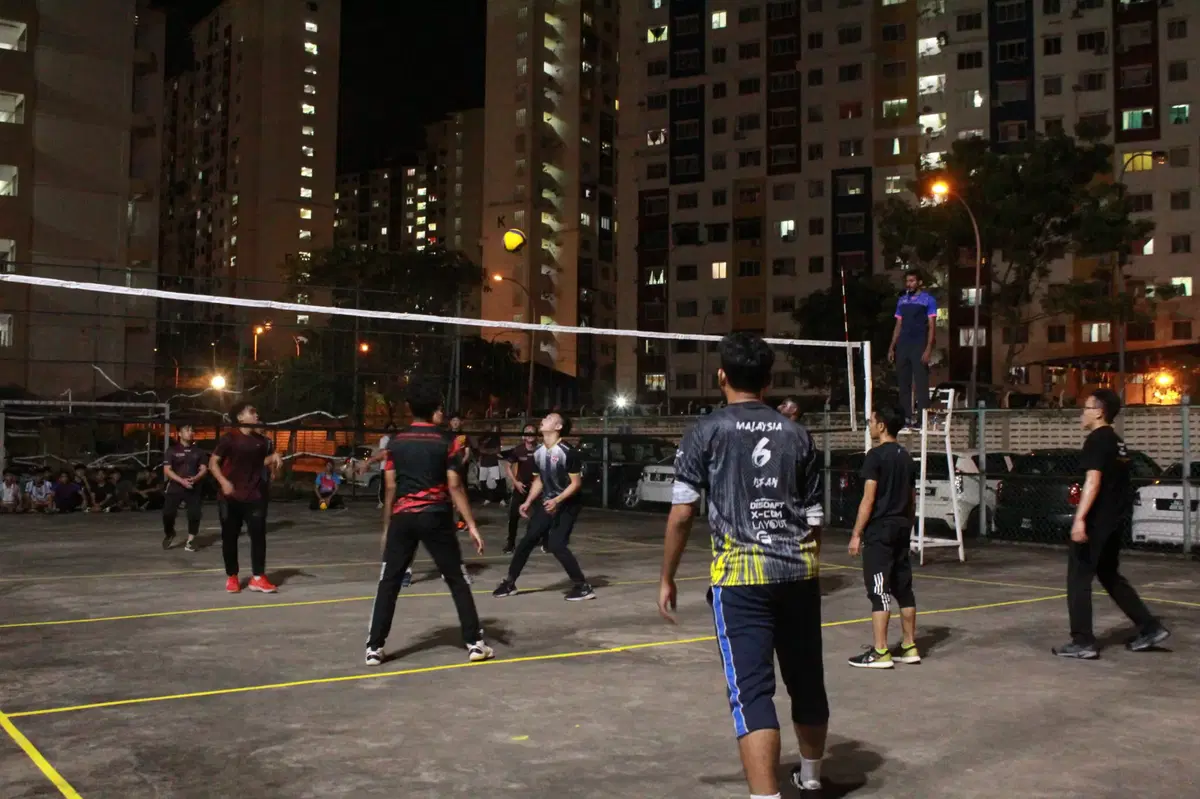 The festival provides students with the opportunity to showcase their physical abilities and compete against other students. The event fosters a sense of camaraderie, healthy competition among students, and promotes a healthy lifestyle.
2. Cultural Festivals
Cultural festivals celebrate the diversity of Malaysian culture and traditions. These events typically feature dance performances, music, food stalls, and traditional clothing. Students can participate in activities such as batik painting, henna art, and traditional games.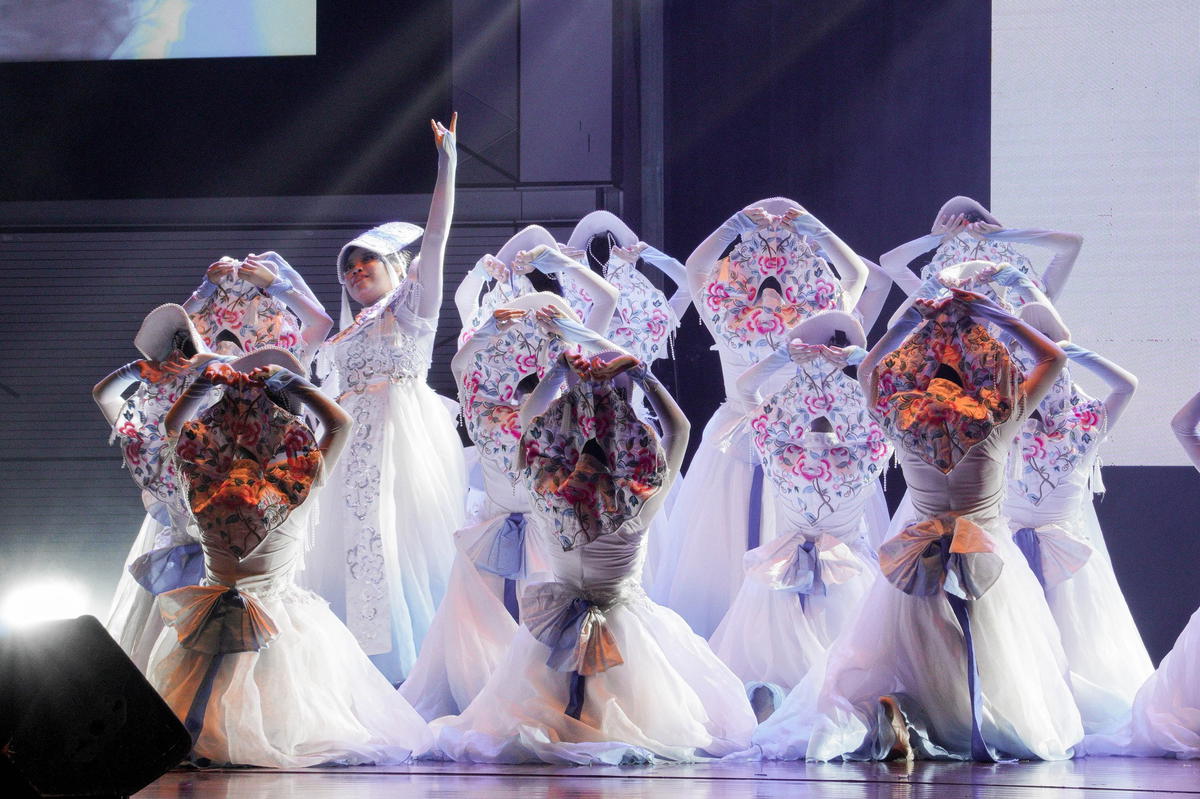 The festival also promotes an appreciation for the different cultures present in Malaysia and encourages students to embrace their heritage. It is also an opportunity for international students to share their culture and traditions with the Malaysian community.
3. Charity Events
Charity events are another type of unforgettable event that takes place in Malaysian universities. These events raise funds for various charitable causes, such as disaster relief, education, and healthcare.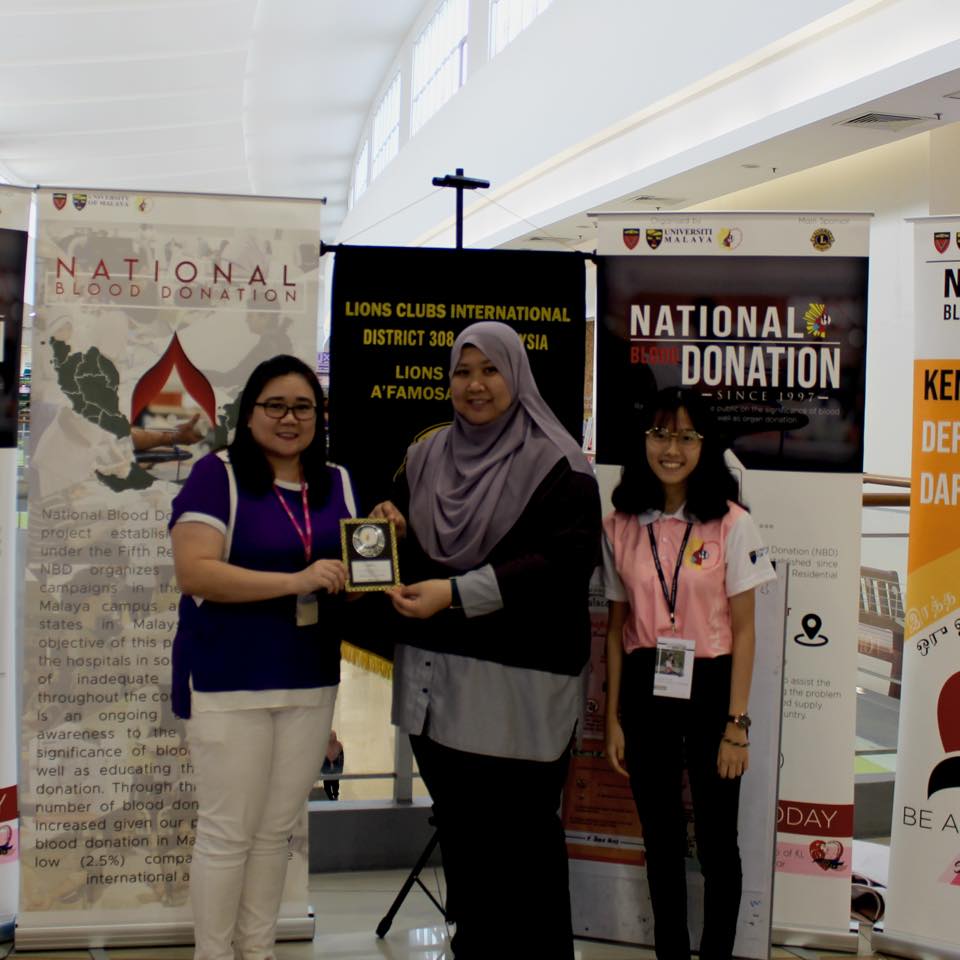 Students can participate in activities such as charity runs, bake sales, and auctions. The event promotes the spirit of giving back and encourages students to be socially responsible. It also provides an opportunity for students to make a positive impact on the community.
4. Talent Shows
Talent shows provide students with the opportunity to showcase their skills and talents, ranging from singing, dancing, acting, and comedy. These shows promote creativity and allow students to express themselves.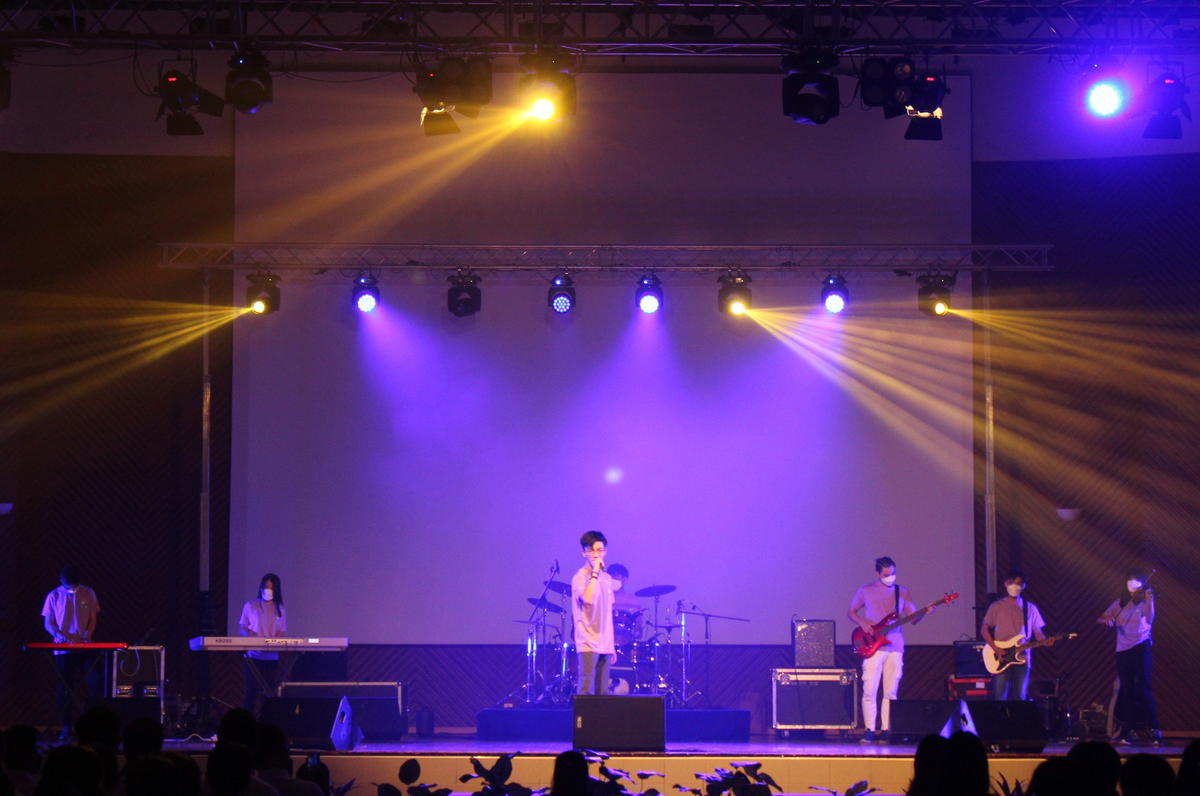 The event fosters a supportive and inclusive environment where students can showcase their talents without fear of judgment. It also allows students to discover new talents and interests while promoting their own personal growth and development.
5. Carnivals
Carnivals are a staple in Malaysian universities, with many institutions organizing one annually. These events are typically held in open areas and feature a variety of activities such as games, food stalls, performances, and competitions.
Students can take part in activities such as face painting, balloon twisting, ring toss, and more. Food stalls offer a variety of local and international cuisines, allowing students to experience different flavours and cultures.
Performances by student groups, bands, and DJs provide entertainment throughout the day, creating a lively atmosphere.
Join 3RD STREET By BizThird UM!
 Project BizThird of University Malaya is bringing a week-long celebration of entertainment, food, and fun in their upcoming 3RD STREET 2023.
They are ready with a jam-packed lineup of events for the participants, including a Carboot Sale Bundle, BUSKING Performances, BEAM, a fashion show, dancing, singing, Zumba, food trucks, and open karaoke!
During the nighttime, there will also be some special events like the Glitter Galau Night, Twinkling Twilight Night, Sparkle Night, and Mystic Glow Night.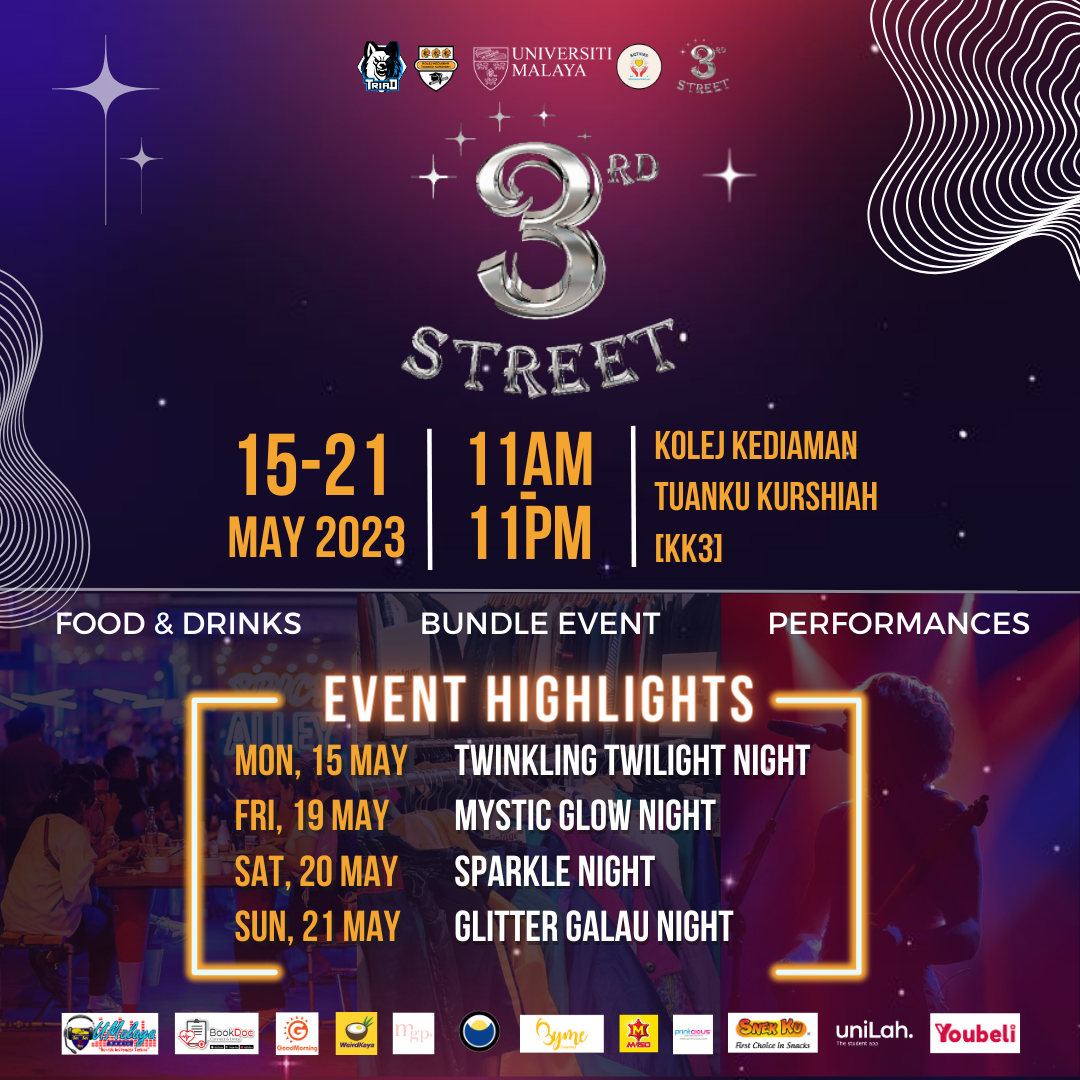 Details of the event :
Date: 15th to 21st May 2023
Time: 11 a.m. – 11 p.m.
Venue: Parking Lingkungan Budi Tuanku Kurshiah Residential College (KK3), University Malaya
Everyone can participate in BizThird 2023 as it is free and open to the public. What are you waiting for? Join them for a week-long extravaganza!
Read more: