As we all know, tap water cannot be drunk directly as it contains bacteria, viruses, and contaminants that may endanger our health. Thus, the most common way we get rid of these harmful elements is by boiling it.
On the other hand, boiling water can take up a considerable amount of time as we have to wait for the boiling process to be completed and let the water cool down before we can drink it.
To solve this problem, many have turned to water purifiers as it allows them to enjoy clean and better-tasting water without having to boil it at all!
Here are three water purifiers that we think you should consider taking a look:
#1 Sterra Y™ Tank Tabletop Hot & Cold Water Purifier
Sterra Y™ Tank Tabletop Hot & Cold Water Purifier is Malaysia's most value-for-money and the No.1 premium tank water purifier for both hot and cold filtered water.
Aside from its sleek appearance, it utilises a 4-Stage Filtration System that helps keep the water free from contaminants and odours, allowing you to drink with a peace of mind.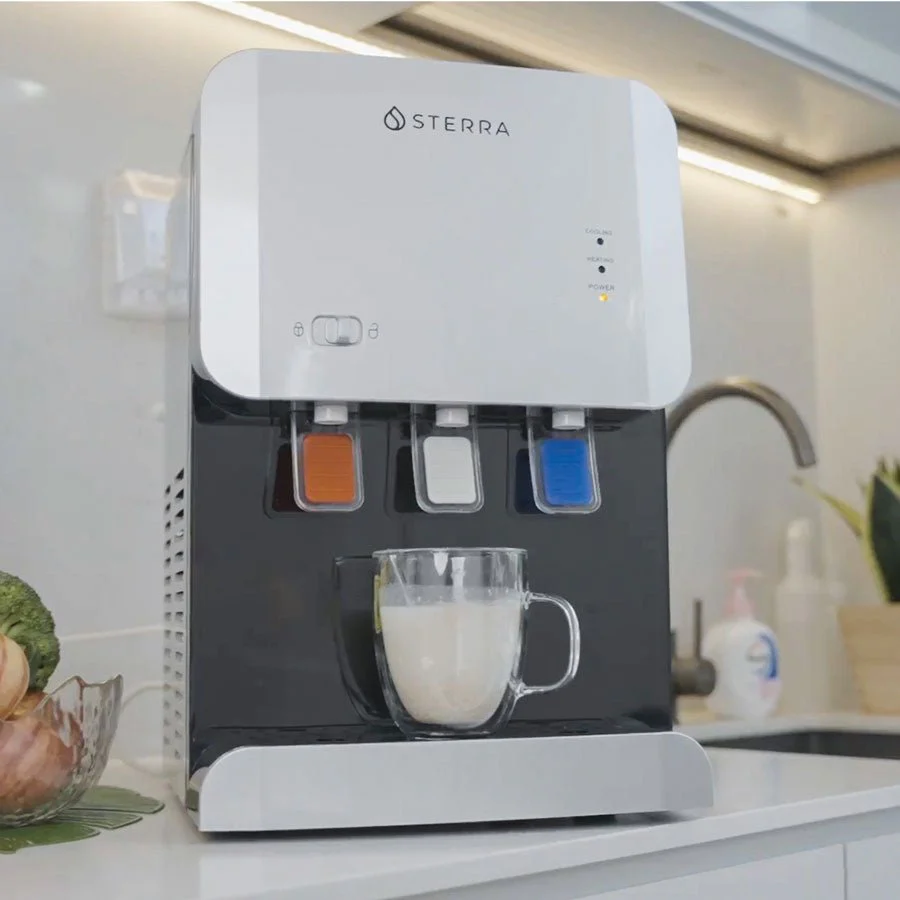 With Sterra Y™ Tank Tabletop Hot & Cold Water Purifier, you can also dispense clean, pure-tasting water at three different temperatures instantly.
So save the time and electricity needed to boil water and let the Sterra Y™ Tank Tabletop Hot & Cold Water Purifier do the job!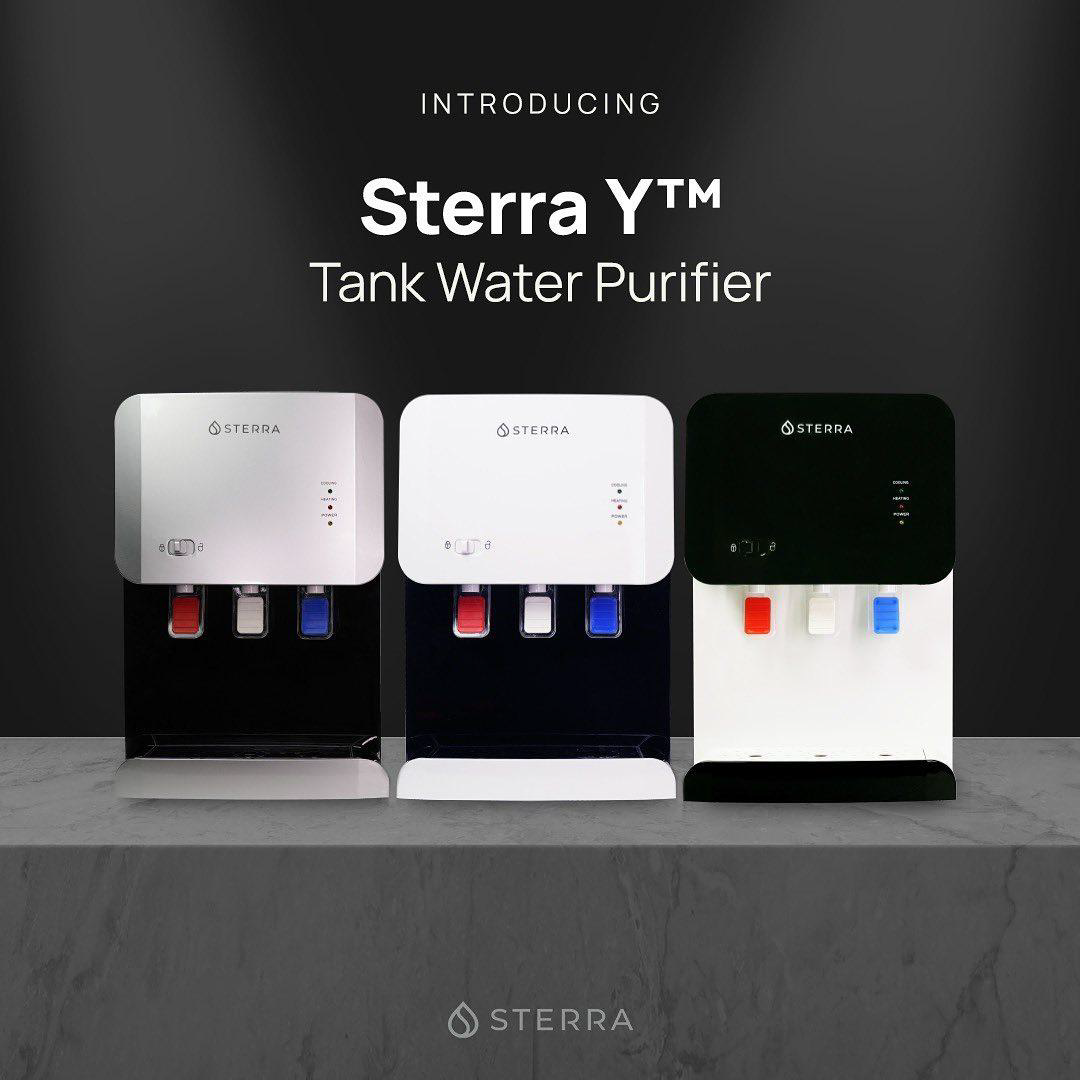 Launch Price:
RM 1,299.00 (Original price: RM 2,399.00)
Benefits:
1 Year Warranty worth RM225
Receive RM 960 worth of filters for free
Free delivery and installation worth RM 600
This is the top favourite in the hearts of Malaysians thanks to its affordability and value-for-money as it's 2-3 times cheaper and has the same features as most brands out there.
Learn more: Sterra Y™ Water Purifier
#2 CUCKOO TITAN
Looking for the water purifier which got Lee Minho's seal of approval? Look no further as it's right here!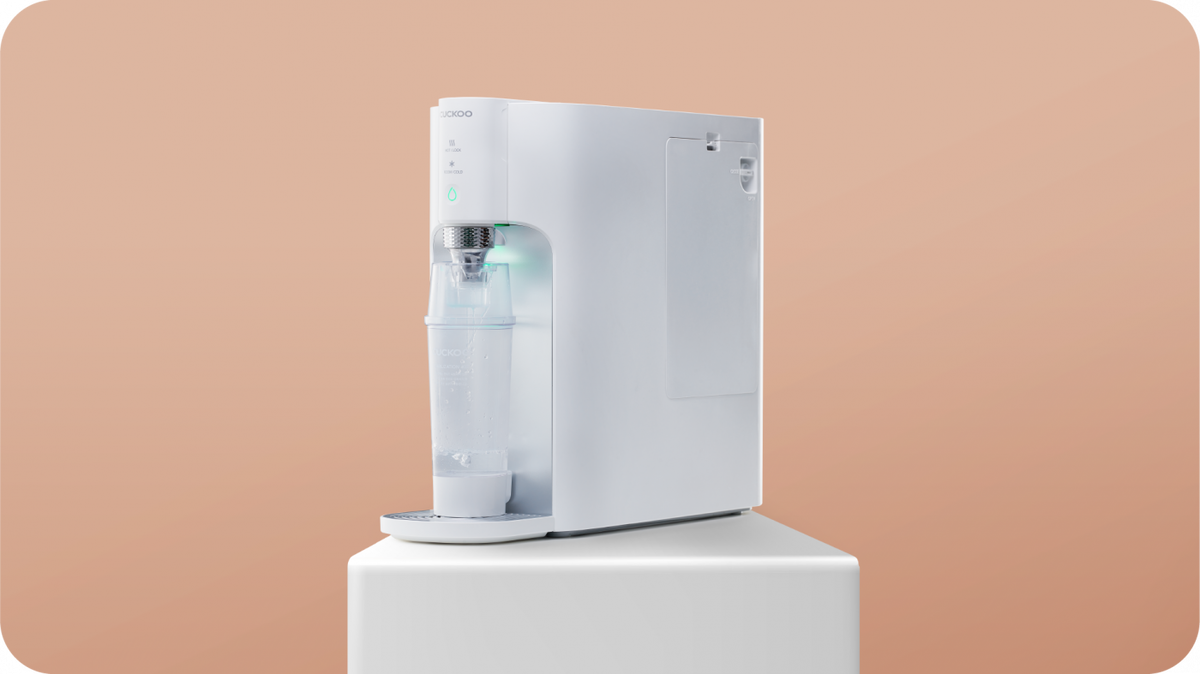 CUCKOO TITAN is here to bring you instant water at a temperature of 100°C and is purified by cutting-edge filtration technologies — all in one minimal design.
It also focus on water sterilisation, where it's linked to the kitchen faucet and thoroughly sterilises your fruits, vegetables, baby bottles and more by killing 99.9%* of germs. It even removes pesticides too!
On top of that, CUCKOO has its own auto-electrolysis sterilisation technology that periodically cleanses the pipes and faucet.
Price:
RM4,300 (Free 1-year service & warranty)
Rent: From RM110/month (Free 5-year service & warranty)
#3 Coway Neo Plus
Although not as sophisticated in terms of appearance, the Coway Neo Plus nonetheless provides filtered water with its easy-to-use design which is suitable for both children and adults.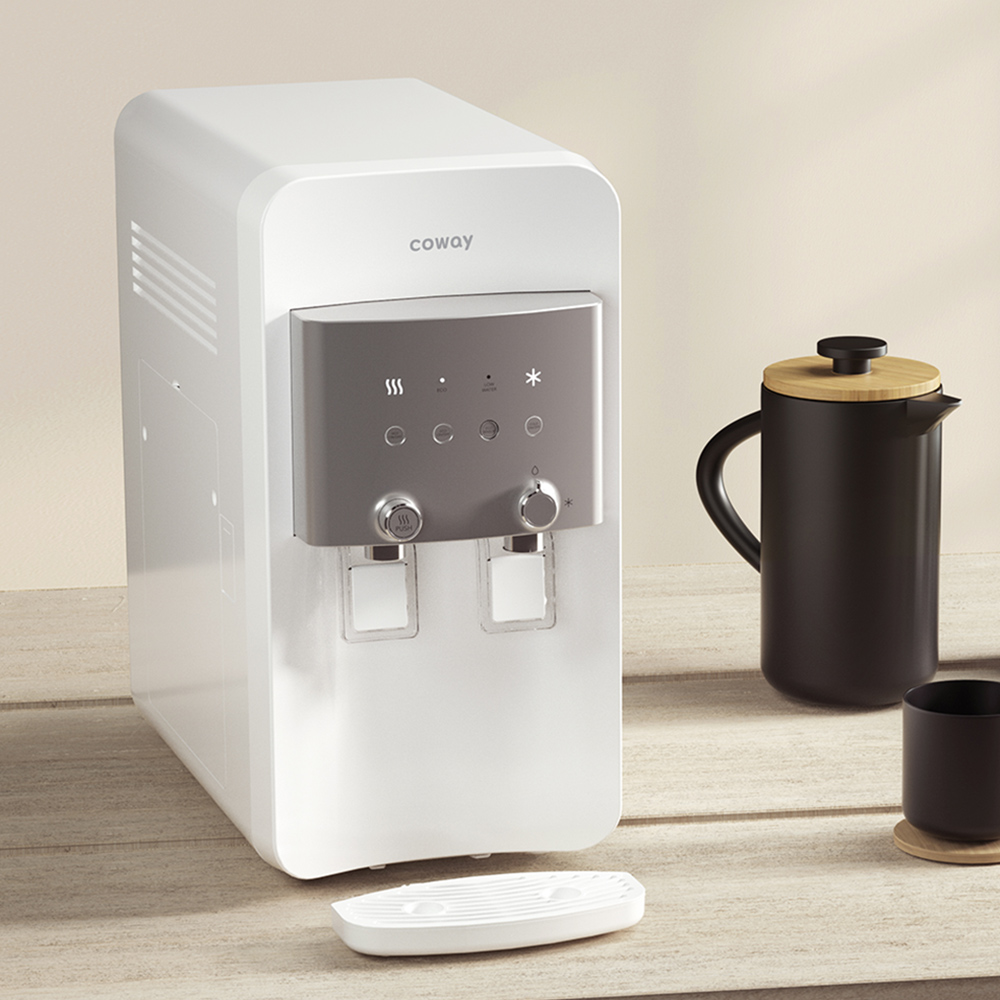 The water purifier contains two water supply points, with the one on the left for hot water, and the right for room temperature and cold water. All you need to do is to simply press a button and voilà, you have your water already!
Coway Neo Plus also employs a reverse osmosis filtration system, where the water is filtered to 0.0001uF and removes almost all residual minerals, viruses, dissolved salts, colloids, bacteria, organic debris etc.
It even has a Eco Mode Power Saving feature, which helps you save on your electricity bill by automatically reducing the motor and heater's frequency while in dim or dark environments to reduce power consumption.
Price:
RM3640 (Free 1-Year Service for outright)
---
---
---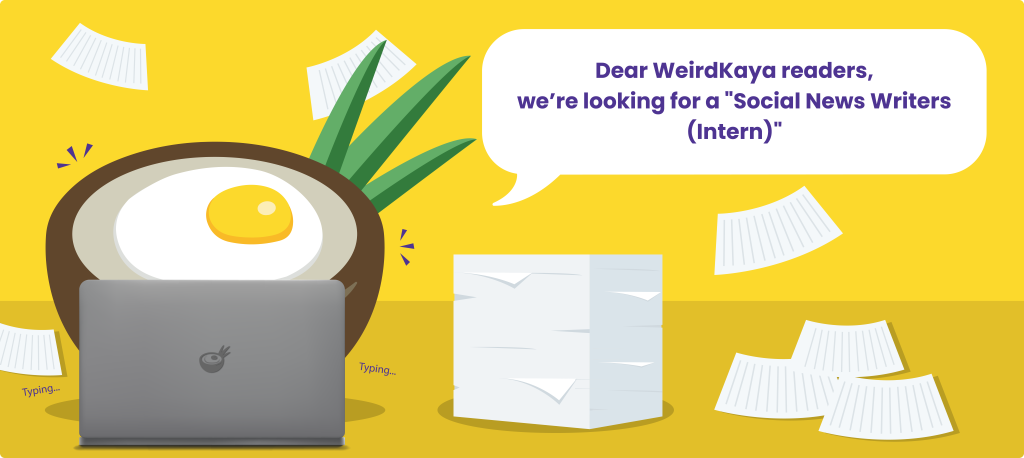 ---