If you click on TheRéserve's 'About Us' section, a striking claim jumps right up at you:
"We simply aim to bring the best flower products to enhance your occasion as your occasion matters as much to us as it does to you! We love to make people happy with flowers!"
In a market saturated with online floral stores vying for their customers' attention and finding the best method to cut costs to create bulk orders with similar materials, that is a rather bold statement. However, owner Thye Wen Yi is confident in TheRéserve's longstanding reputation in giving customers what they want.
"At TheRéserve, every bouquet is handcrafted and customised on an ad hoc basis. This is what makes it truly special as it embodies the sender's efforts and thoughts to the recipient," she said.
---

---
Going all in
With the high costs, time, and effort spent managing a floral business, this raises the question: is it worth the hard work?
"Personally speaking, I find a deep sense of achievement every time the customers express their satisfaction over the bouquets. And that's already a win for me," said Wen Yi.
The 24-year-old, who is currently pursuing her master's degree in Clinical Psychology, initially did not (and still does not) plan to conquer the online floral market.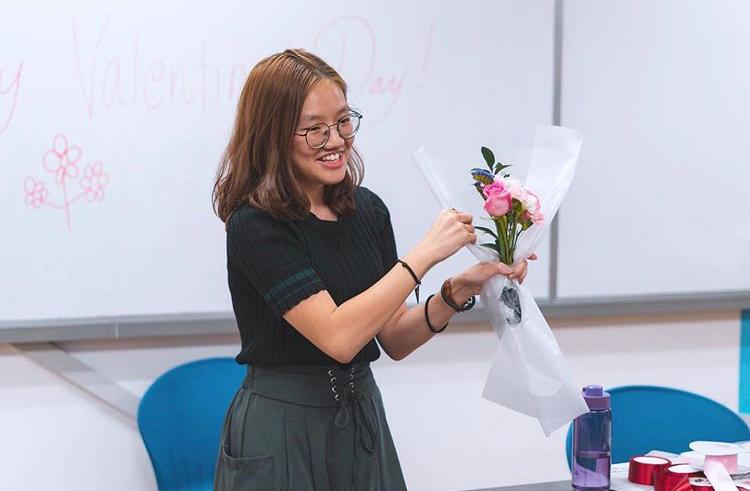 "While TheRéserve is merely a side job, it doesn't mean that I'm going to give anything less than my best."
"The reason why I'm still in this business is that it allows me to look into every customer's preference and tailor it according to their needs without having to rush over tight deadlines," she explained.
In line with its 'made-to-order' philosophy, TheRéserve also collaborates with various startups to provide specially themed bouquets to spice up the occasion. For instance, if a customer wishes to celebrate Valentine's Day, the bouquets will be accompanied by macarons, balloons, handmade chocolate, snowflake nougats, and fragrance products.

Flying solo
Wen Yi is currently running a one-woman show at TheRéserve, even though she isn't the founder.
"The business was originally established in 2016 by a couple to mark their first monthsary and invited their friends (including me) to join them in building it. During its formative years, each of us complemented the business very well with our skills, and things were going smoothly," she recalls.
Unfortunately, all good things had to come to an end, and it was no different for the team. After slightly more than a year and a half, the members found their focus in life and decided to drop out.
"However, I didn't want to see the company we've spent so much effort building crumble and felt that it was an excellent platform for me to unleash my creativity in designing and wrapping customised bouquets for customers. So, I decided to take over the business," said Wen Yi.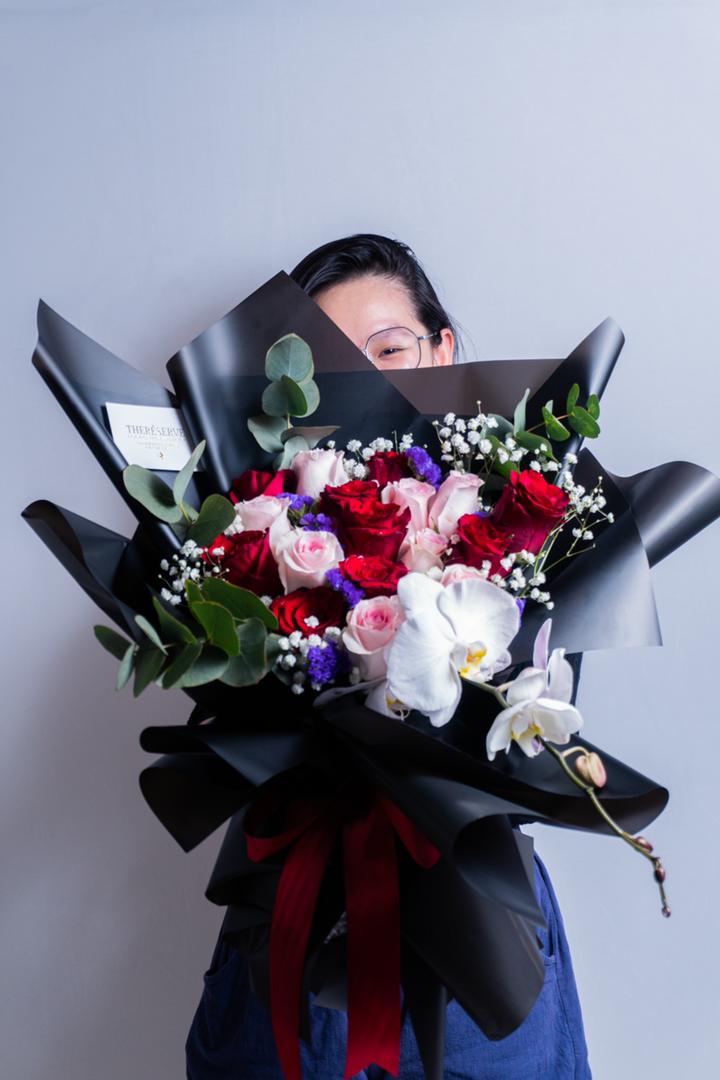 Although she recruited a brand-new team to help run the business, it met the same fate as the previous cohort.
"We lasted for two Valentine's Day. That's how I count and keep track."
After experiencing yet another disappointment, Wen Yi decided to handle the business all by herself in 2019. Although a few part-timers and ex-colleagues are assisting her, she is still the sole person in charge.
"There have been multiple instances where I was stressed out and had nightmares of me forgetting to process the orders. "
"But thanks to the support of both loyal and new customers who patronised the store after hearing about it through word of mouth, I feel less pressured and am more confident in my skills, making it much easier for me to deal with challenges," she said.

Therapy for the soul
Even though TheRéserve enjoys a strong customer base, Wen Yi says that she had a few close calls that could have ruined everything.
"There was this one incident where I had forgotten to process an order. I did not realise my mistake until the customer came to check on the bouquet hours before the occasion."
"In an attempt to salvage the situation, I asked the customer if it was okay to delay the order by two hours. Thankfully, my request was granted, and I quickly rushed to the shop, grabbed the materials, and wrapped it in our deliveryman's car," she said.
"That was when I realised that a car could be a potential workshop too."
Since then, Wen Yi has turned her car into a second workshop to respond to such emergencies promptly.
She is also grateful for the excellent rapport she enjoys with her customers.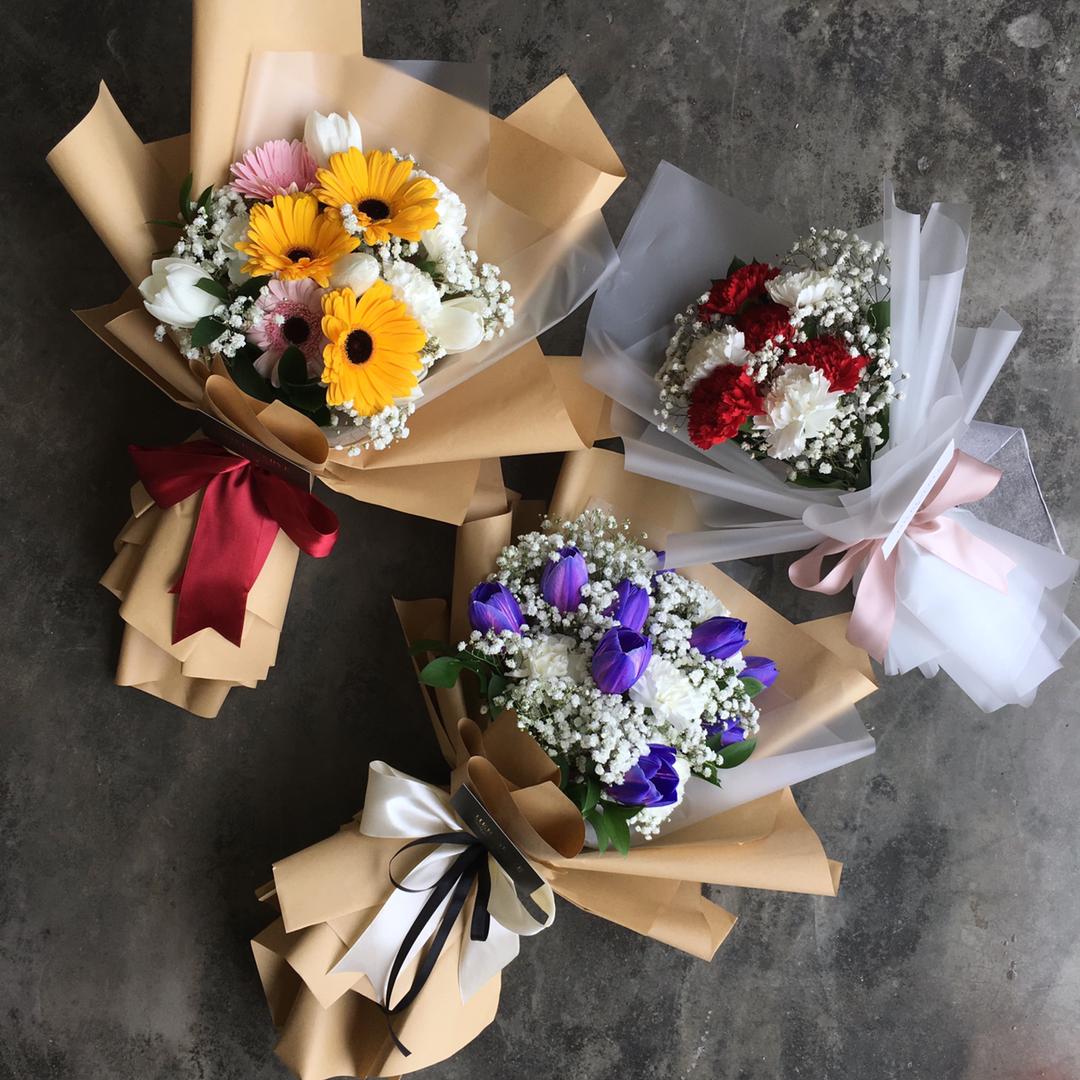 "I am blessed as most of my customers are polite and good-natured individuals. I was even asked by one of my regular customers to wrap a bouquet for his girlfriend after he made her mad!" she chuckled.
"With moments like these, I have come to see my business as a form of psychological therapy for myself."
"I'm also very privileged to be able to convey my customers' warmth and love to their family and friends both within and outside of Malaysia, especially during the Movement Control Order (MCO). Their kind feedbacks are also what keeps me motivated all the time."
Wen Yi added that she has no regrets about her decision to take over the reins of the business.
"I wouldn't be able to accomplish all of these if I didn't take that leap of faith years ago. Thus, we should never underestimate ourselves just because we are young," she said.
Need a customised bouquet for a special occasion to gift your loved one? Check out their Instagram and contact their FlowérPuffs!
---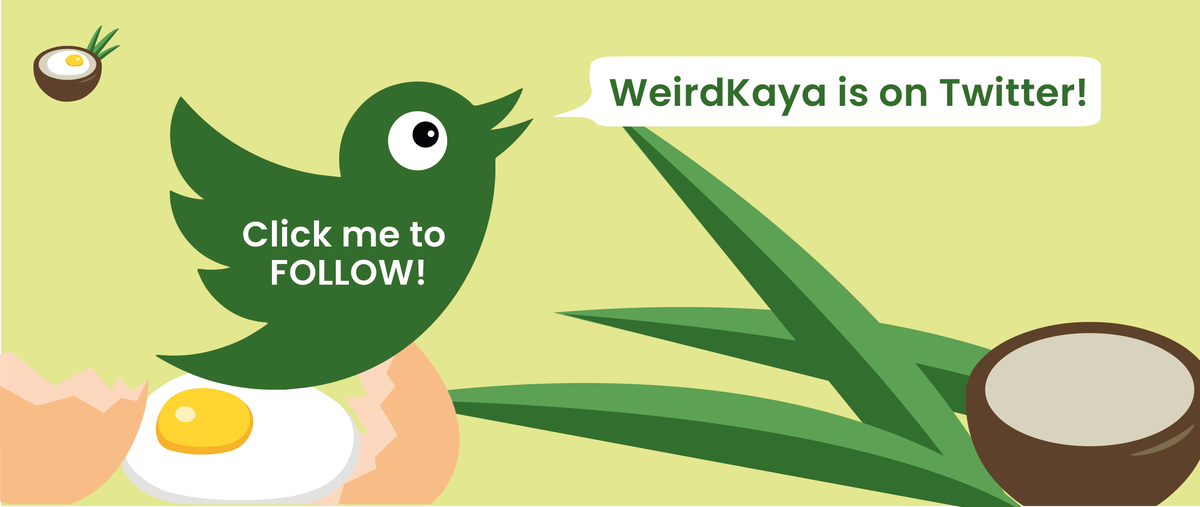 ---

Sources: TheRéserve
Editor: Raymond Chen
Proofreader: Sarah Yeoh

---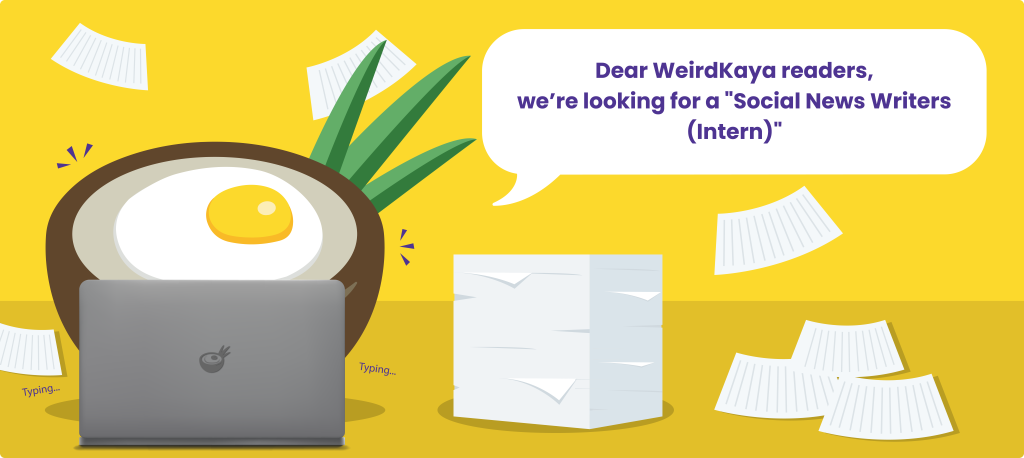 ---