Johnny Ong had always been fascinated by the notions of magic and deception, but he had never found an opportunity to make a career out of it.
Fast forward to today, he is now the Director Game Design & Experience of Superdough, one of the most popular escape room companies in the world, where it has been dubbed as the "mini version of Disneyland".
Some of their most popular experiences include the immersive theatre Hauntu and their latest creation, the escape room Spy Game.
Superdough now has taken their craft globally, with franchises in several countries such as Canada, USA, and South Korea.
WeirdKaya recently had the pleasure of sitting down with him to find out how he managed to turn his dreams into a reality.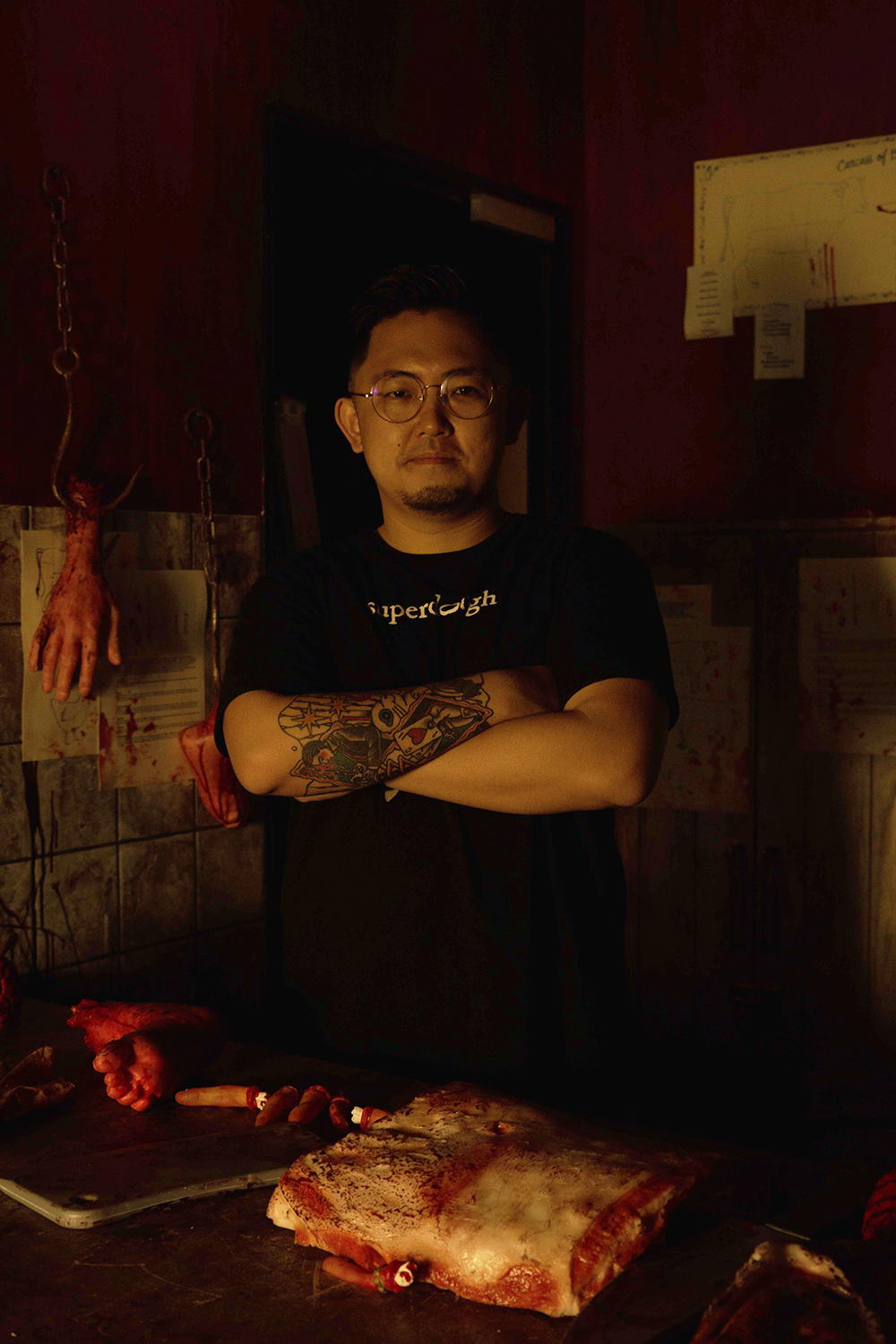 How Superdough started
During his time as an engineer, Johnny had an eye-opening experience that introduced him to the world of escape rooms. While on a business trip to China, a client took him to a local escape room for some entertainment.
While I found the experience intriguing, but the execution fell a little flat for me. It then got me thinking: Could I do a better version back in Malaysia?
"Kelly, my girlfriend at the time (now my wife), expressed interest in the idea and said that she was ready to work alongside with me on it," said Johnny.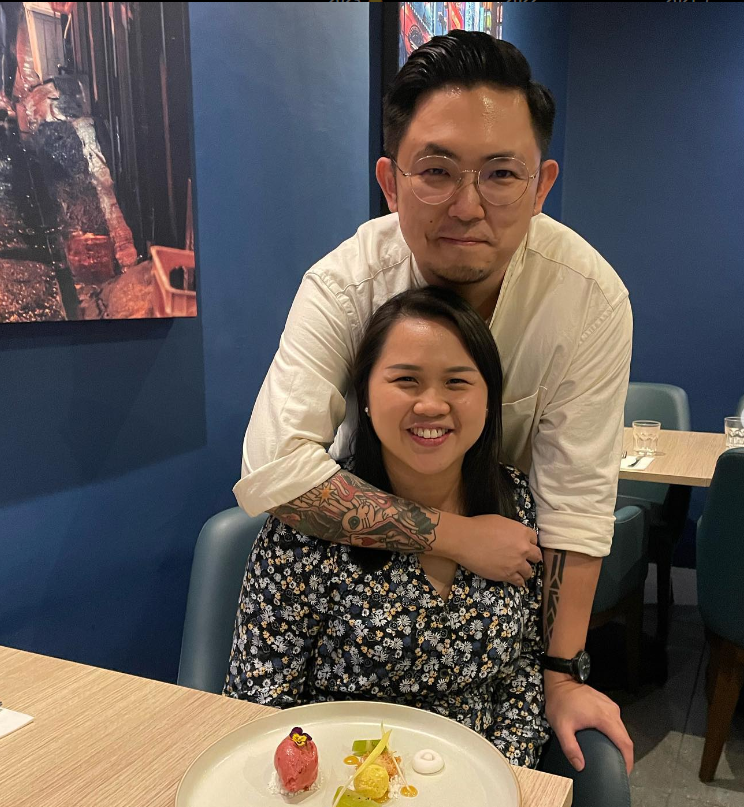 Knowing that he couldn't do it with just himself and Kelly, Johnny decided to rope in additional people into the project.
"I then started looking for partners and found Ka Wai, whom I knew was very good at marketing. I also managed to recruit an interior designer and an IT guy. From there, we sat down at a café and started discussing the possibility of turning my vision into a reality."
As for the name Superdough, Johnny explained that it was due to his belief to not only do escape games, but to also expand horizons.
In a metaphorical sense, dough can be molded and formed into any form, hence the reason why we chose it. We also added a 'super' onto the front to make it sound more bombastic too.
"In fact, many thought the company was a bakery when they first heard the name!" he exclaimed with a laugh.
Challenges they faced along the way
As it is with most escape rooms, the biggest challenge was to find a location that was suitable and big enough to facilitate the games.
Johnny said that the process of finding one was especially difficult as many shopping malls and complexes had rejected their request for a lot allocated for the escape room.
Thankfully, they managed to find one at Avenue K and proceeded to turn their attention to the next task: product design.
According to Johnny, he had no intentions of creating "simple and easy games" for people to play, but that it had to be unique and different from the rest.
He also shared that the initial stage of designing was quite tough, especially since he had no experience in this field before.
When asked what was Superdough's most successful game to date, Johnny said that it was its very first escape room: Chamber of Hocus.
"As a professional magician, I wanted our first room to be magic-related. When we expanded our games into other countries, we received very positive feedback about the game; it was especially a big hit in Canada."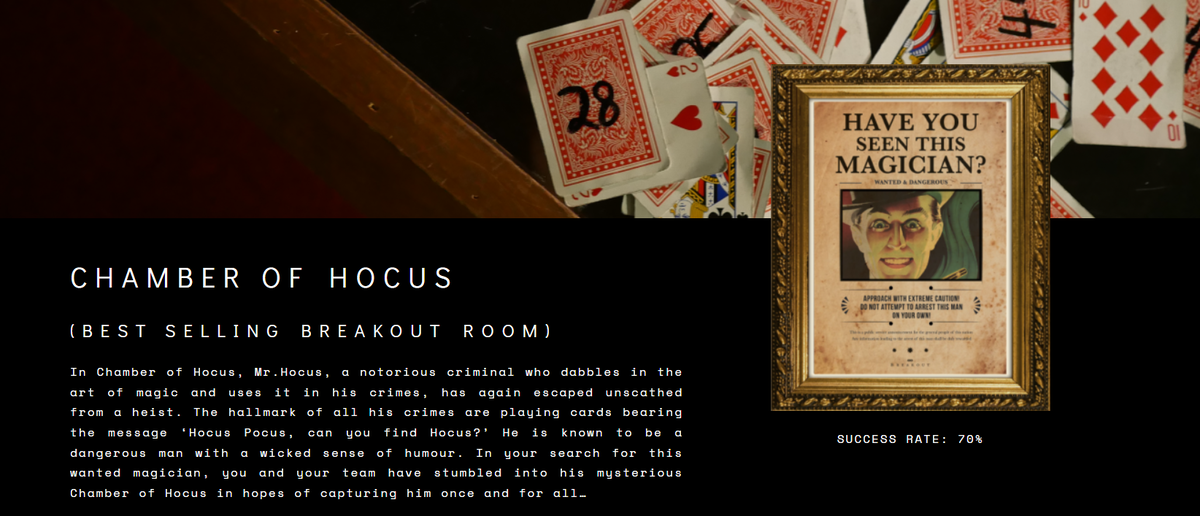 However, Johnny said that certain aspects of the escape room had to be altered so that it would be in line with local sensitivities.
What has always been important to us when expanding our company into another country is understanding the cultural difference; our games need to match the country's cultural norms and requirements.
"For example, some graphics included in a game might not be suitable in Saudi Arabia. Therefore, we would have to tweak and customize the game to the country so as to not offend any of the locals."
Blockbuster movies served as inspiration
Johnny attributed the ideas behind the escape room games to movies, where he would spend time watching and researching films to find out what was currently trending.
He also revealed that he's a huge fan of films related to time travel/time alteration like Inception and In Time.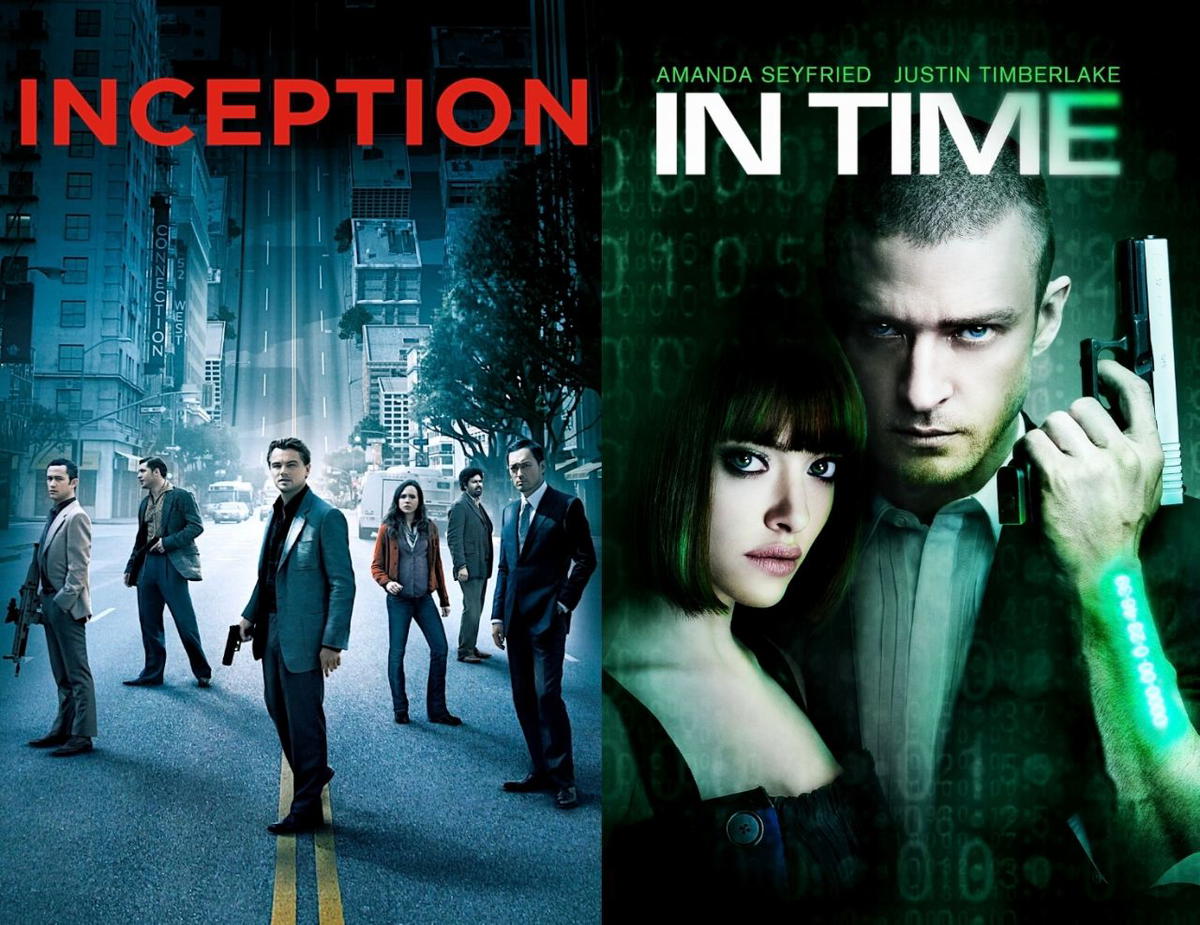 "I always need to be inspired and have references. That's how the creative process starts. If the storyline or plot of the game is not good, it won't engage the players' and result in a very lackluster experience overall."
A key innovation that set Johnny's escape room apart from others was the introduction of non-player characters (NPCs).
These NPCs were designed to enhance the game experience, making it even more engaging and memorable for players. Before Superdough, no other escape rooms had incorporated NPCs into their games, making this a groundbreaking and unique approach in the industry.
"The whole point of including NPCs is to provide a replayable value, where the public can roleplay as different characters each time they play. We have some escape room enthusiasts who will return to play the same room up to four or five times, because they want to try out different roles in the games," he explained.
Johnny added that he constantly works to further improve the escape room games after gathering feedback from customers, where it's evident in Superdough's latest escape room game Spy Game.
"Superdough's latest escape room Spy Game was a challenge to myself to come up with a different concept of an escape room.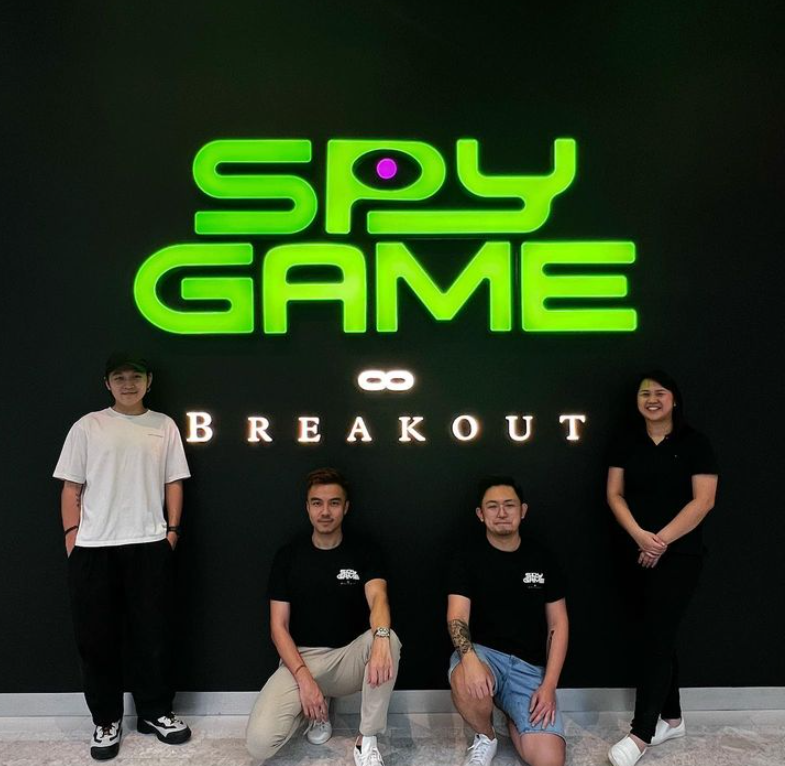 "At the time, me and his team were interested in creating a game where players had to creep around and make minimal sound while being chased or hunted, largely inspired by the movie A Quiet Place," he said.
How escape room games are made
Johnny shared an intriguing look into the process of creating escape room games that captivate customers.
He explained that the first step involves understanding the local market and its preferences. The team then gathers inspiration by watching movies, reading books, keeping up with the news, and staying informed about trending topics.
To make the experience more engaging and personal for the local audience, the content is localized. Once the storyline is established, the team collaborates on implementing it in real life by incorporating special effects and mechanics.
Johnny further elaborated, "The last step would be adding in puzzles, details, or requirements in the games, such as having the players do some chanting or finding a key."
The entire process, from conception to release, typically takes several months to ensure that the final product is a thrilling and immersive experience for the public.
Hit hard by COVID-19
Like many businesses, Superdough wasn't spared from the economic devastation brought by the Covid-19 pandemic.
Like most people, we expected the disease to last only a couple of weeks, not knowing that it would have an impact of over two years.
"It was a really stressful period of time for Superdough. We had no idea on how things would turn out for us by the end of it all, but we knew that we couldn't just sit around and wait for the restrictions to lift," recounted Johnny.
After a month into the first MCO, Johnny and the team started to discuss and look for new ways to keep the company afloat during the trying period. In the midst of doing so, he managed to retain of his staff despite the difficulties.
Eventually, they discovered that people had started to play online escape room games, which inspired them to make their own version.
"As one of the first few companies to start the trend, I'm happy to say that our online escape room simulation was a smashing success, resulting in months and months of fully booked slots!
"Even big companies and MNCs were seeking our services for team-building because their employees were scattered all over in different countries. Playing games online would be one of the most effective ways to bond the company closer together without having to take distance and location into account," he said.
On the future of Superdough
When asked what plans he has for Superdough, Johnny said that the ultimate goal is to be the leading company in Southeast Asia's entertainment industry.
"Another goal would be developing more physical outlets and recruit as many branches as we can," he answered.
Johnny also said that nothing was more rewarding that to see customers be fully immersed in the experience of escape room games and seeing their reactions as well.
"Whenever I hear and see how much fun they had during the game and discuss about it afterwards, that is when I feel I have done my job well."
His words of advice for aspiring entrepreneurs seeking to break into the entertainment industry? Have a good business partner!
Search and select your business partners as if you were searching for a wife. Luckily, I found both!
"It is also important that you share similar passions with these partners, so that you can work and learn together to grow these passions," he said.
Check out Superdough's website here to book your own escape room challenge today!
---
---
---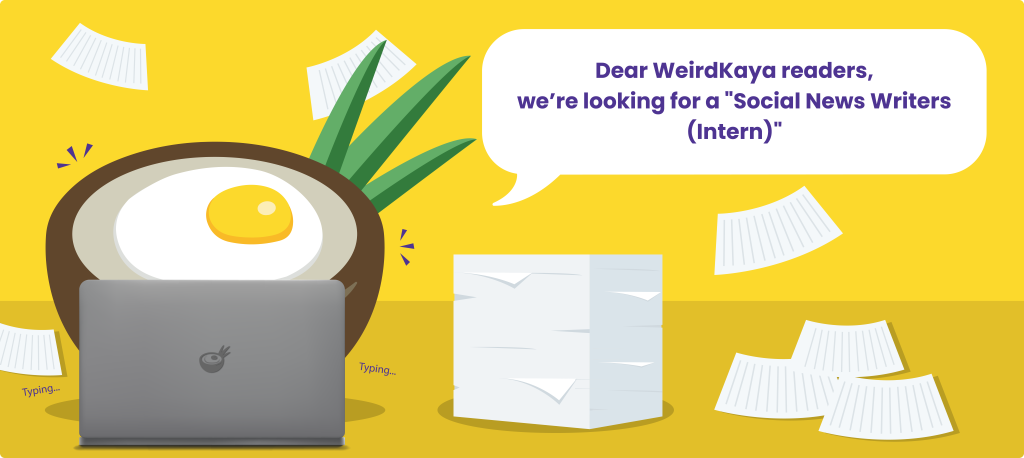 ---