Vote buying has long been a tactic used in luring unwitting individuals into voting for a particular political party by offering them money or gifts.
Unfortunately, this is no different for Malaysia's political scene and this tactic is being used right now for the upcoming GE15, as shown in a viral Twitter video.
Each received RM50
In the video which was posted last Thursday (Nov 3), it showed a group of teenagers lining up to receive RM50 from a man believed to be a Barisan Nasional (BN) officer.
Upon receiving the money, one of the teens kissed the BN officer's hand in gratitude while another held his money up high in the air in elation.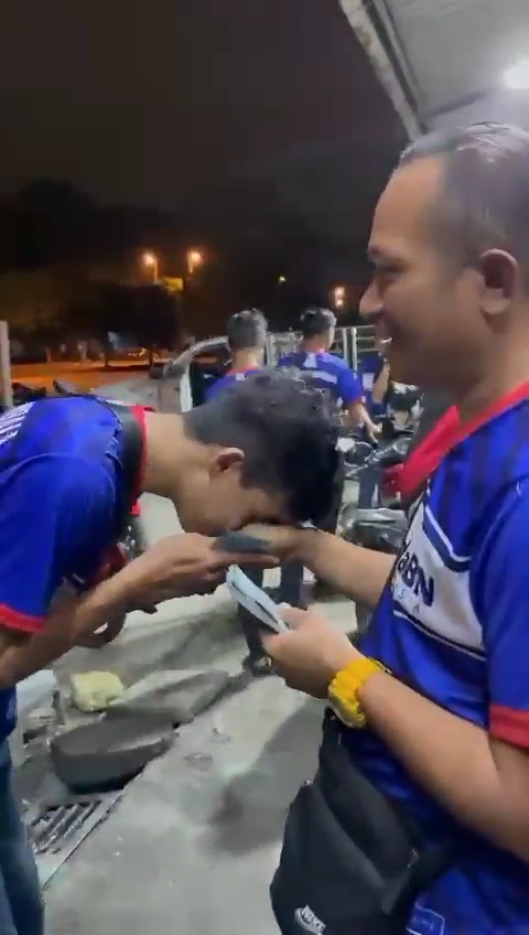 Watch the video here:
Duit punya pasal,melayu sanggup menyembah cium tngn dgn BN…

Mana maruah melayu oiii?? pic.twitter.com/SXgXaJRkHd

— Dr. Bigger balls / Membalak 🪵 (@apanakdikato) November 3, 2022
Dividing opinions
The video, which has since garnered 464.5k views and 2.3k retweets at the time of writing, saw netizens debating furiously over the clip.
Many condemned the teens for accepting what seemed to be a blatant act of bribery.
"The morality of kids nowadays has deteriorated. When has giving money like this become a culture without a shred of shame?"

"Youngsters are already taught to accept bribery at such a young age? How much of a rascal does UMNO want to be?"

On the other hand, some claimed that it wasn't considered bribery as those youngsters might vote for other parties after receiving the money.
"Those who took the money aren't foolish. They're more clever than you think. They greet, shout UMNO's name, take the RM50, then vote for PH tomorrow."

"It's just like kids getting duit raya. They just greet and kiss the hands of the givers who are older. It's normal. Gosh, getting worked up over something like this. It's not like he was worshipping. This (OP) certainly hasn't celebrated raya before."

Do you think it's fine for the teenagers to accept the money? Let us know in the comments!
READ ALSO:
---