SEBERANG PRAI – Just today (8 August), a teenage boy got his left wrist stuck in an ice shaving machine. The incident occurred at a cendol stall in Pekan Darat, Butterworth.
A spokesman from the Penang Fire and Rescue Department said that they received the emergency call at 11.55 am. The Butterworth station responded quickly and dispatched a team to the scene.
"When the fire department arrived, they found the hand of a teenage boy stuck in the ice kacang machine."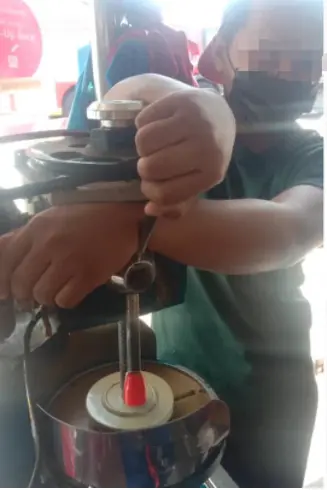 The firefighters had to use a special equipment to free the hand. They were able to successfully release the boy's hand at 12:19pm.
Fortunately, the 15-year-old left the scene unharmed. Make sure to be careful when using heavy machinery!
---

---
Cover Images via Kosmo!
Author: Grace Choong
Proofreader: Anna Wong