Taylor's University and Newswav signed a Memorandum of Understanding (MOU) signifying a two-year collaboration for academic development in digital journalism.
This partnership brings together Newswav's reputation as Malaysia's number one content aggregator and the university's prestige, marked by its ranking as the top private university in Southeast Asia for Communication and Media Studies, according to the QS World University Rankings by Subject 2023.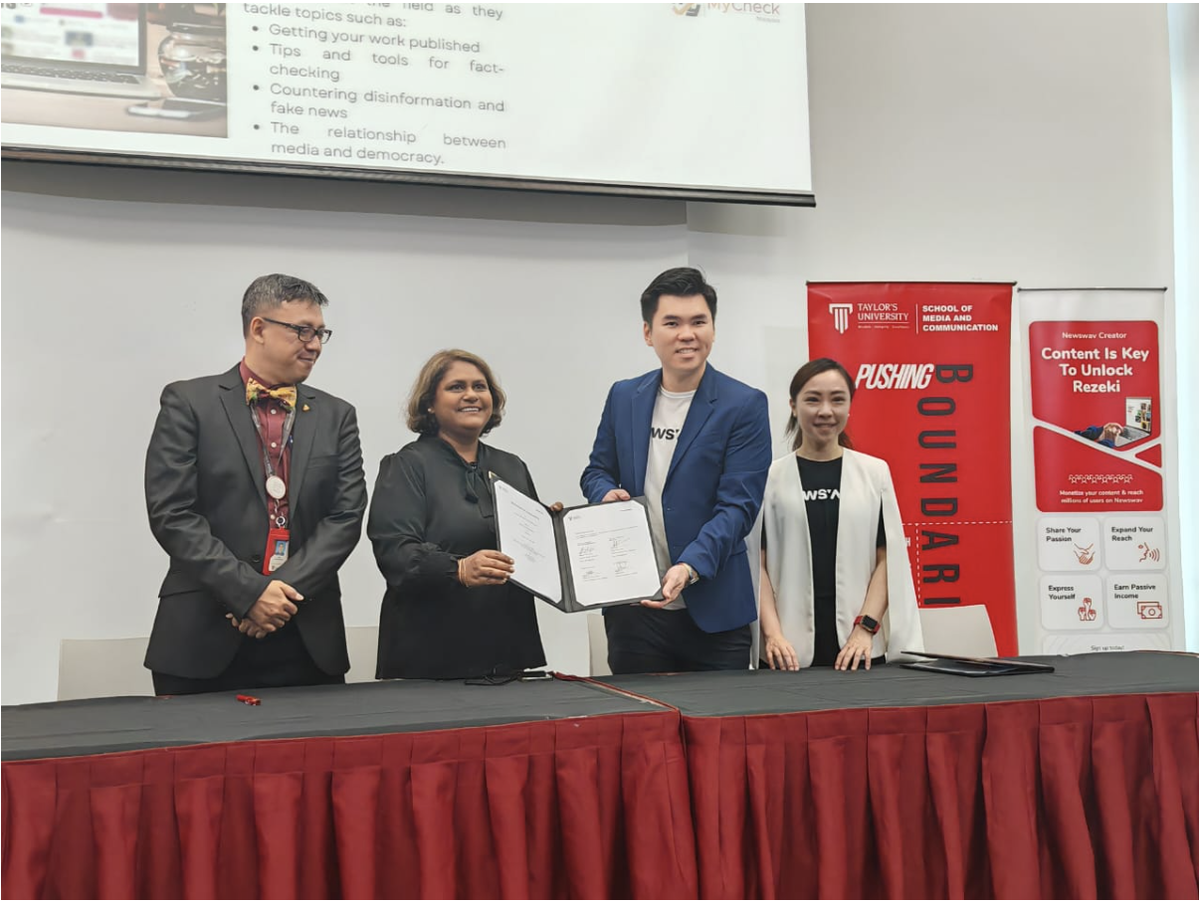 Through the partnership, Bachelor of Mass Communication students specialising in Journalism at Taylor's School of Media and Communication (SOMAC) will get to participate in Newswav's new Creator Incubation Programme where they are able to build their portfolio and showcase their journalistic skills to a wide audience, under the guidance and mentorship of Newswav's network of industry professionals and successful content creators.
This programme also serves to encourage the students' entrepreneurship as they would be paid for producing online content and stories through its monetisation system.
Students are also able to leverage Newswav's Publisher Programme to create visibility for their final year project – a student-run newspaper known as 'The InkSlingers', which has been running since its first issue in 2003.
"This partnership between the School of Media and Communication and Newswav reiterates our commitment to provide balanced, holistic learning experiences for our students.
Collaborations with media organisations such as Newswav provide our students with invaluable exposure to real-world challenges, technological advancements, and emerging trends that shape our practice.
Such partnerships empower our students to develop the necessary adaptability and resilience to thrive in this ever-evolving field," said Philip Gan Chee Keat, Programme Director for the Bachelor of Mass Communication programme, Taylor's University.
The MOU was signed by Prema Ponnudurai, Head of the School of Media and Communication and Swee Wai Hoow, Founder and Chief Executive Officer of Newswav at Taylor's Lakeside Campus today, in conjunction with SOMAC's inaugural Journofest.
The Journofest event was conceptualised to spark interest among students in the field of journalism and media practice. The event is also intended to bridge the gap between academia and the industry and is meant to serve as a signature event for the school to share the latest trends and insights on journalism and the media industry with students.
"With the mass consumption of online media content, this partnership is one of the steps where hand in hand with the coaching by the industry, our students will be able to develop a robust digital portfolio, establish an online presence as journalists in creating online content to meet the industry needs and standards," said Prema.
"We are thrilled to partner with Taylor's University to kickstart our Creator Incubator Programme. Through our collaborative efforts, we aim to empower young writers and provide them with the necessary tools to succeed in the digital era," said Wai Hoow.
The MOU further outlines academia-industry collaboration through initiatives like certification courses and Masterclass workshops in various areas of journalism, video, podcast and content creation for students, where they can gain a competitive edge to benefit their future employability.
Content created by the students through this partnership will be available on Newswav's mobile application and website.
Read more:
---

---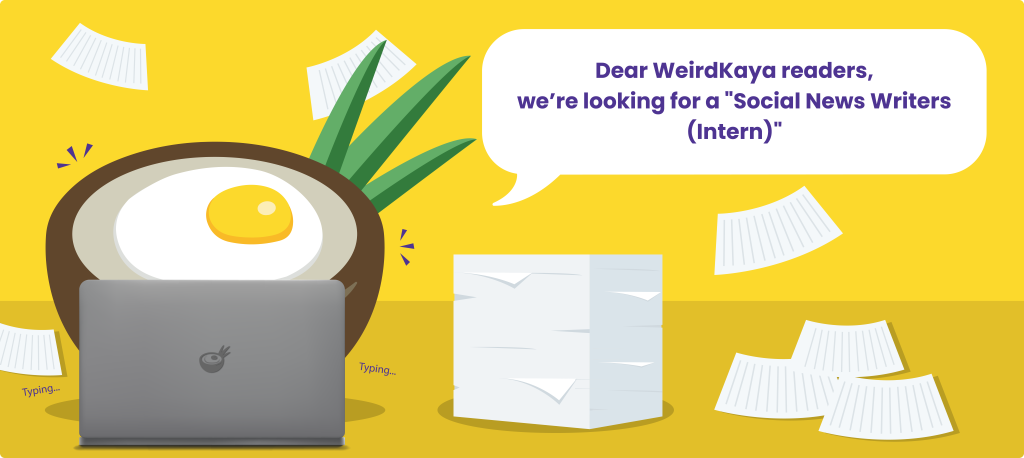 ---