Working adults are anxious about their jobs, but many Malaysians, especially KL drivers feel traffic jams significantly contribute to their everyday stress.
Driving time doubled due to traffic jam
TomTom, a digital mapping company, discovered that drivers in Kuala Lumpur lost 159 hours during peak hours in the city centre last year.
This time could have been used to read 31 books instead. Traffic jams were responsible for almost half of this time, specifically 75 hours.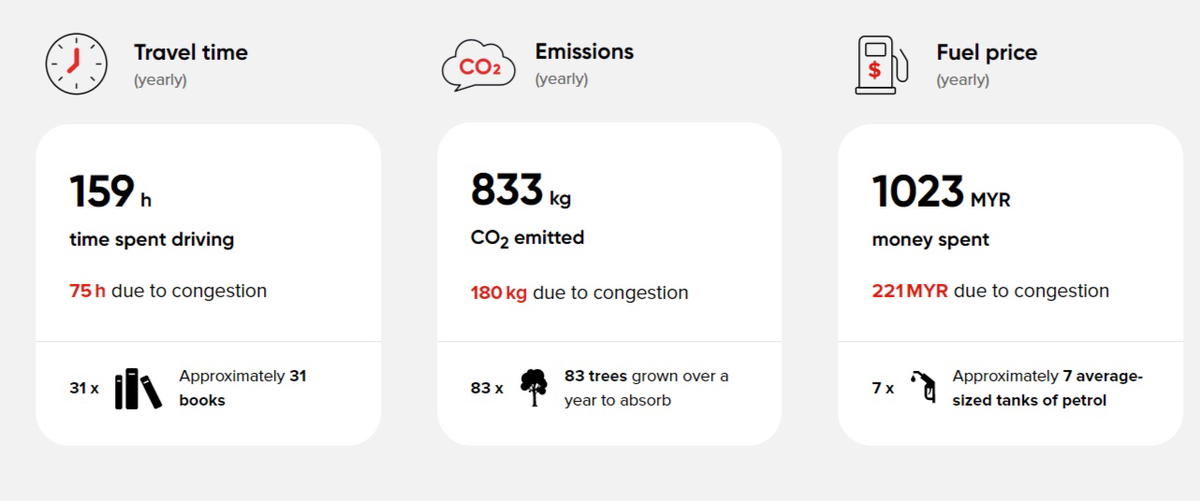 RM221 wasted on traffic jam
In addition, drivers would have had to spend RM1,023 on petrol for these peak hour trips on their vehicles last year, with around RM221 or one-fifth of the total cost attributed to traffic jams.
Driving a car that consumes a lot of petrol during peak hours in Kuala Lumpur would have resulted in around 833kg of CO2 emissions over the course of a year.
To offset or absorb this quantity of CO2, 83 trees would need to be planted within the same time period. Traffic congestion alone would have resulted in 180kg of carbon dioxide emissions.
Worst congested hour on Thurs 6pm-7pm
According to data from TomTom, the busiest time for driving in Kuala Lumpur's city centre on weekdays is the 8am to 9am slot in the morning, and the 6pm to 7pm slot in the evening.
TomTom's data also revealed that the most congested rush hour during the week in Kuala Lumpur typically occurs on Thursdays from 6pm to 7pm, where it takes an average of 25 minutes and 20 seconds to travel 10km in the city centre area.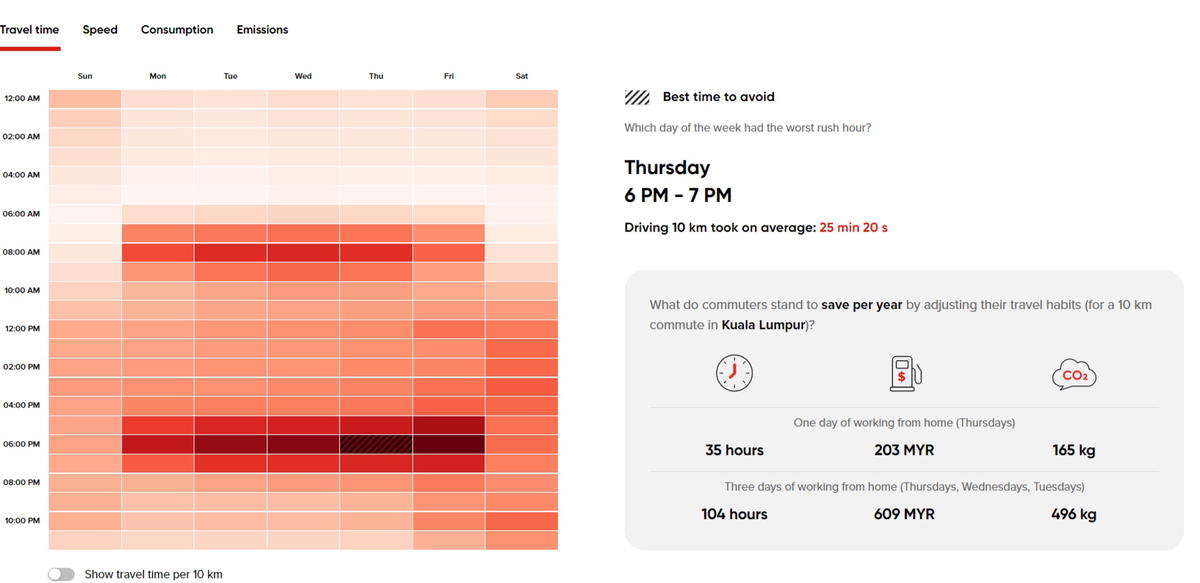 If you work from home for one day, especially on Thursdays, drivers in Kuala Lumpur could save 35 hours and RM203 in petrol costs per year.
For three days of working from home per week (Tuesdays to Thursdays), they could save a total of 104 hours and RM609 in petrol costs per year.
---
---
---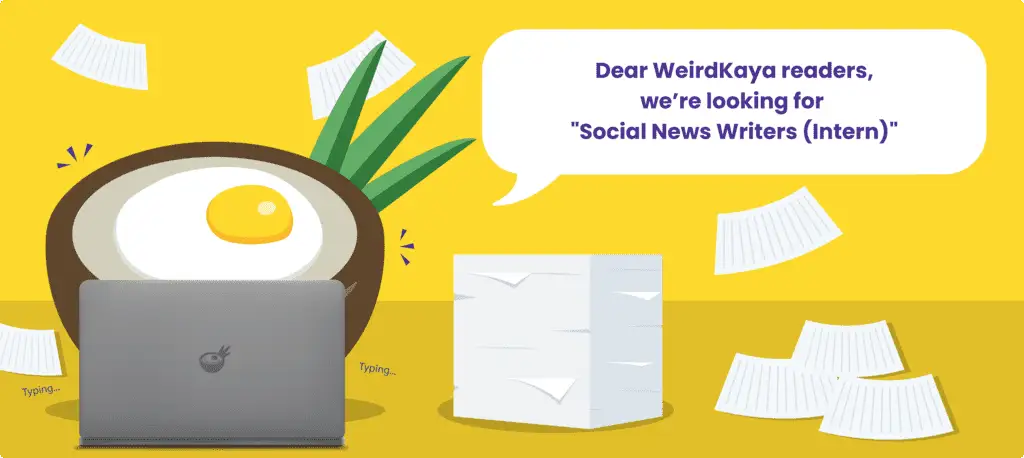 ---