Cathryn Li has again come under the spotlight following her Instagram post which showed visible strangle wounds on her neck, hinting at a possible suicide attempt. However, she deleted it hours later.
Unlike many who have poured in much sympathy and concern for Cathryn, one of them isn't buying it. Local makeup artist Kenny Yee took to Instagram to share his thoughts on the wounds and suggested that she might have faked her suicide attempt.
---
---
Based on his analysis of the photo, he highlighted a few points to support his claims.
"The marks should be higher and near to your lower jawline. Your face will become swollen due to the formation of blood clots. Scratches on the face and shoulders are also common due to slight struggling."
Reader discretion is advised for the following photos and post.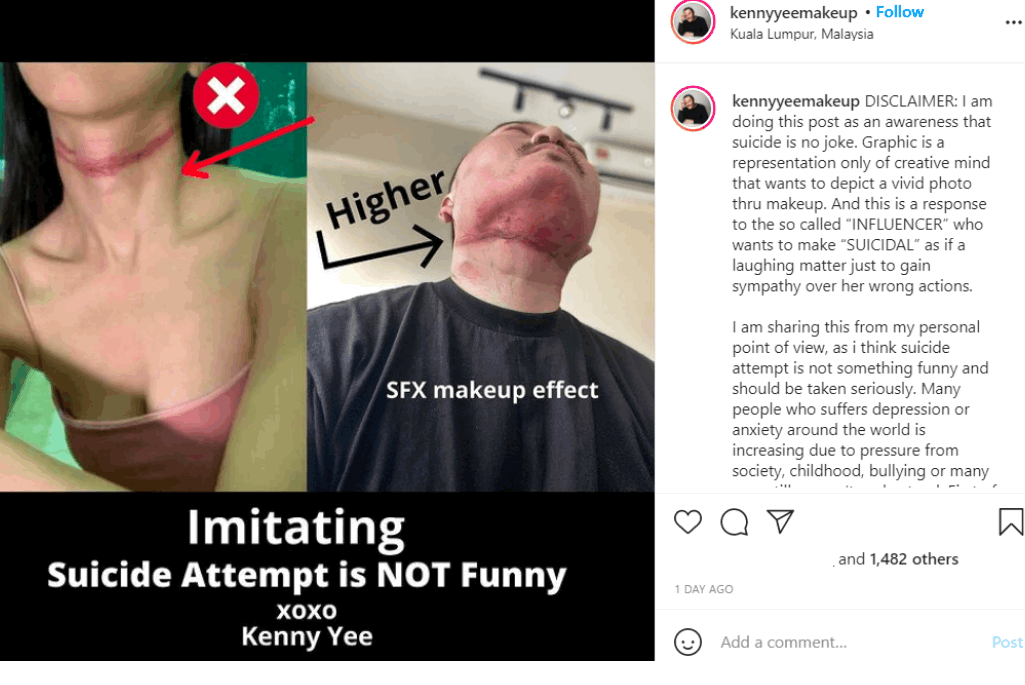 Yee also demonstrated how the wounds would look like if one survived a suicide attempt by hanging with his makeup skills.
As it turns out, many are agreeing with his hypothesis, with tons of comments being written on the post and 1,428 shares.
Yee emphasised that his post's purpose was to raise public awareness and warn that suicide is no laughing matter and should be taken seriously.
He also stated that depression and anxiety are on the rise due to societal pressures, childhood traumas, bullying and many more.
"People who survive can face a range of serious injuries, including cerebral anoxia (which can lead to permanent brain damage), and you won't have any free time to take a nice selfie just like what she did."
"It's time we speak up and stand for those who REALLY struggle."
If you need emotional support or a listening ear, call Befrienders at 03-76272929 [Open 24/7].
You can read Yee's post here:
Disclaimer: The views expressed in this article are the author's own and is a compilation of public opinions on the subject matter. They do not purport to reflect the opinions or views of WeirdKaya.
---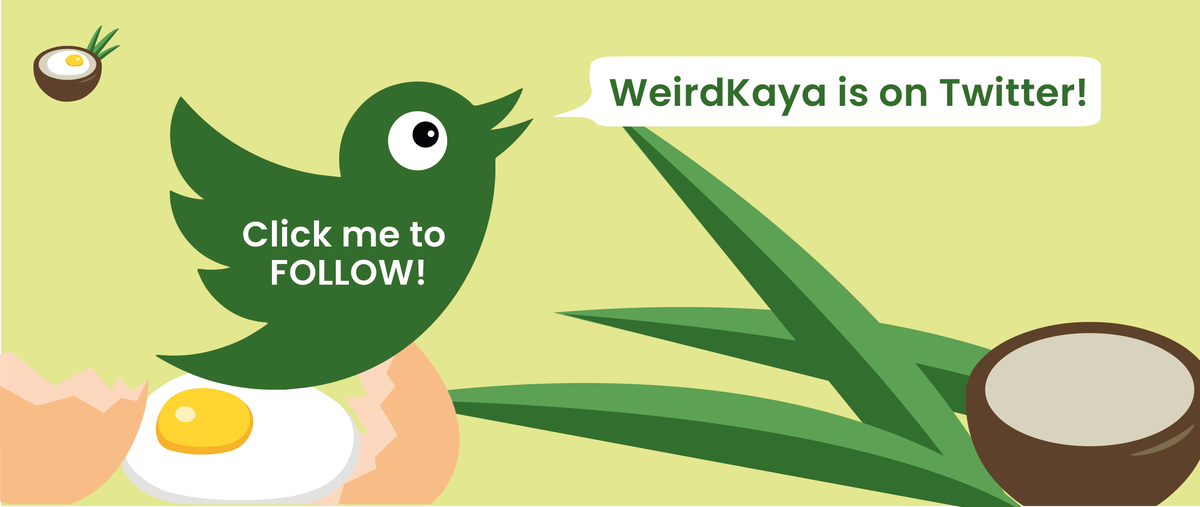 ---

Sources: (Instagram/@kennyyeemakeup)
Editor: Raymond Chen
Proofreader: Sarah Yeoh