A group of high school students 'celebrated' the end of school by destroying various school facilities and equipment.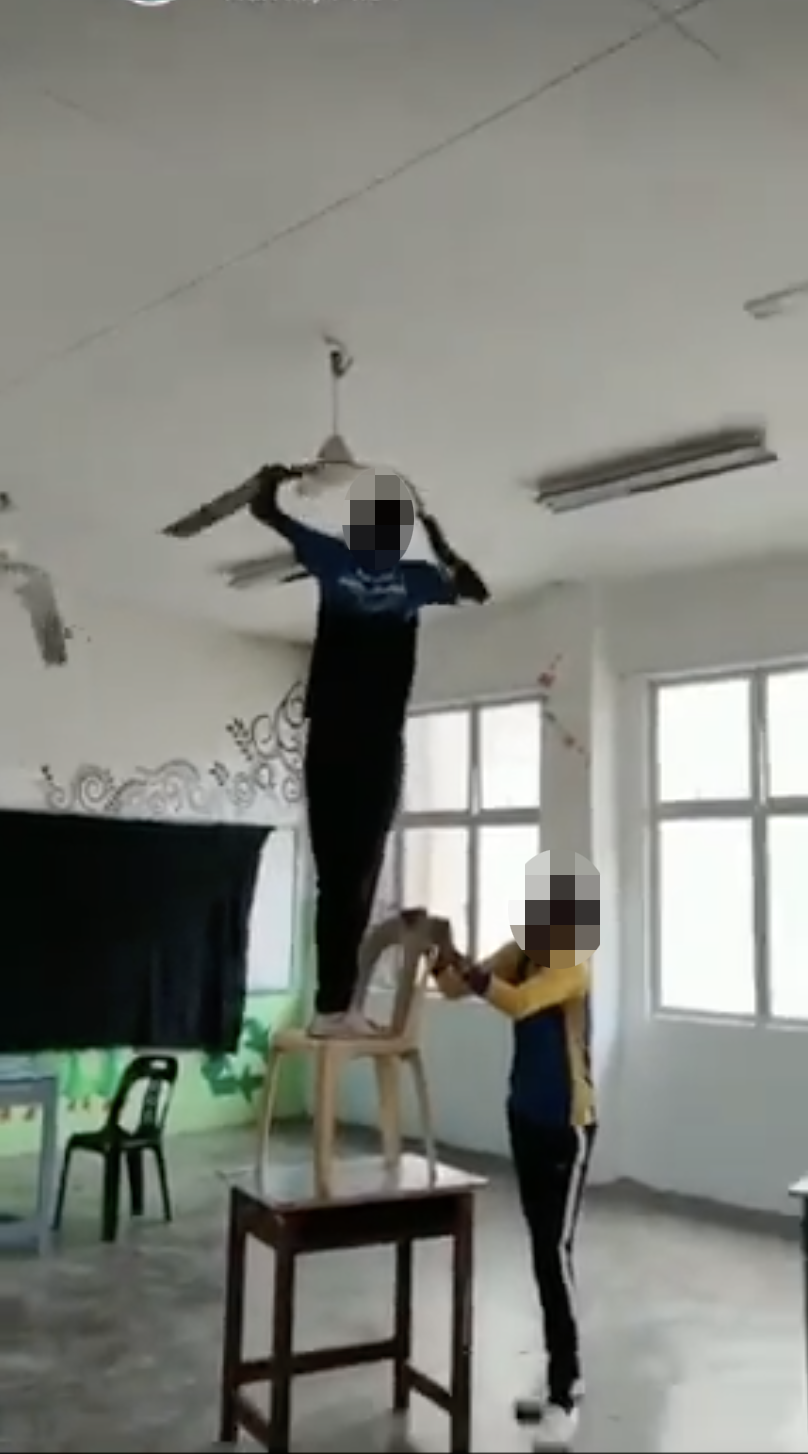 A video showing their act went viral online. The video seemed to be a series of Instagram stories taken by the students themselves. It was then spread on TikTok, WhatsApp and other social media.
Laughing Out Loud
In the video, the students were seen destroying the equipment and facilities at various spots within the school compound, like classrooms and toilets.
They laughed loudly while tearing down the cloth on a noticeboard, kicking roughly on toilet doors, throwing chairs on the floor and breaking the fans in the classroom.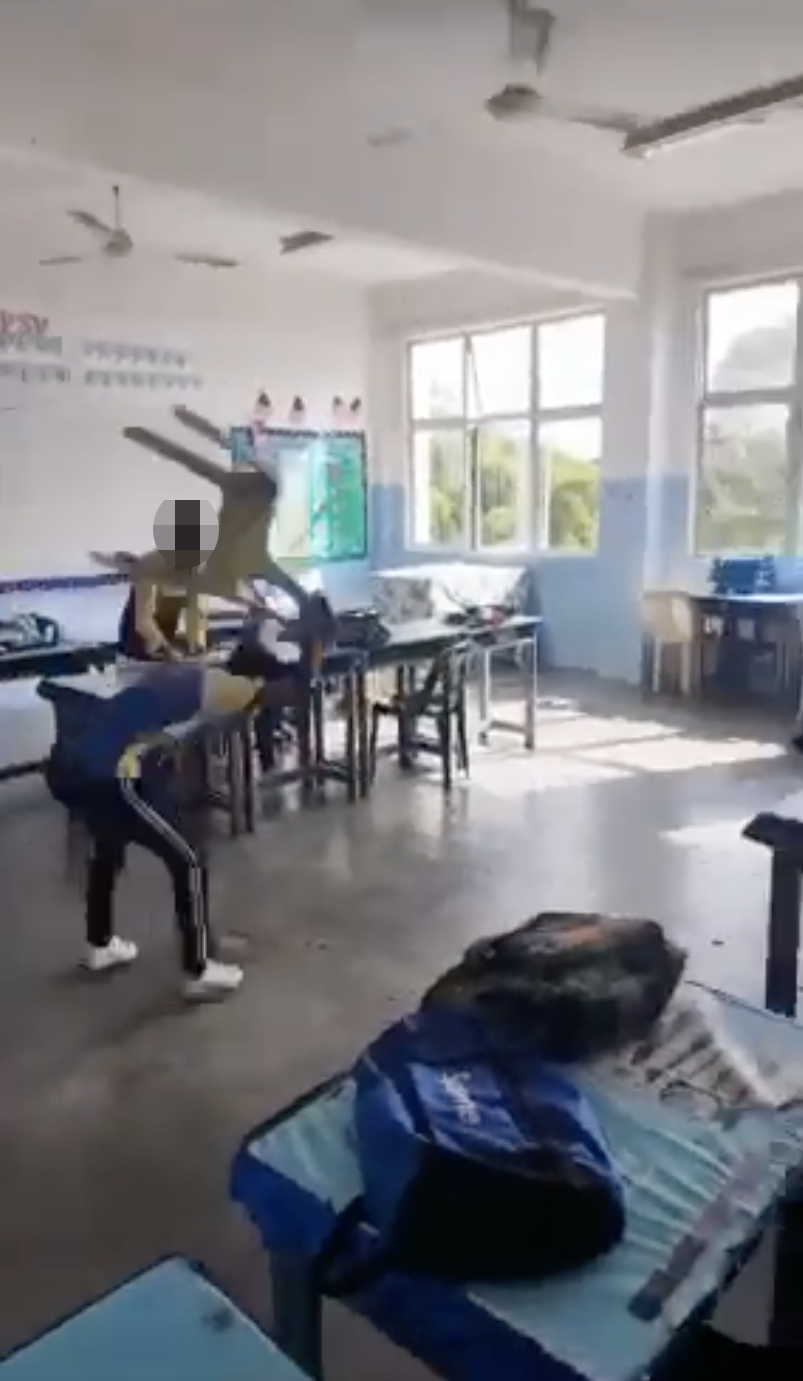 A small caption "damage" was spotted in the front part of the video too.
Those involved in the video are reportedly Form 5 students from a government high school in Simpang Ampat, Penang.
Watch the video here.
Students identified
The Minister of Education, Fadhlina Sidek, said that the ministry would never compromise with acts of vandalism and violence committed by the students involved.
She said that the school has identified the identity of the student involved and is now conducting an investigation into the matter.
"This matter (vandalism activity) is in the knowledge of the school and the District Education Office (PPD). The first action of the school is to call these students and their parents for investigation.
"Based on the viral video, I don't think it should have happened, and we don't compromise with acts of vandalism and violence.
Fadhlina, also a Member of Parliament for Nibong Tebal, was met by reporters when she attended the Early School Assistance Ceremony for the Jawi Constituency Member's Constituency (KADUN) at the National Tamil Type School (SJKT) Nibong Tebal today.
Commenting further, Fadhlina asked the public not to broadcast the video and to take it down immediately to safeguard and preserve the identity of the students and the school involved.
When asked about vandalism among school students becoming a culture, Fadhlina said it is not a culture, but other things encourage the students to act in such a way.
"Vandalism should stop" 
Speaking to Harian Metro, chairman of the Malaysian Universal Charity Organization (Amal Sejagat), Mohd Nor Izzat Mohd Johari commented on the incident that vandalism should not happen.
"This should no longer happen. The collapse of morals and ethics is apparently getting more severe among students.
"The lack of respect for the place to study is the main reason why the act is still happening," he said.
According to him, parents need to play a role in controlling and educating children in the formation of moral values.
"School is a place to learn. This way of celebrating by damaging people's property is not right," he said.
What do you think about the incident? Comment below!
Read more:
---

---
Cover image via Twitter/ Jabatan Netizen Malaysia