UPDATE: Police have confirmed that the victim had died as a result of getting hit by a vehicle from behind following the autopsy report, according to Oriental Daily. The case will now be investigated under Section 41 (1) of the Road Transport Act 1987 for reckless driving.
SUBANG JAYA – The distraught sister of a 19-year-old college student who was found dead on the side of a road is urgently looking for witnesses who can shed light on his sudden passing.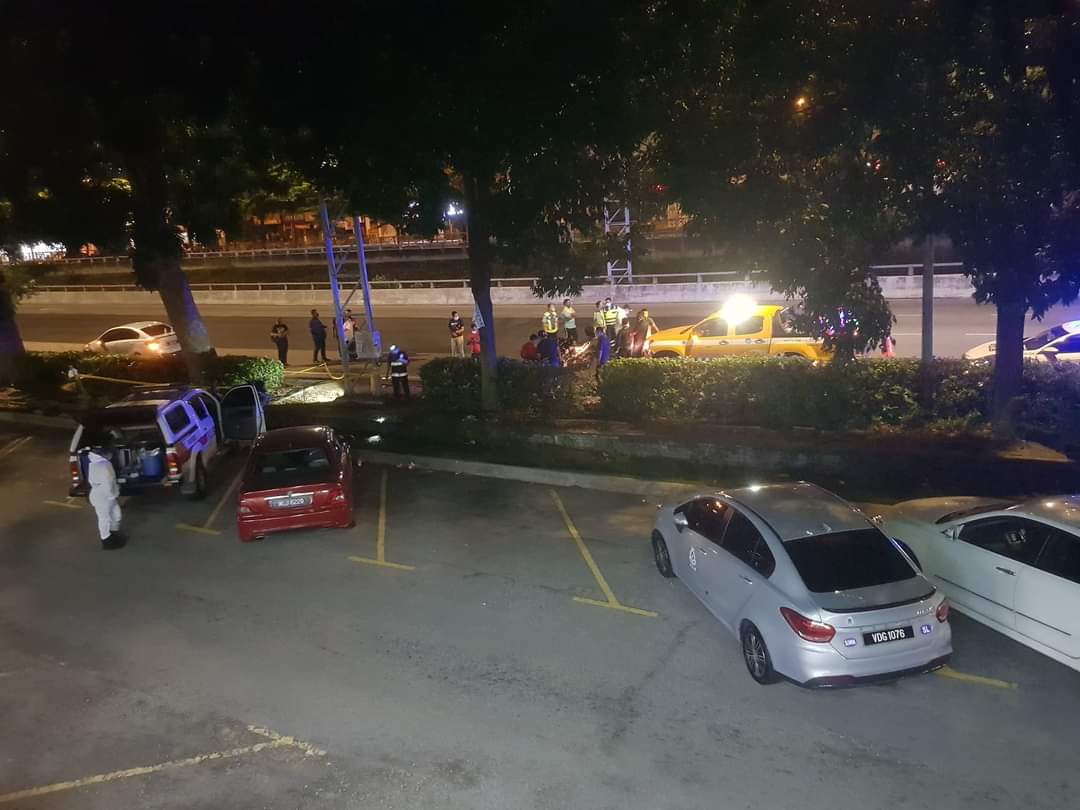 According to her Instagram story, her brother was found dead along Jalan Subang Utama, SS14 at 11pm on Wednesday (Jan 12).
Till now we totally have no clue on what had happened to him. Whoever witnessed or if you have any information regarding this, kindly contact 03-56210343 Police Station Subang Jaya to provide further information.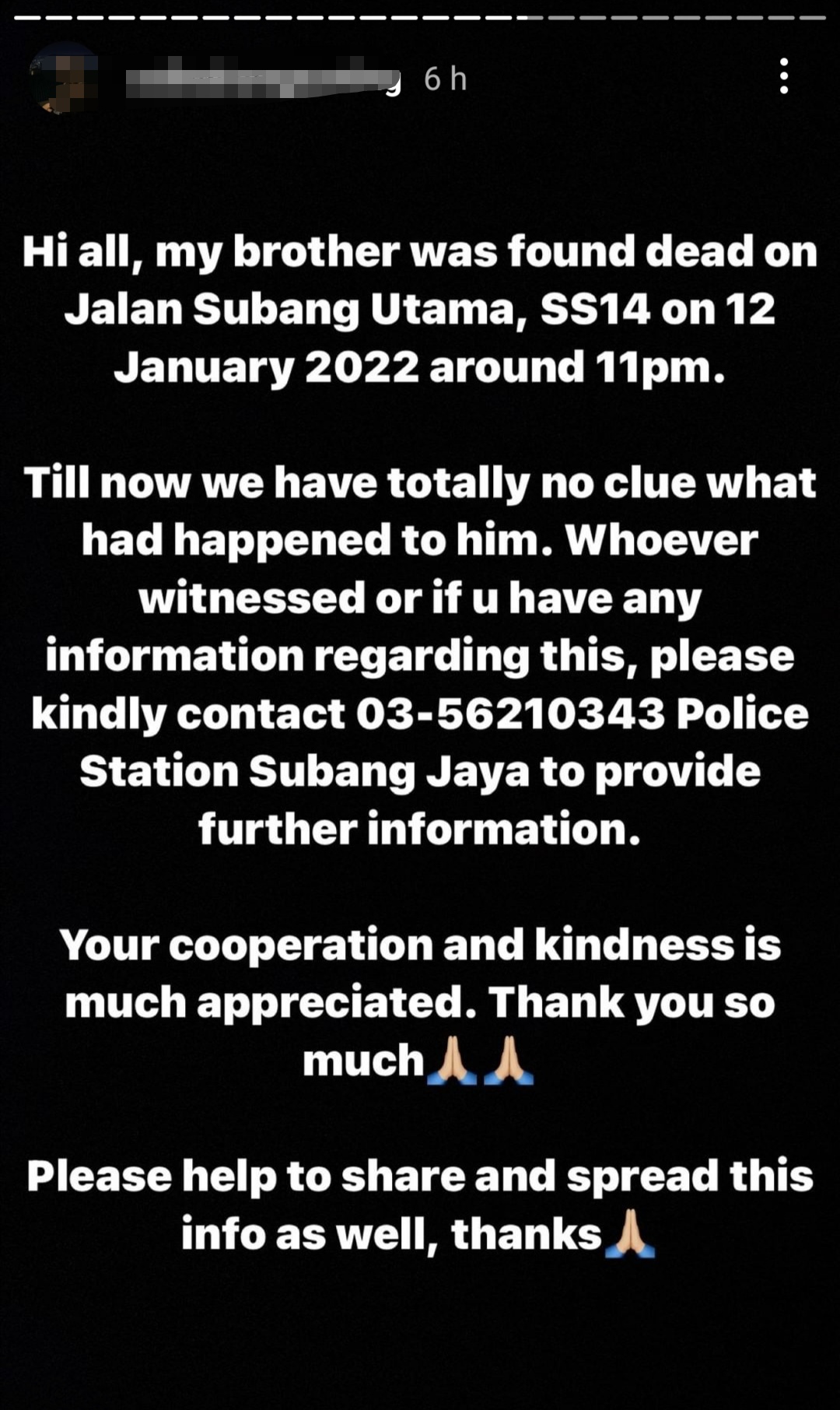 Sister heartbroken over sudden death
She told Sin Chew Daily that her brother had just enrolled into Sunway College for his tertiary education and even moved into an apartment in preparation for this new chapter of his life.
"Not only did he excel in his studies, but he was also a talented teenager who dreamt of becoming a musician one day.
"I'm also truly blessed to have a brother who constantly told me how much he loves me before he passed away," she said.
WeirdKaya has attempted to get a comment from the victim's sister but has yet to receive a reply at the time of writing.
Subang Jaya police chief Abd Khalid Othman told China Press that the victim suffered injuries to the head and body but his wallet and mobile phone remained untouched.
"We've sent the body to the Shah Alam Hospital for an autopsy and are awaiting for the results," he said, adding that police are checking CCTV footage around the area for further information.
Cover images via Facebook and Instagram
Editor: Sarah Yeoh