A Singaporean citizen aka @retroridersg on TikTok recently opened up on how he has been dealing with grieving for his grandmother.
Directing him to her
He shared a screen capture of himself using Google Maps at the address 840 Hougang Central, Singapore, in a 14-second clip that he posted online.
Then, after navigating the app, he taps on the picture from February 2009.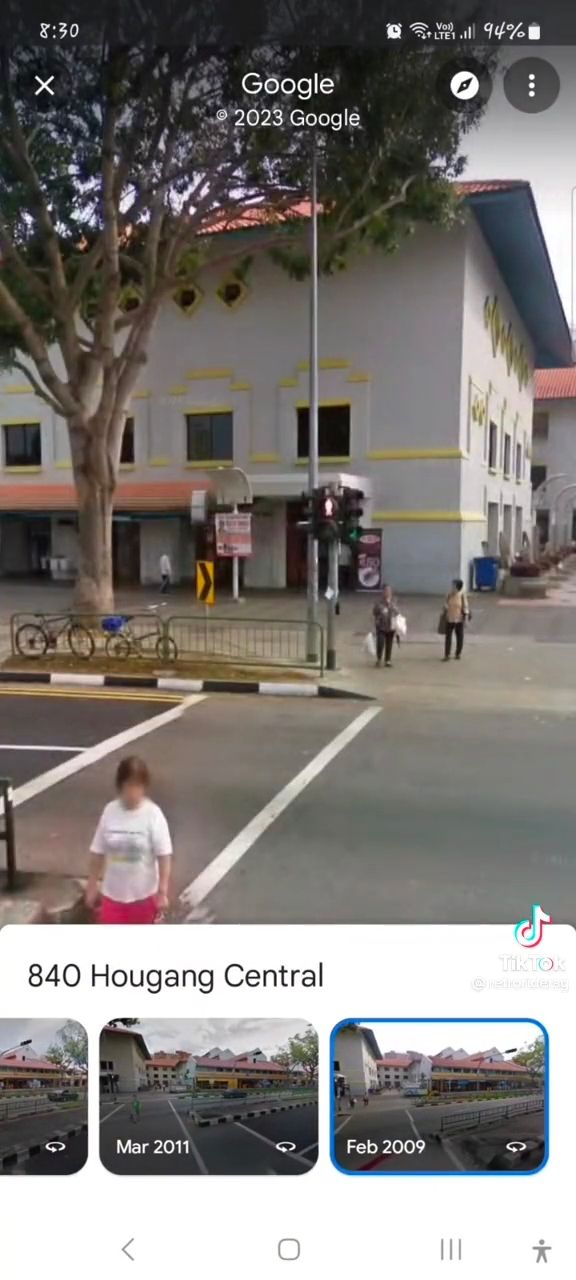 The two women can be seen waiting to cross the busy road close to a traffic light when the image is enlargened.
One of the pedestrians, a woman with a purple shirt and many plastic bags, is his deceased grandmother, he explains in the caption of the video.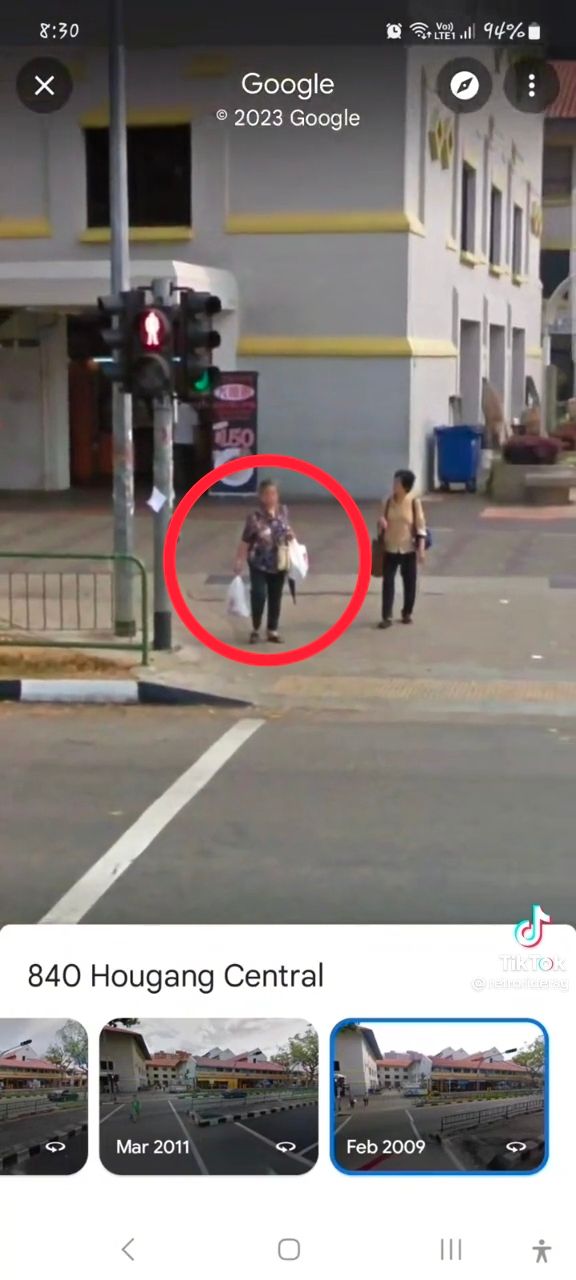 The man revealed that he revisits his late grandmother's picture on Google Maps every Chinese New Year because he misses her company.
Losing a beloved one
He stated to the Singaporean news outlet MS News that, two years prior, while the island was under COVID-19 lockdown, he had lost his grandmother to cancer.
Interestingly, he had stumbled onto her photograph when she was still alive while checking Google Maps to see if any of his relatives had been recorded on camera.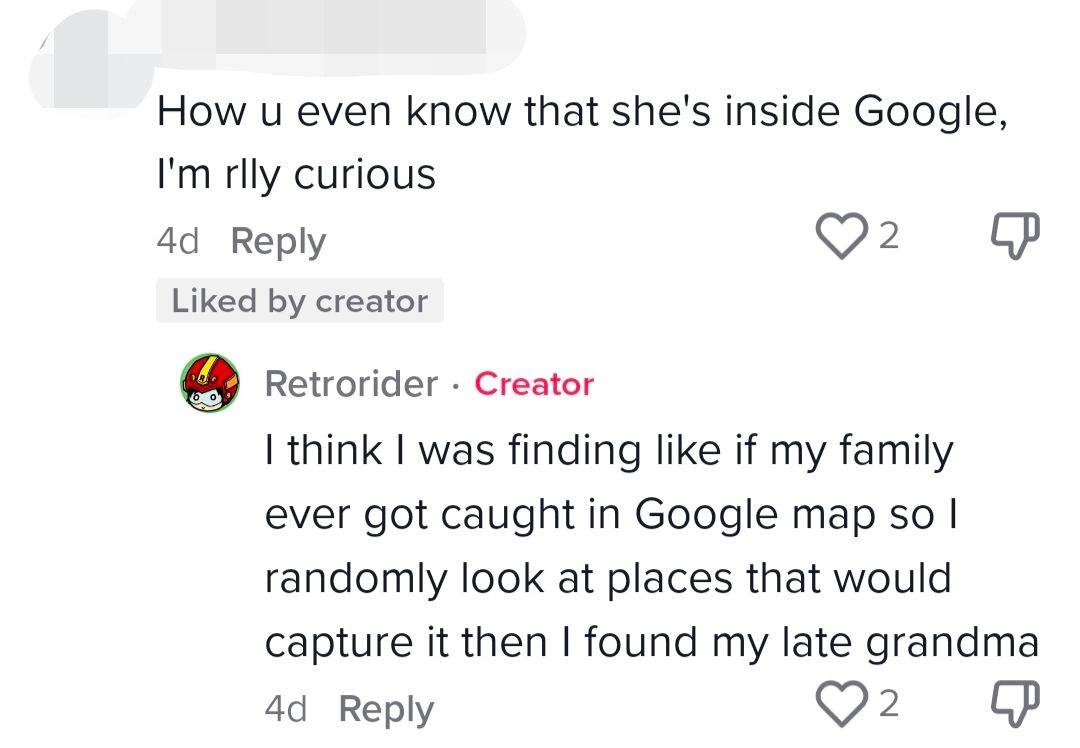 He also made a joke about whether she had seen a Google Street View car while she was awaiting her turn to cross the street.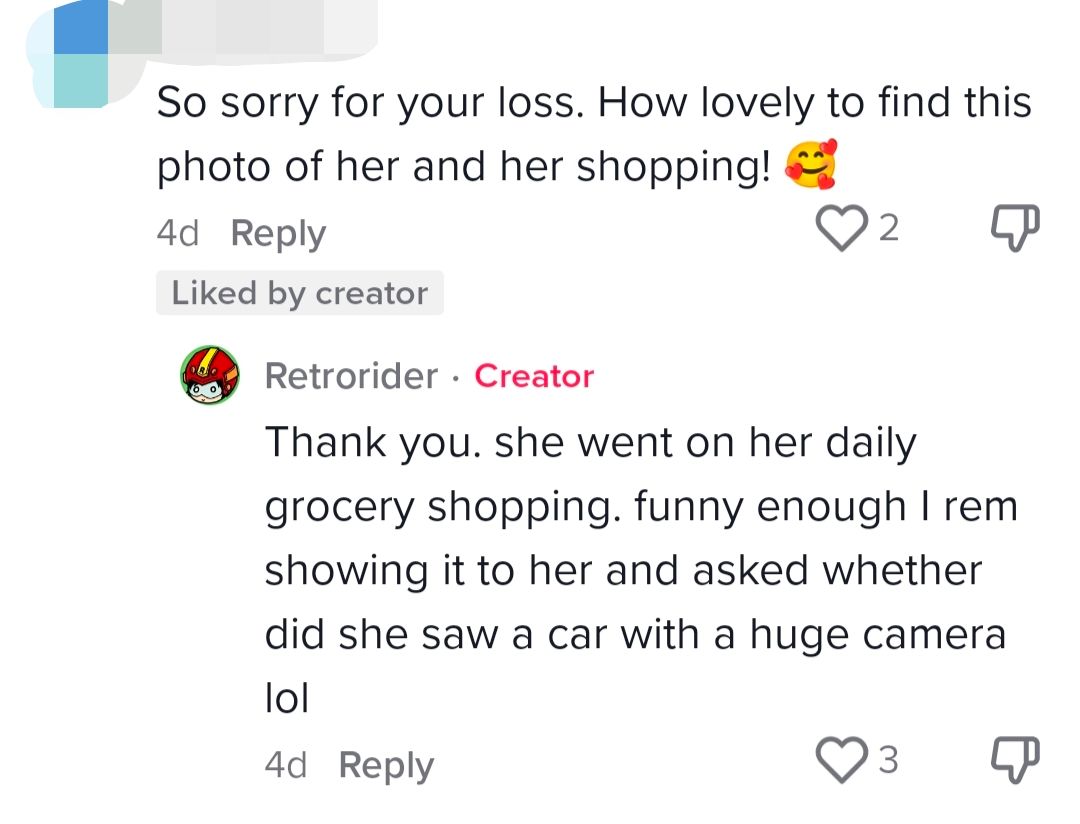 As a result, it has evolved into a way for him to preserve her in his memories.
As @retroridersg claimed, he would occasionally visit her image to let her know he was doing alright.
The man added that the sight of his grandma carrying the grocery bags would make him very happy because she was a wonderful chef and had raised him and his siblings via her cooking.
Additionally, his grandmother was his closest confidant and he would always share his secrets with her.
Relatable to others
Numerous internet users were moved by @retroridersg's heart-warming method of preserving his grandma's memories and shared similar tales.
One user mentioned that she could still identify her departed grandfather on Google Maps and Images and that all of the photos were taken in his favourite hangouts.
Another commenter, whose elderly father suffers from dementia, expressed how important it is to them and their family that they can still see him on Google Street View, possibly as it was taken before he became ill.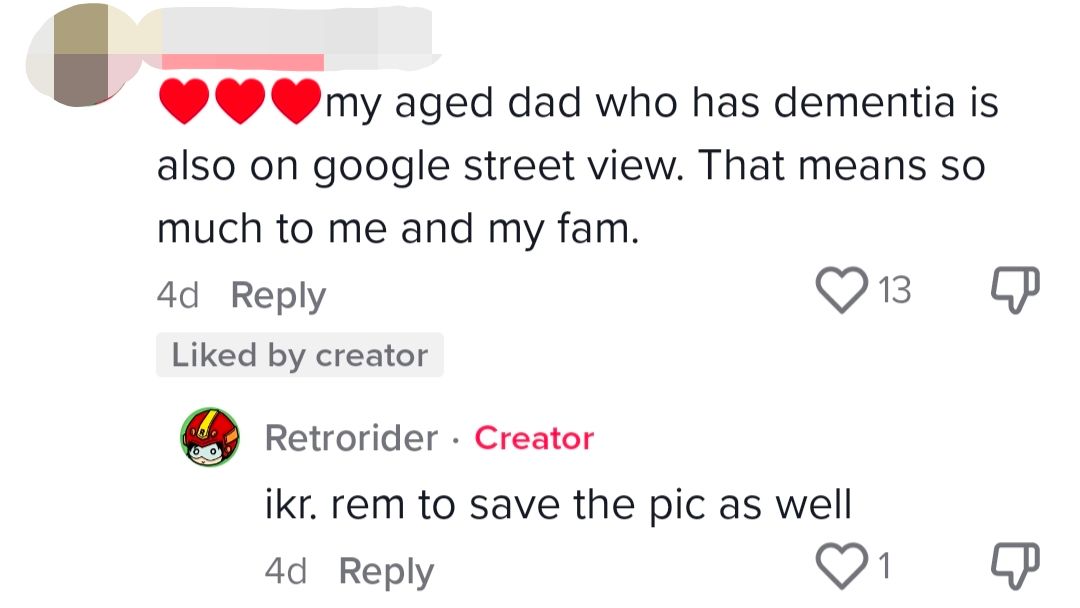 In addition, some viewers said that the video brought up their own tear-jerking memories.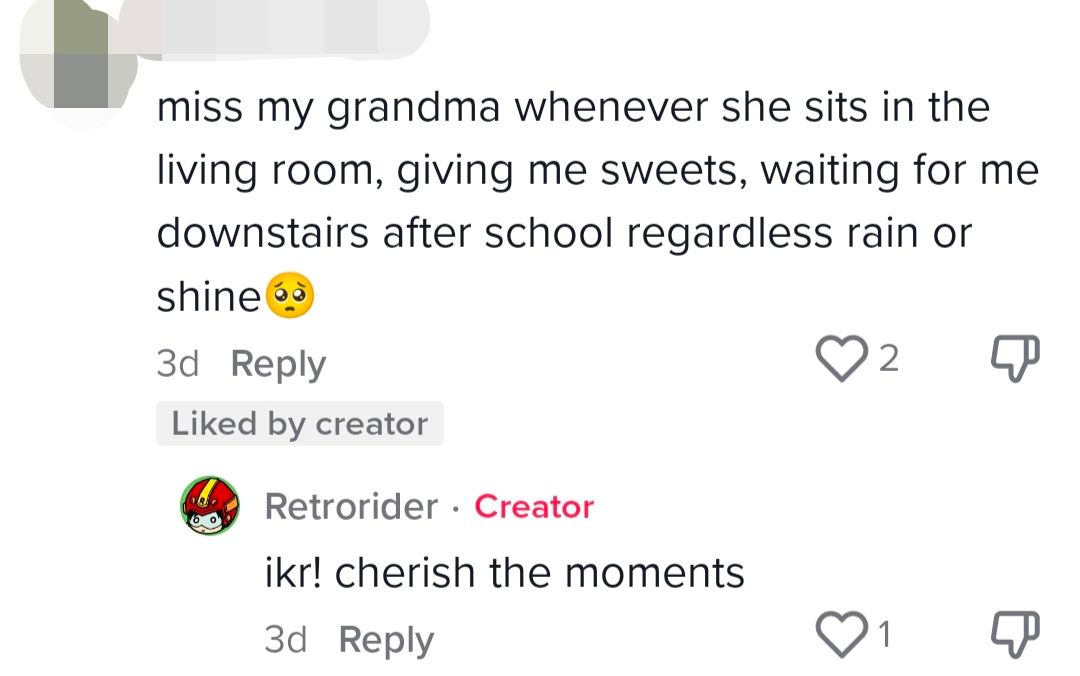 Others also advised the man to save the picture in case Google decides to remove it from their servers.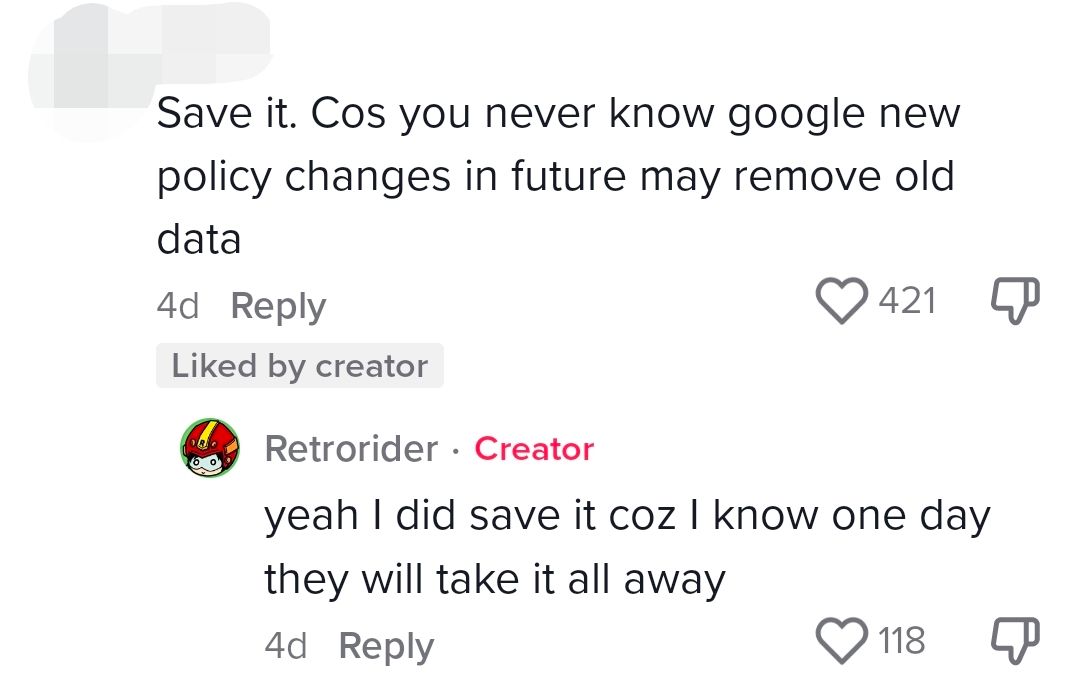 Watch the full video here.
---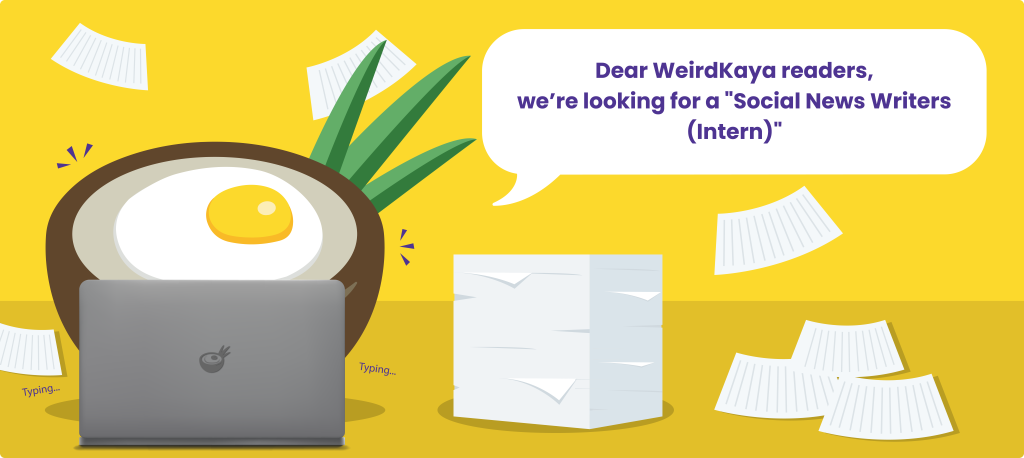 ---