Nowadays, it is rare to find maids treated very well and kindly by their employers.
However, one Singaporean has gone against that stereotype by gifting concert tickets to her maid to see her favorite Korean artist perform live.
Gifted by the family
The touching tale was documented in a TikTok video uploaded by the employer @kimberlee.ang, whose maid named Nur had asked for permission to attend South Korean rapper SUGA's concert in Singapore later this year.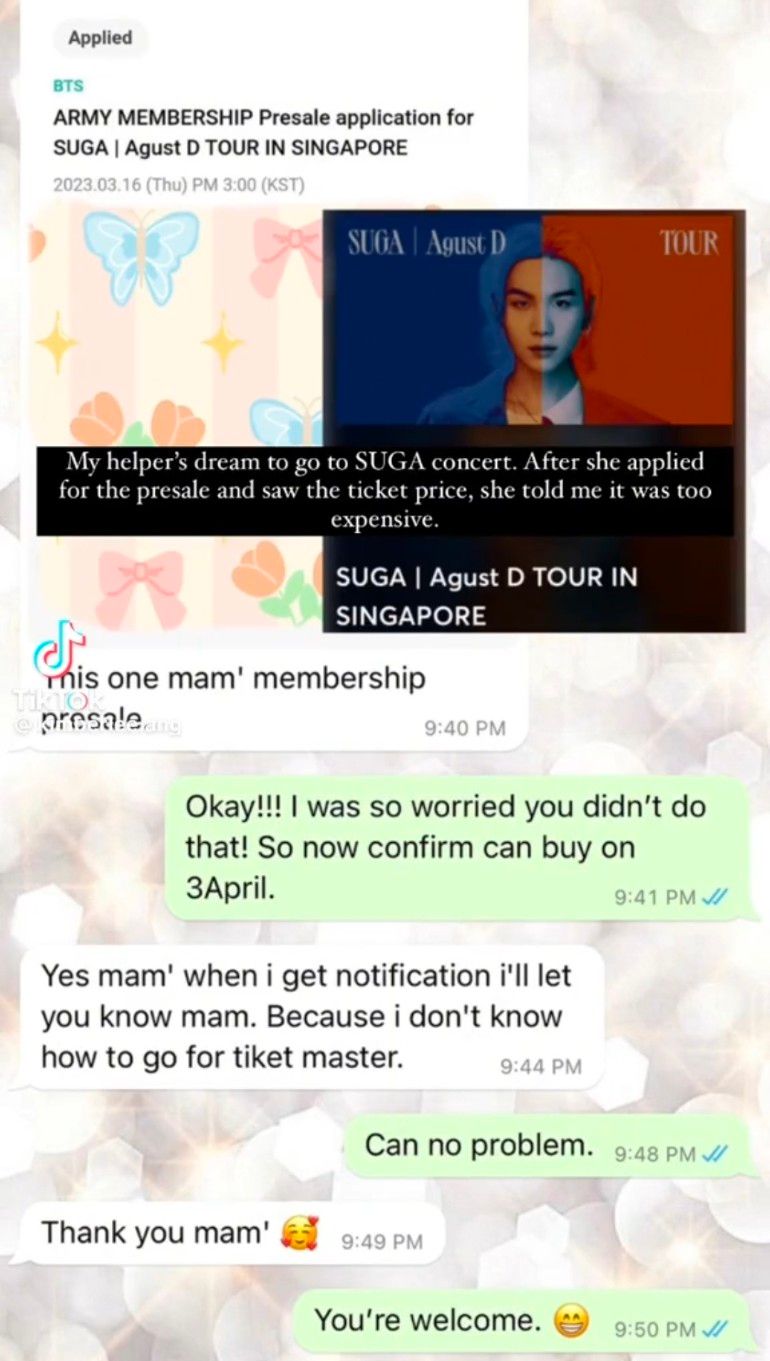 Unfortunately, after for the pre-sale tickets, she found the tickets too expensive and decided not to go after all.
However, Kimberlee knew how much the concert meant to her employee, so she went ahead and purchased the tickets as a thank-you present to Nur from her and her siblings for working for their family for the past 7 years.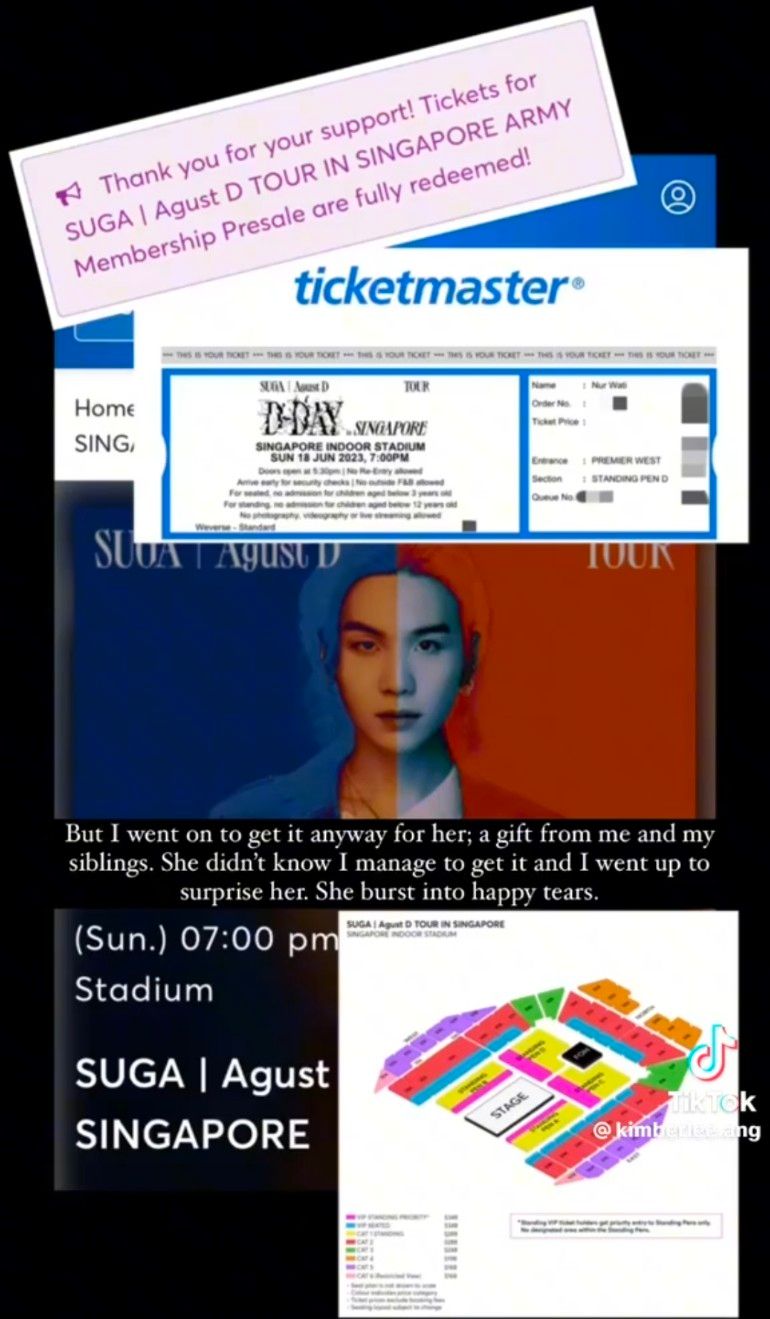 As said in the video, Kimberlee was full of anxiety while purchasing the tickets and had to virtually jostle for a place in the queue amongst other ARMY (BTS's fandom name) members.
She was bounced out of the ticket purchasing website several times but in the end, managed to successfully buy the tickets.
Afterwards, she went to surprise Nur with the tickets, who became overwhelmed with happiness and literally jumped for joy.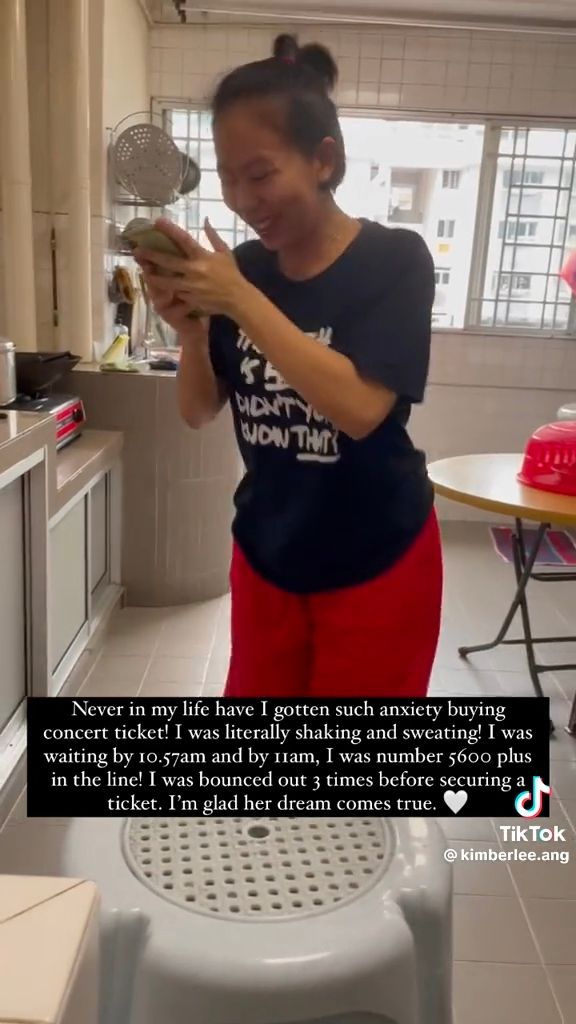 Upon the unexpected news, Nur could only grin maniacally while crying happy tears – her dream was about to come true!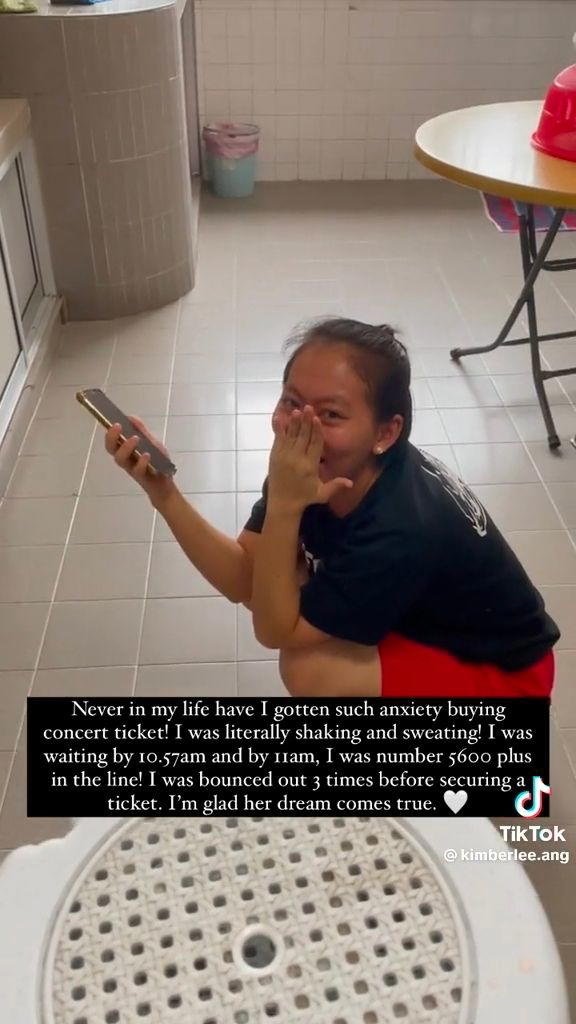 'Can I be your employee too?'
Many netizens have commented their admiration and respect for Kimberlee and her siblings' kindness and appreciation towards Nur.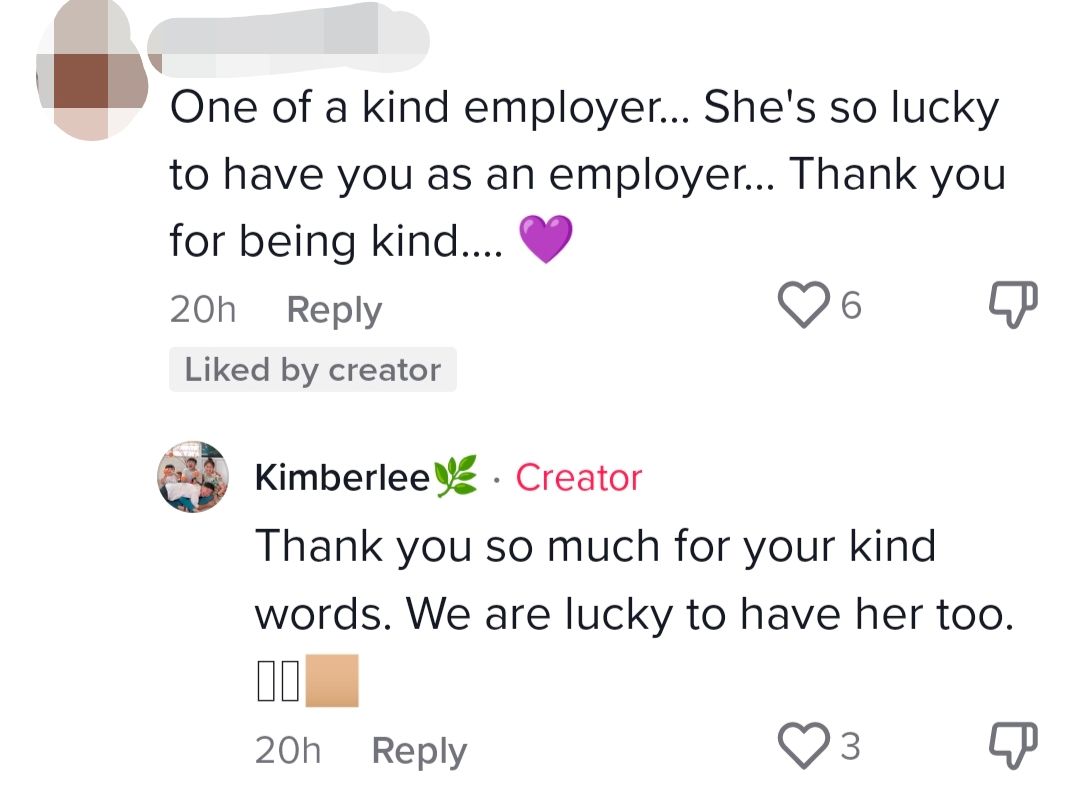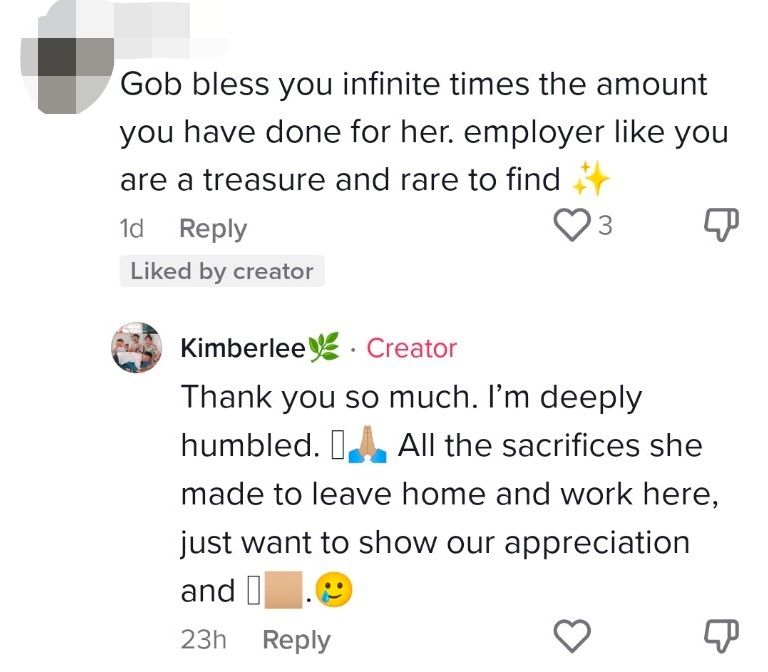 Others also expressed their disappointment at not being able to snag a ticket for themselves but were happy nstead that Nur would be able to attend the concert.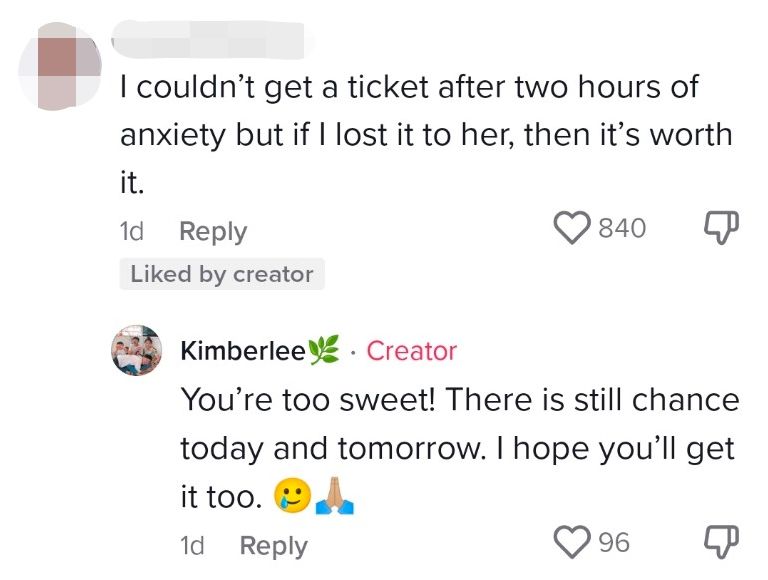 One user also tried their luck at becoming the family's new employee!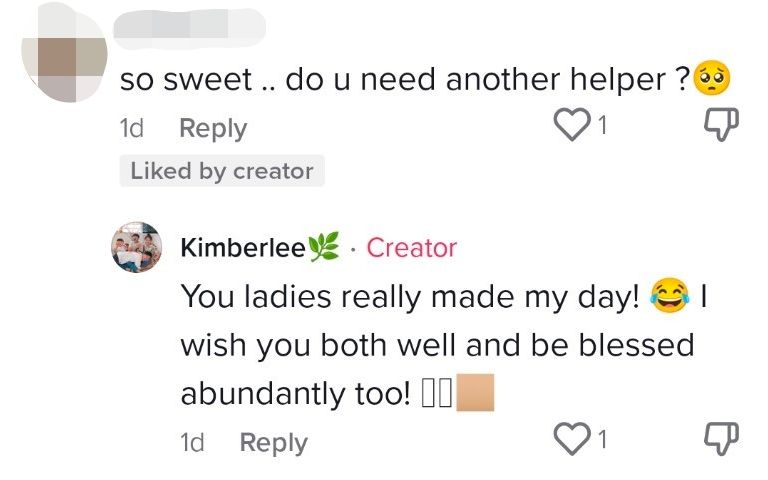 Hopefully Nur has a great time at the concert – and kudos to Kimberlee's family for making her dream come true!