LUKUT- One day before Deepavali, a single mother, 3 children and her paralyzed mother lost everything.
Without warning
On the eve of Deepavali, a sudden fire broke out in one of the houses located in Lukut, Port Dickson.
The cause of the fire is undetermined but suspected to be of a short circuit of electrical lines in the power circuit.
It is believed that the second-floor bedroom where the family sundries were kept was where the fire originated.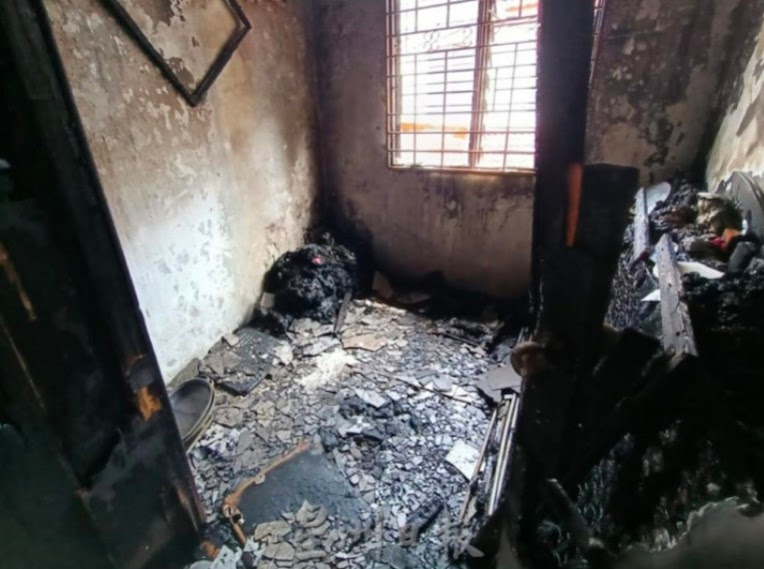 The 39-year old single mother Tongoma who works as a cleaner was still at work when the fire broke out at around 4 pm.
When one of her children saw thick smoke coming from the bedroom, they rushed to call for help from their neighbour next door.
The neighbour then immediately called the Fire and Rescue Bureau who arrived speedily to put out the blaze.
Thankfully, all three children and Tongoma's paralyzed mother were rescued in time and were left unharmed from the incident.
No festivities for them
However, less can be said for their family home.
The entire interior of the house is thoroughly burnt through, including all the water and electrical outlets and sources.
"The children's new Deepavali clothes and school textbooks were being kept in the bedroom that caught fire – now they're all gone," said Tongoma dismally to Sin Chew.
The Fire and Rescue Bureau claims to need around a fortnight to verify the origin of the fire.
During this period, Tongoma and her family need a place to reside as they had just lost their home.
Assemblyman to the rescue
Thankfully, their misfortune reached Lukut State Assemblyman Zhu Jianhua who paid them a visit yesterday morning.
He donated RM 2 000 to the fire-affected family to cover their living expenses for the time being.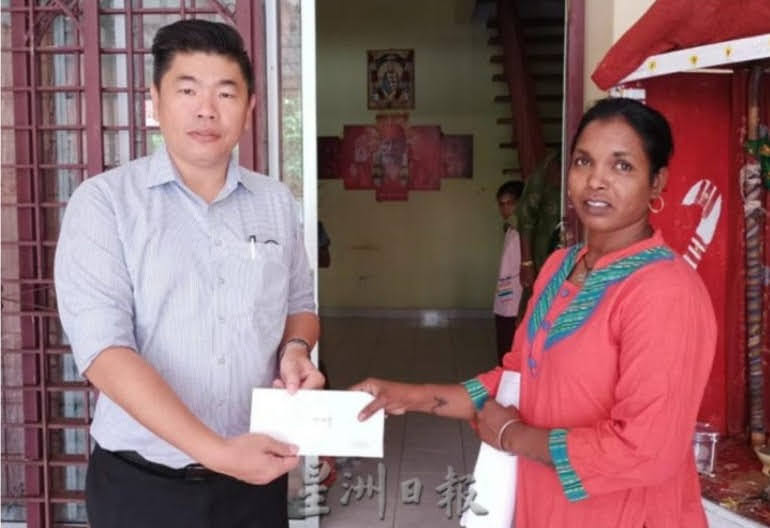 Not only that, he rented a unit for them in a nearby neighbourhood to reside temporarily with assistance from the Good Neighbor Project (KRT).
Zhu claims that the vacant unit is well maintained by the Project who do general cleaning in the area regularly.
Not only that, they will help Tongoma's family move into the empty unit as their home is being investigated and later undergo renovations.
Previous hardships
Sadly, this is not the first unfortunate circumstance Tongoma and her family has had to go through.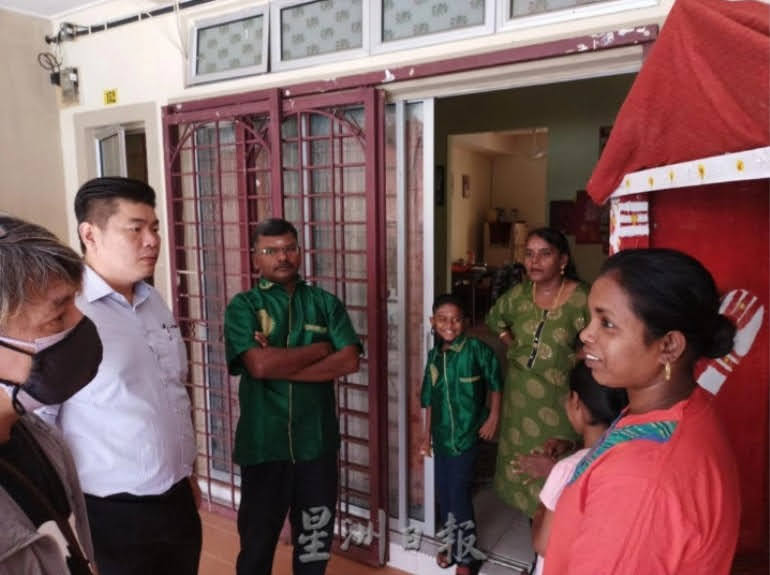 Tongoma revealed that she actually has six children but can only afford to take care of three.
After her husband disappeared many years ago, she had to bear all the financial costs of her family of eight (including her disabled mother).
As the sole breadwinner of the family, she was under extreme stress and found she could not cope.
In desperation, three of her children had to be fostered by relatives and friends as she could only afford to look after three of her daughters and her mother.
Hopefully the family's luck will turn around soon!