While most would panic at the sight of police even if they hadn't done anything wrong, one man in Singapore kept his composure and continued to wash his car as an arrest was made behind him.
This unusual but humorous incident took place at a multi-storey car park in the Sembawang district on Tuesday (Mar 28).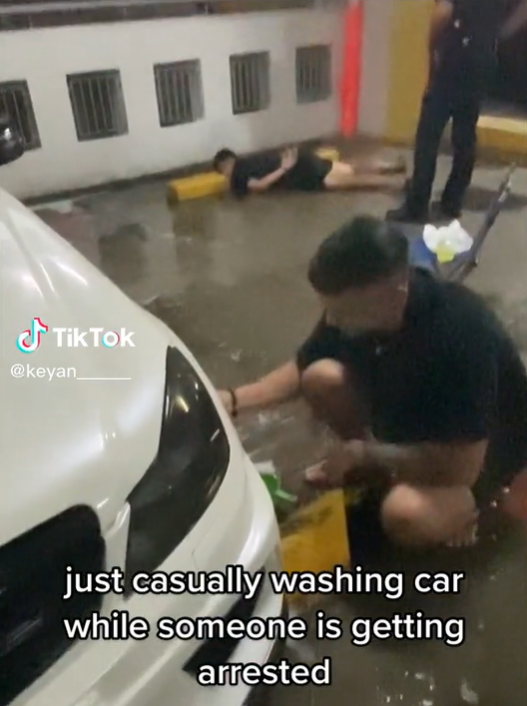 Man calmly washes car as another man gets arrested
In the 8-second TikTok clip, it showed the OP washing his white car while another man dressed in a black t-shirt had both hands cuffed behind his back and his face resting against the wheel stop.
Despite the presence of police at the car park, the OP didn't seem too fazed by them and continued to wash his car as though nothing happened.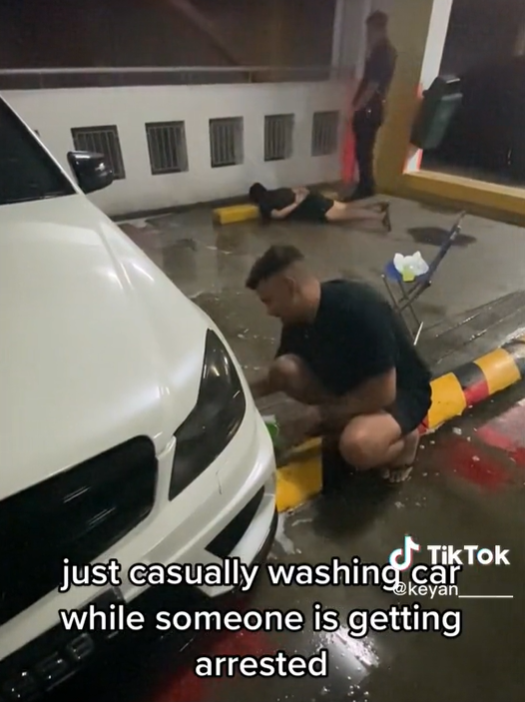 He later remarked in the caption that the incident made him feel as though he was living in a Grand Theft Auto (GTA) simulation as he found it too funny.
Watch the clip here:
New kind of focus
The clip has since garnered more than 390,000 views and 45,000 likes at the time of writing, where netizens were tickled by how the OP was able to continue washing his car while an arrest was being made.

One made the following analogy: "Lmao me cleaning the dishes when my mom is scolding the siblings."

Another wrote: "I thought the guy (who got arrested) was doing some sketching exercised at first."

One netizen joked that the man who got arrested was forced to lie down flat on the wet floor thanks to OP washing his car, to which the latter replied, " Now I feel bad."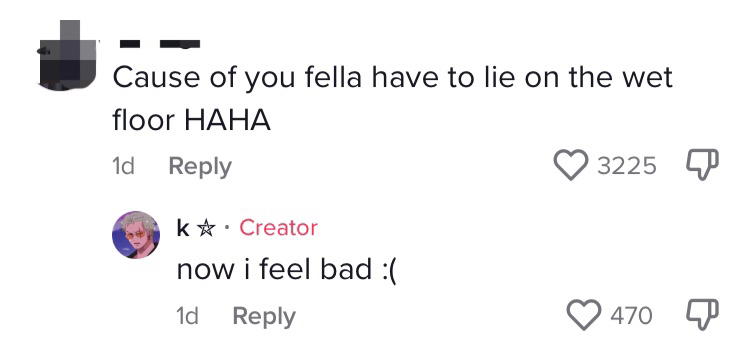 Arrest was over e-vaporisers
According to Shin Min Daily News, the arrests were made by police on Monday (Mar 27) at around 7pm, where over 200 e-vaporisers and related components were discovered in boxes.
A total of six to seven officers were at the scene, where they blocked the suspects' escape by blocking access with a police car.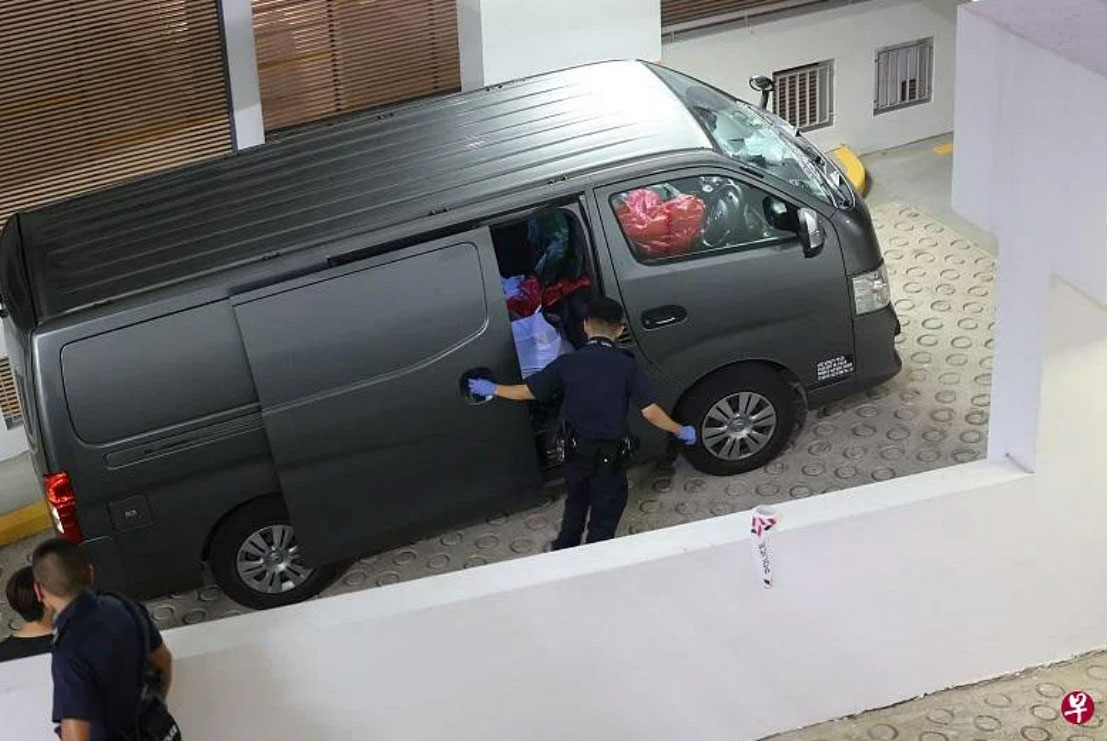 The suspects were also chased up to the sixth floor of the car park and eventually captured by police.
Would you be able to stay calm like the man if this situation happens? Let us know in the comments!
READ ALSO:
---
---