PETALING JAYA – If you've ever worked in customer service or in the retail line, there's this one mantra that will be drilled into your brain – Customer is always right.
But should this rule apply when the customer makes an unreasonable demand and starts kicking up a fuss?
A customer recently took to Facebook to complain about an online seller who replied him rudely when he asked whether his order could be shipped out at 5pm on the same day and has since sparked a heated debate online.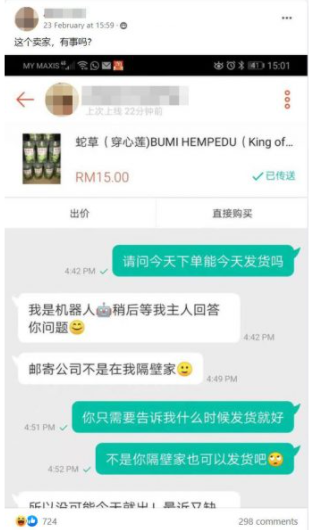 It all began after the customer placed an order for several bottles of bumi hempedu (green chiretta), a herbal plant which has been approved by the Thai Ministry of Health to be an alternative treatment to reduce the symptoms of COVID-19.
According to the screenshots, the customer then messaged the seller at 4:42pm, which was almost close to off-working hours, about whether his order could be sent out on the same day.
The seller then responds seven minutes later, writing "The courier service office isn't next to my house" and put a smiley emoji at the end of the sentence as a subtle hint to the customer that his request couldn't be fulfilled.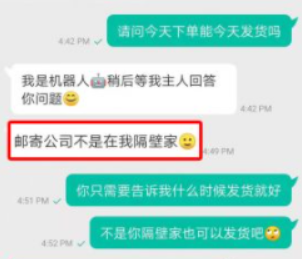 Annoyed by his reply, the buyer then retorts by telling the seller to simply tell him whether his order could be sent out and remarked that he could still deliver his parcel even if he didn't live near a courier service office.
This ultimately turned out to be the straw that broke the camel's back as the seller angrily responds:
That's why it can't be shipped out today! We are short on stock and I need to work too! [It will be shipped] either tomorrow or the day after!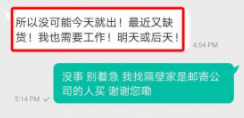 Perhaps amused by his outburst, the customer sarcastically replies, "Not an issue, don't panic. I will buy from a seller whose house is next to a courier service office. Thank you."
---
---
The post later went viral and drew dividing opinions from netizens, who were torn between defending the seller and customer.
Netizens who supported the seller opined that the customer was being unreasonable by making such a request when it's near to closing hours and added that such customers were the most annoying to deal with.
On the other hand, some felt that the seller was unprofessional in handling the situation and should have explained to the customer his difficulty in fulfilling the request in a polite manner.
What do you think? Was the seller or customer in the wrong? Let us know in the comments!
Cover image via Alicia Tan.