Driving on the road can inevitably lead to truly frustrating experiences caused by inconsiderate drivers, who engage in behavior that not only inconveniences but sometimes endangers others too.
A Toyota driver in KL recently earned the ire of netizens after he was spotted stopping his car at a junction so that his passenger could go to a McDonald's outlet nearby.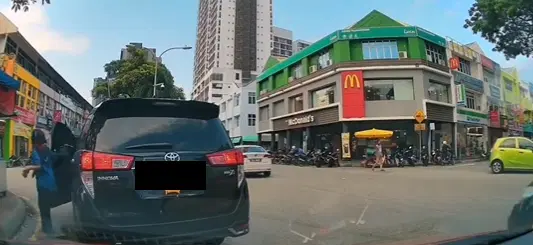 Stops car at junction in KL
In a 45-second dashcam footage posted on Twitter, it showed a black Toyota making a left turn before stopping at the junction.
After pulling over, a woman in blue exits the car and heads towards a McDonald's outlet located across the road.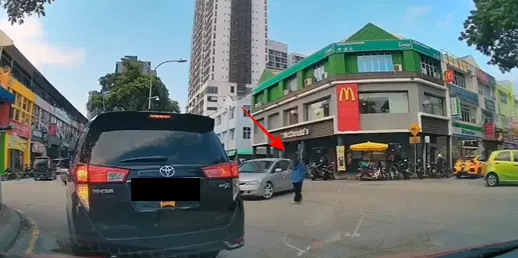 Instead of moving forward to find a better place to stop, the driver simply turned on the signal light and refused to budge.
This inevitably left the dashcam owner frustrated and he was heard yelling at the Toyota driver as he drove past:
You can't park here! Move forward lah!
Watch the clip here:
Kepala otak dia parking macam tu nak pergi mekdi. Menyirap tengok bini dia keluar tanpa rasa bersalah tengok kereta kat belakang. Sial la INNOVA QM1708K pic.twitter.com/YMcJEkkMKz

— ISU SEMASA VIRAL (@isusemasaviral) March 21, 2023
'Nothing new'
The clip has since garnered over 250,000 views and 3,000 retweets at the time of writing, where netizens were incensed by the driver's selfishness.
Some slammed the driver for stopping at the junction and said they would have honked the Toyota to make him move.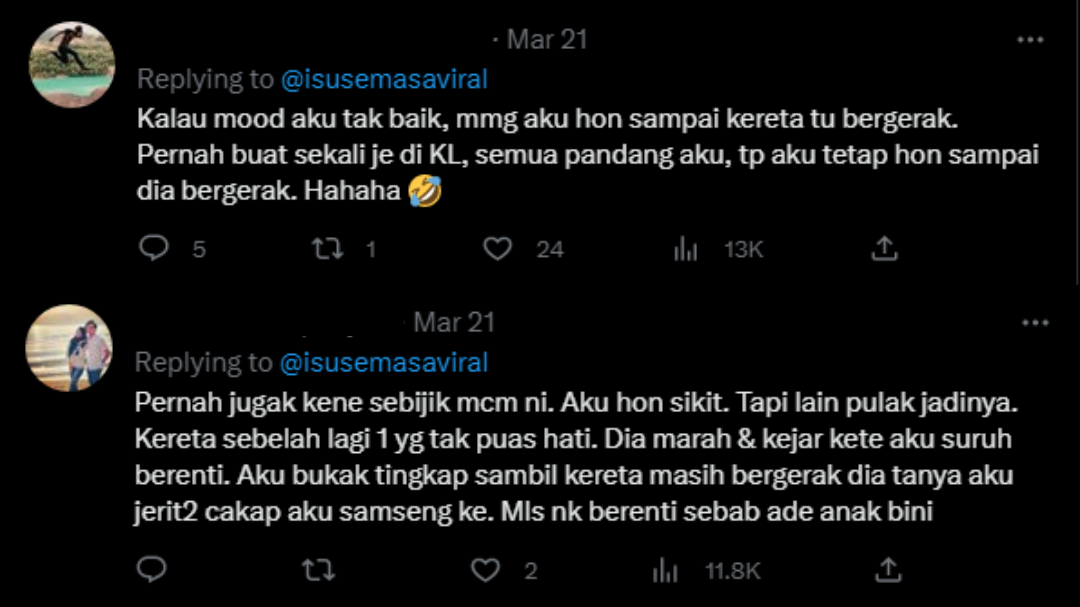 Many opined that Malaysian drivers are unethical and lack road courtesy in general.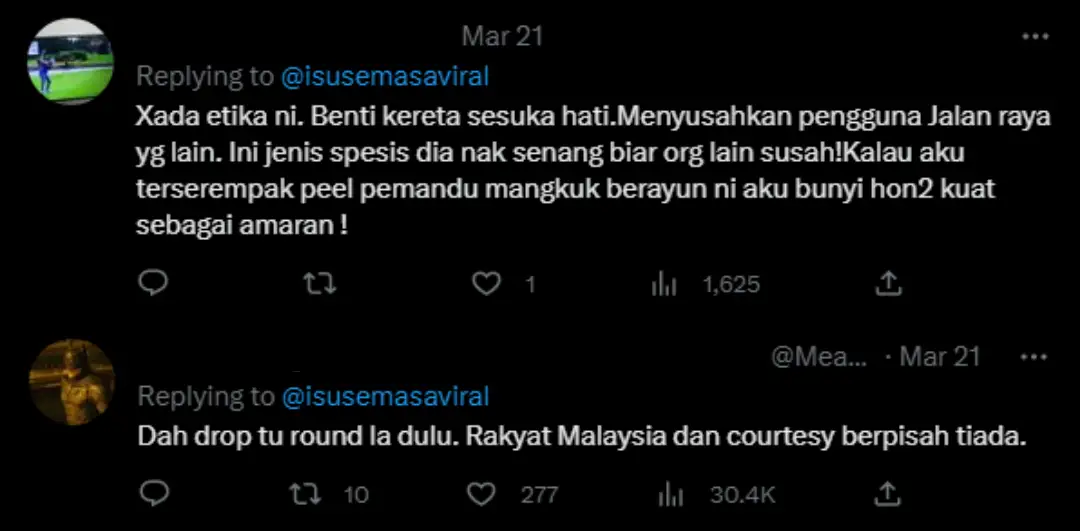 On the other hand, some were unfazed by this behaviour, claiming that it was normal in Desa Pandan and that they are used to it by now.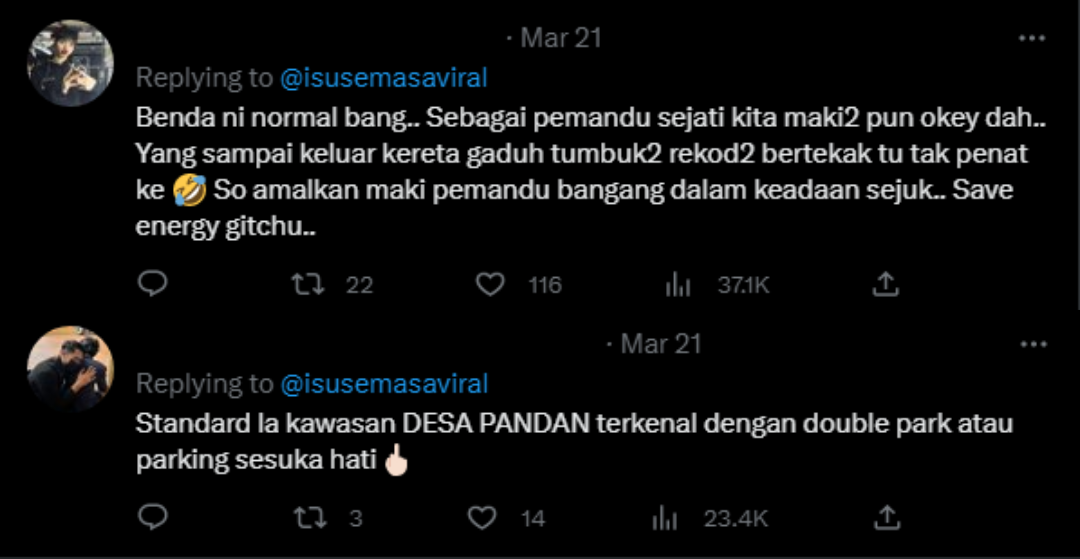 Would you have tolerated this behaviour? Or would you have honked until the driver moved?
READ ALSO:
---
---