Following the Ministry of Finance's (MOF) announcement that Malaysians can now withdraw up to RM10,000 from their EPF funds, many have grabbed the chance to use the money to pay off mounting debts, make an investment, or prepare for the upcoming Raya celebrations.
This man from Sabah named Amran X Aminudin however, decided to gift his mother his entire EPF withdrawal instead of spending it on something else.
'You need it more than I do'
In a now-viral Facebook post, Amran wrote that his mother was initially unhappy with his actions, questioning why he didn't want to let the money remain in his EPF account.
It's alright, mom. If we were to wait until I retire, I'm not even sure if you or I will go first.
He then revealed that he was fearful of the possibility of not be able to take care of his mother and felt that she needed the money to treat her ongoing illnesses.
I can see that from your medications, you're hiding your pain and I'm afraid I cannot make you happy. That's why I think my devotion toward you is still not enough.
The devoted son also reassured his mother that he will continue to work hard and that saving for his retirement wouldn't be a problem.
In return, he asked his mother to pray for his future so that he may be blessed enough to share his good fortune with his family and other people.
Amran's display of filial piety has since touched many netizens, who praised him for showing love towards his mother in such a selfless manner.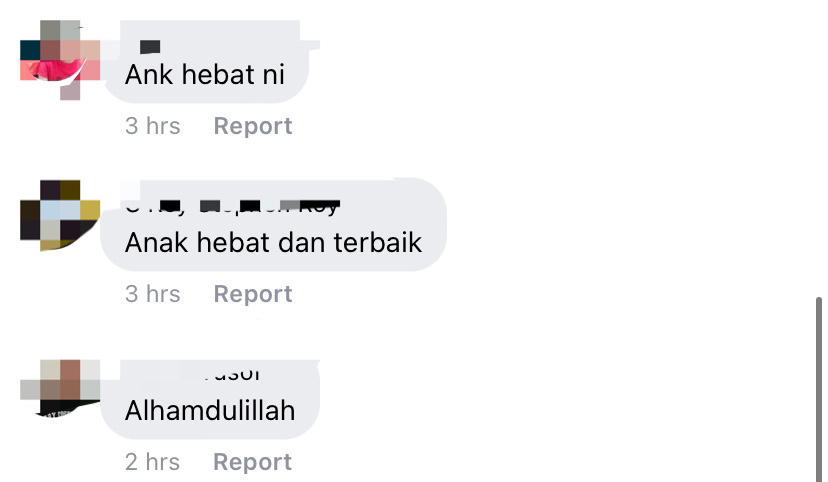 Read the original post here:
When was the last time you told your parents you love them? Remember, even the simplest gesture can go a long way!