Prawns are often seen as a luxury item in many seafood meals, but a Malaysian man was taken aback when he had to part with RM89.80 for a mamak meal, in which two prawns cost a staggering RM40.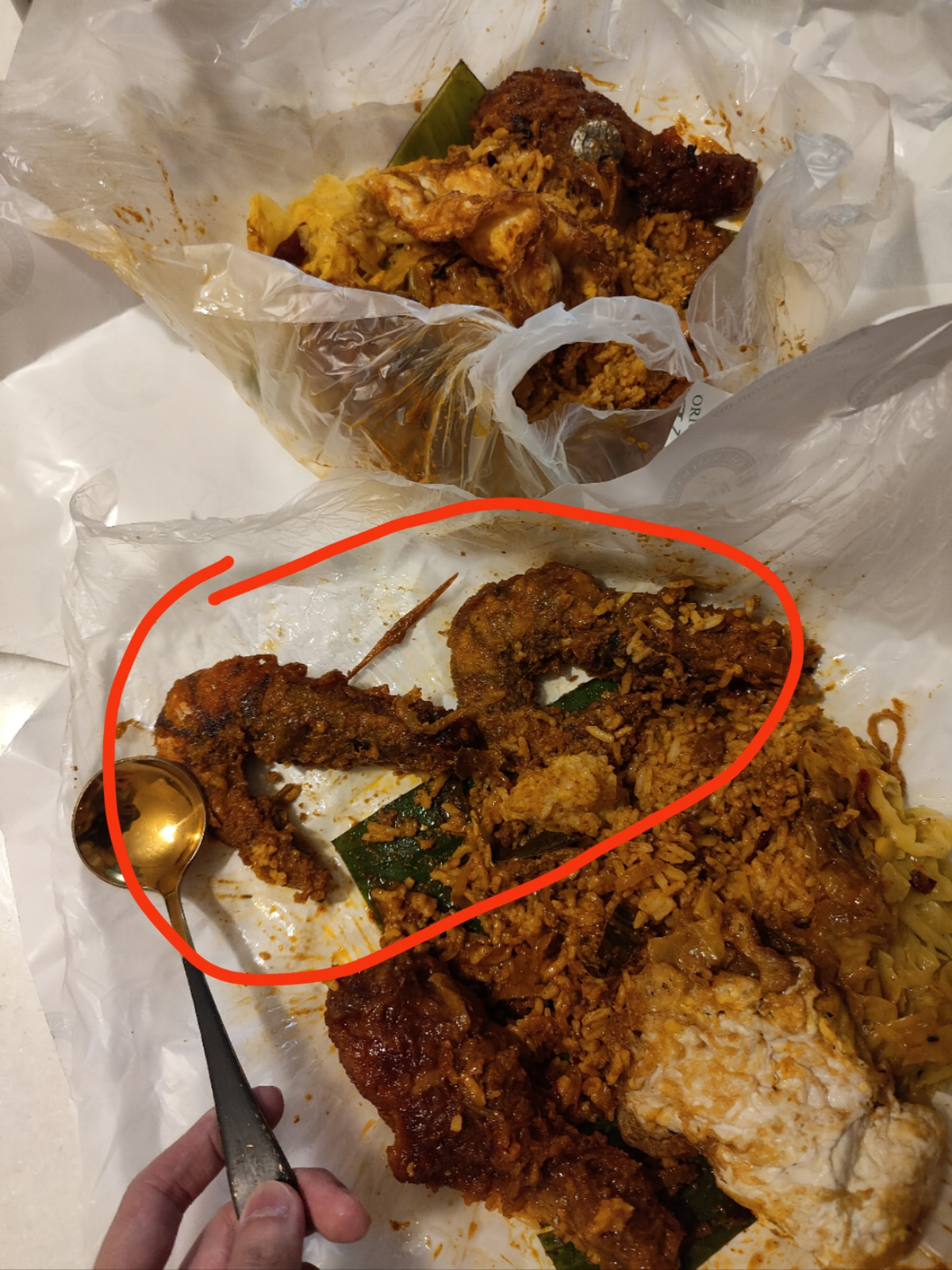 He enjoyed what he thought would be a regular meal at a popular mamak restaurant in PJ – two servings of rice with accompaniments of cabbage, a fried egg, fried chicken, fried squid, and the infamous two prawns.
Upon receiving the bill, however, he found that each prawn was priced at RM20.
Sharing his bewildering experience on the Facebook group KL吹水站, he commented, "These are mamak restaurant prices, not some upscale restaurant's."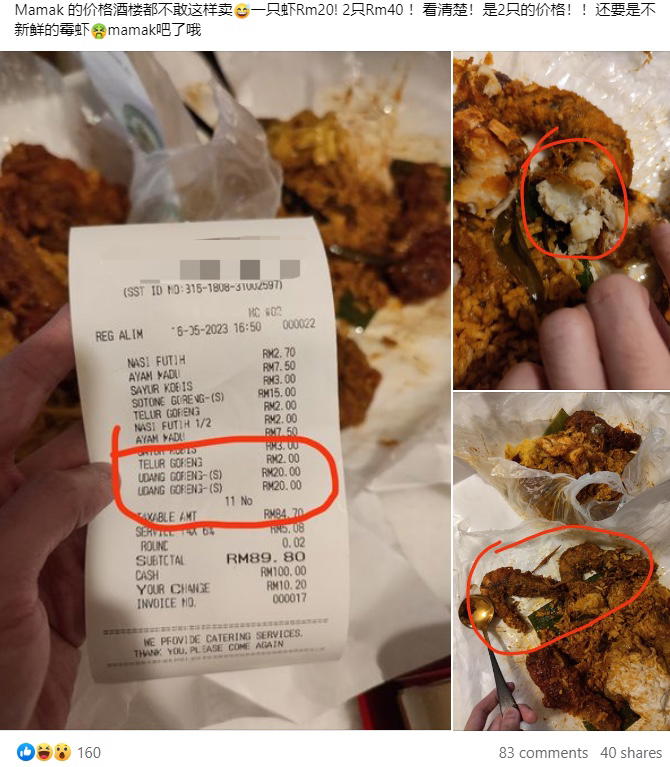 He further observed that with RM40, one could likely order a whole plate of prawns elsewhere.
Less than fresh and pricey
The man, who chose to remain anonymous, mentioned that this wasn't his first visit to this particular restaurant, according to World Of Buzz.
However, it was his first encounter with the seafood pricing there. He was so taken aback by the cost that he lodged an official complaint.
The situation was further compounded by the fact that the prawns, according to him, were not fresh. The manager, on hearing this, did refund the amount for the prawns, but the experience left a sour taste nonetheless.
In a similar seafood pricing saga, a hawker in Cheras recently went viral for charging RM40 for fried rice for 6 prawns at Cheras.
Given the size of the prawns shown in the accompanying image, do you think it's a reasonable charge at a mamak restaurant? Or is this another case of 'prawn price inflation'?
---
---