Although the taste and cost of an English breakfast typically don't vary much, a Penang-based restaurant recently attracted attention online due to the price of an English breakfast.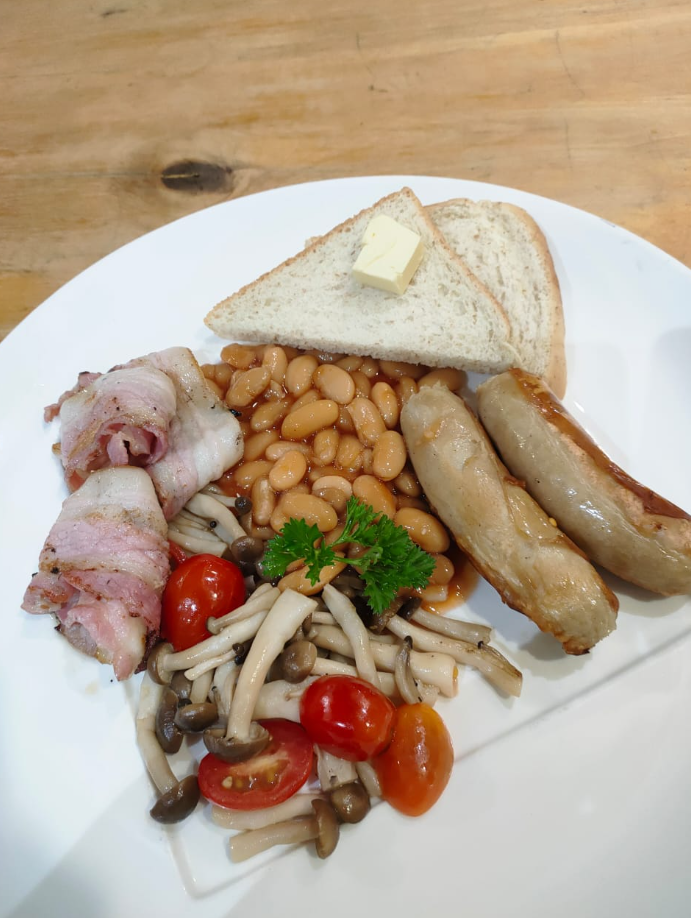 A user on a public Facebook group posted a receipt of their meal, an English Breakfast costing RM42, and with taxes, the total sum was RM48.70.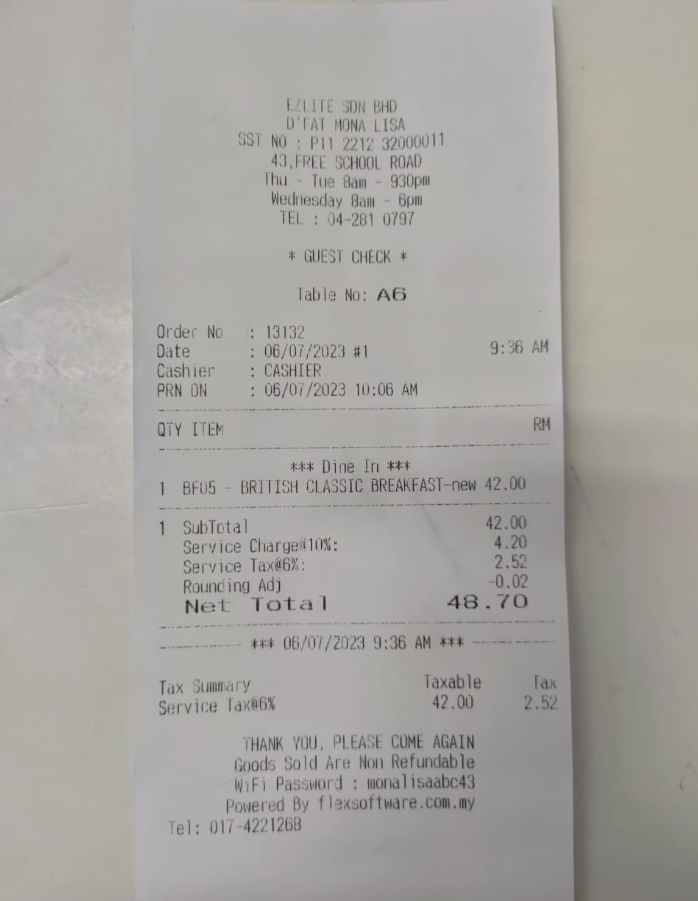 The user didn't express any dissatisfaction about the food or its cost, but rather sought the opinions of other group members regarding the price.
English Breakfast for RM48.70
The English Breakfast in question includes two pork sausages, three bacon strips, toast with butter, beans, cherry tomatoes, and shimeji mushrooms.
Most netizens condemned the actions of the user saying he should have look at the prices in the menu before ordering the food.



Restaurant manager clarifies
In an interview with China Press, the restaurant manager said that all the meal prices are clearly listed on the menu, along with the ingredient details.
He expressed surprise over this heated discussion, insisting that the customer should have known the price before ordering.
He further noted that the price includes unlimited tea or coffee every day until 11:30 am.
In addition, patrons who dine between 8 and 9 am are entitled to a 20% early bird discount.
Do you guys think that the prices are reasonable ?