KUANTAN – As the #BenderaPutih movement continues to gain momentum, more and more white flags have been hoisted across the country as desperate families cry out for financial assistance from the public.
However, a resident in Bukit Setongkol, Kuantan claimed that several police officers paid a visit to the area and demanded them to remove the white flags or face a compound of RM50,000, reported China Press.
"The officers told us to remove the flags immediately or they would issue an RM50,000 fine," said Ana.
According to Ana, there are currently 13 Malay and Indian families residing in the area and some were forced to close their business due to the Full Movement Control Order (FMCO).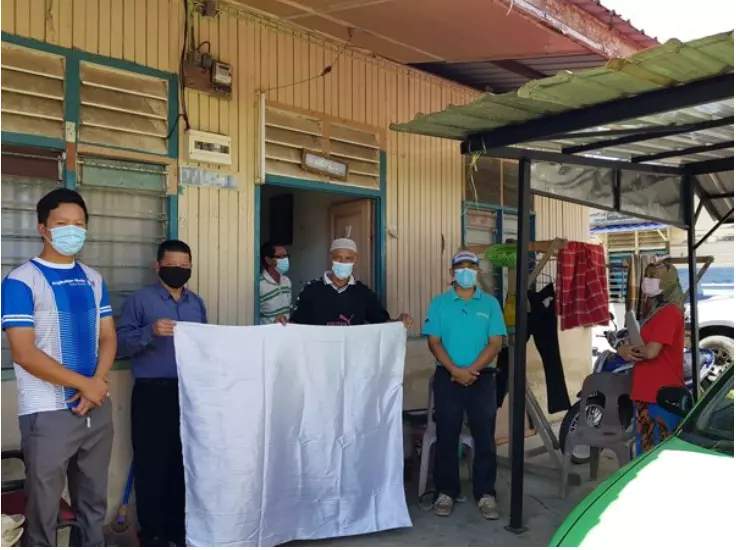 After they heard about the #BenderaPutih campaign, they decided to join in by hanging white cloths at an intersection and in front of their homes on Tuesday (June 30).
This attracted the attention of kind Malaysians and charity groups, who immediately came to their aid and provided daily necessities. Unfortunately, it also caught the ears of the police as well.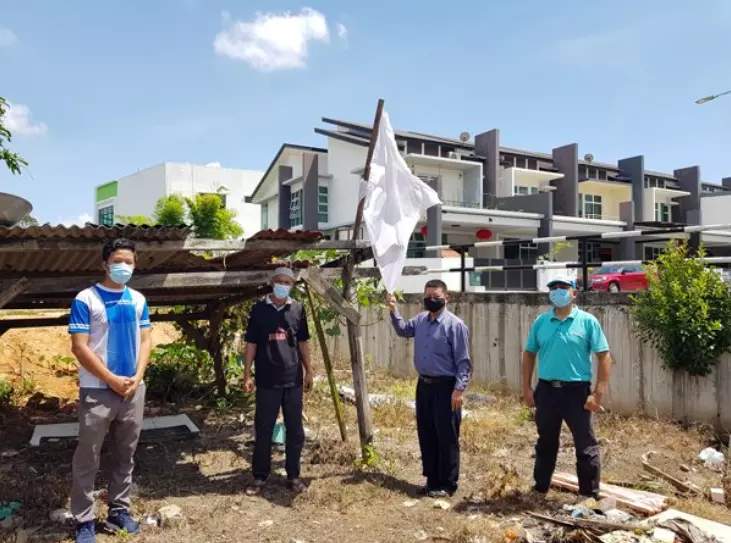 The next day, three officers turned up at the village and warned them of a hefty fine if they refused to remove the white cloths or publicised it on social media.
"This incident has left us very disappointed and helpless," she said.
"Even if we skip out on our meals, we still need to pay RM500 in monthly rental fees. We've also been slowly choked by the overwhelming pressures of life."
Ana added that the residential area was usually unnoticed by many, thus making it rare for the villagers to receive financial aid. As such, they decided to hang white cloths as a last resort.
In response to the allegation, Terumtum State Assemblyman Sim Chon Siang demanded an answer from Kuantan District Police Chief ACP Mohamad Noor Yusof Ali, but has yet to receive a reply at the time of writing.
"What laws were broken by the residents to deserve this? Where is the justice?"
He also urged the public to notify the community center at 014-2290073 to assist in sending food assistance to the residents in need.
---
---

Sources: Cover image via China Press
Editor: Raymond Chen
Proofreader: Sarah Yeoh
---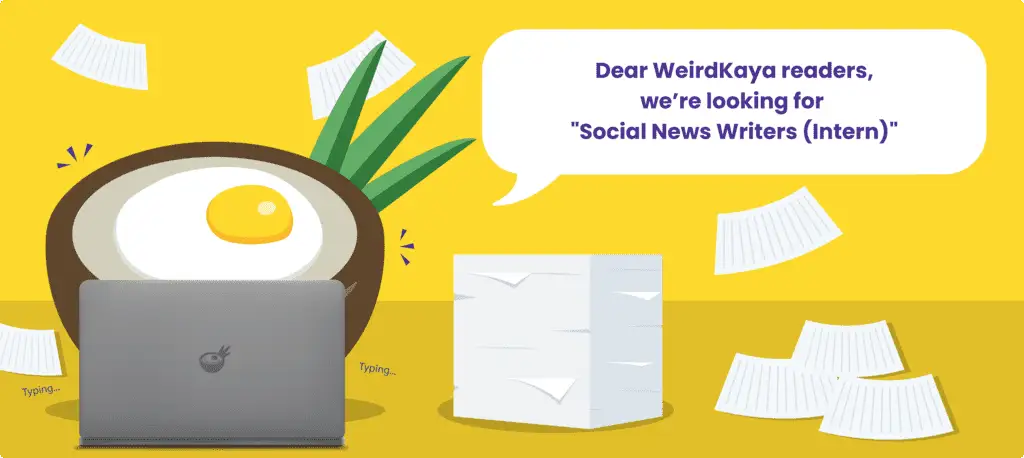 ---