JOHOR BAHRU – In a hilarious twist to the age-old 'dress code' saga, a young lady used her wit (and her car seat cushion) to adhere to a police station's strict clothing requirement.
Sharing her experience on Facebook, she revealed that her dress was deemed too short for the police station's standards, so she had to think on her feet.
With a dash of creativity and some quick thinking, she wrapped a car seat cushion around her legs and held it in place with a jacket.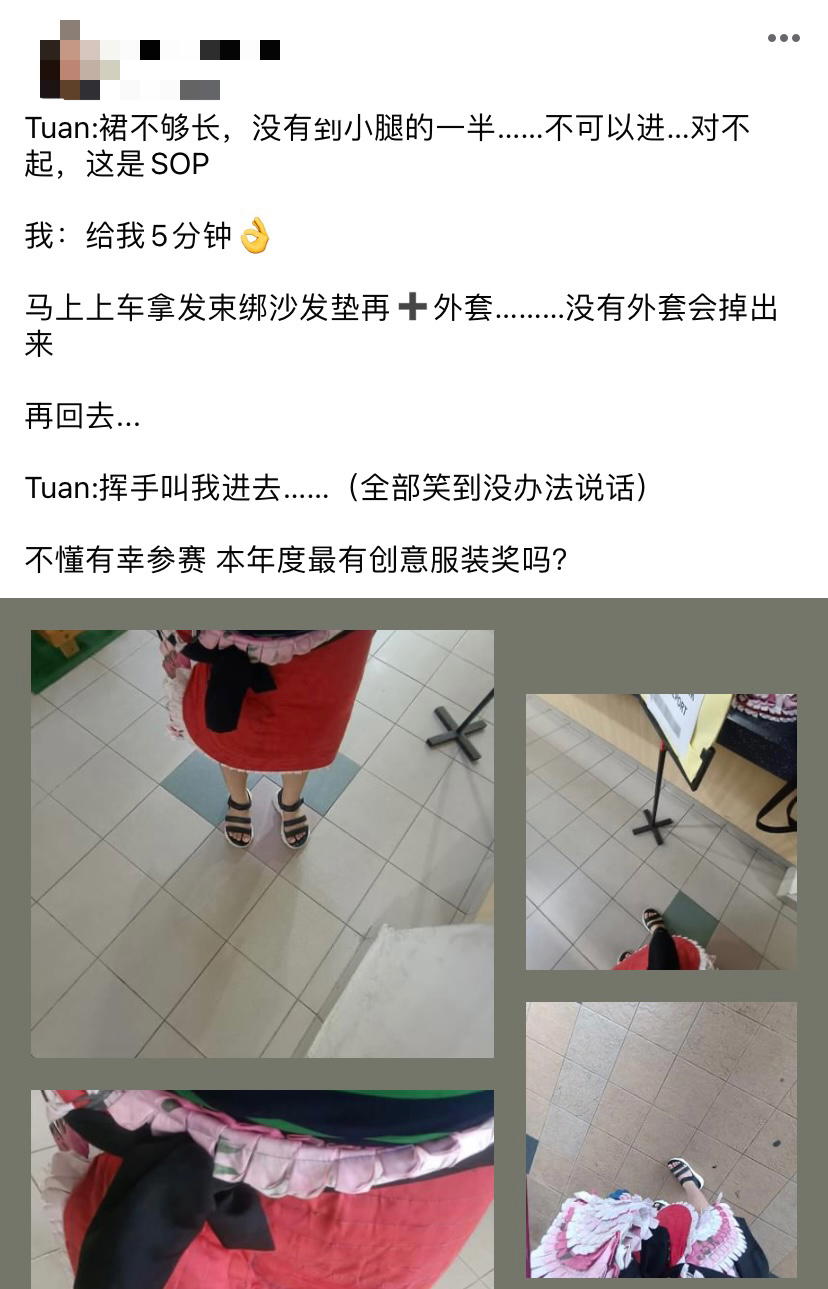 "Most Creative Outfit of the Year" award?
The result? A makeshift 'skirt' that brought laughter to the officers and got her a thumbs up to proceed.
One of the officers signaled her to come in, with many in the vicinity bursting into laughter.
She cheekily wondered if her inventive 'skirt' would qualify for the "Most Creative Outfit of the Year" award.
"There's no sarung here to borrow. Those fortunate enough to have borrowed before, count your blessings. I almost went home to change," she joked.
Woman said she was aware of the SOP
WeirdKaya caught up with the clever lady who took a unique approach to meeting a police station's dress code. She shared her experience and the events leading up to it.
Speaking to WeirdKaya, the woman revealed, "Actually, I was at a police station in Perak. I hadn't realized the skirt needed to be that long."
"After a car accident post-blood donation, I visited the police twice: once alone and then with the other driver. My long pants were wet from the rain. I needed the police report today to avoid delays, as I'm returning to JB soon."
However, she clarified, "I was aware that I needed to wear a long skirt out of respect. The skirt I wore was beyond my knees. I just didn't realize it had to be halfway down my calf. Some friends told me it should actually reach the ankles. Malaysia is a diverse country, and mutual respect is important."
She concluded, "Since it was nearing the officers' lunchtime and it was raining heavily, I didn't want to make a wasted trip or head back home to change. That's why I came up with this idea on the spot."
Netizens commend her bravery for wearing it publicly.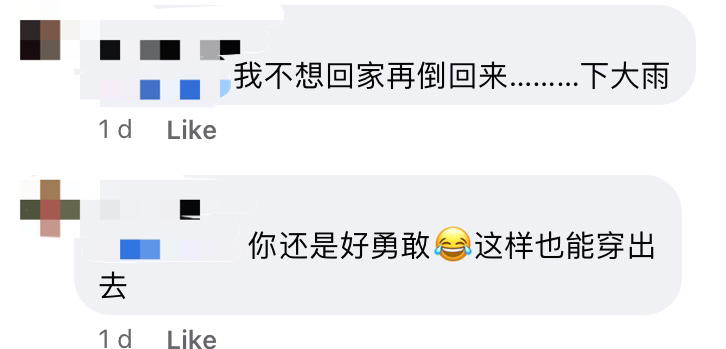 Responding to netizens who praised her wit and asked for a full-body picture of her innovative attire, she playfully shared one, while jestingly expressing her concern, "I'm worried this might scare some and make it harder for me to find a boyfriend."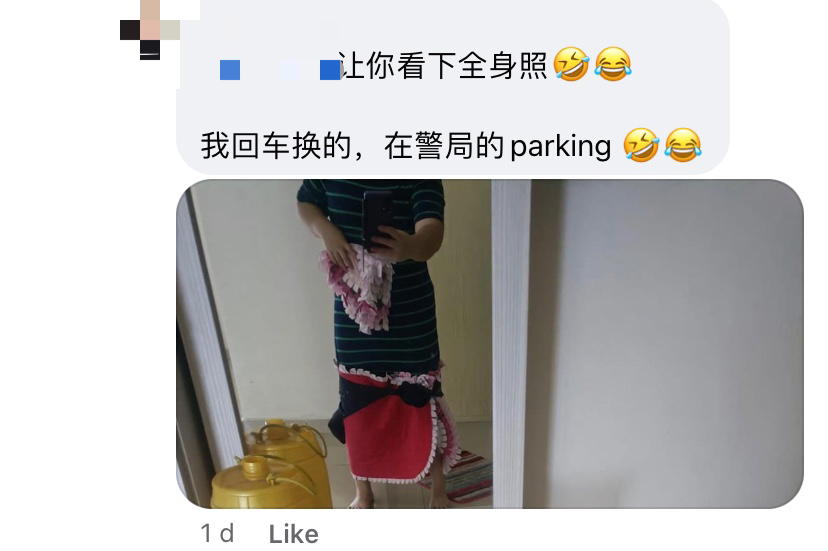 ---
---