A shocking incident recently took place at a Caltex gas station in Damansara, where a car suddenly lost control and crashed into a parked SUV while refuelling.
In a video uploaded to Tiktok by a victim of the incident, a red Proton Saga can be seen losing control and ramming into a parked SUV at a gas station, before careening into a nearby ditch.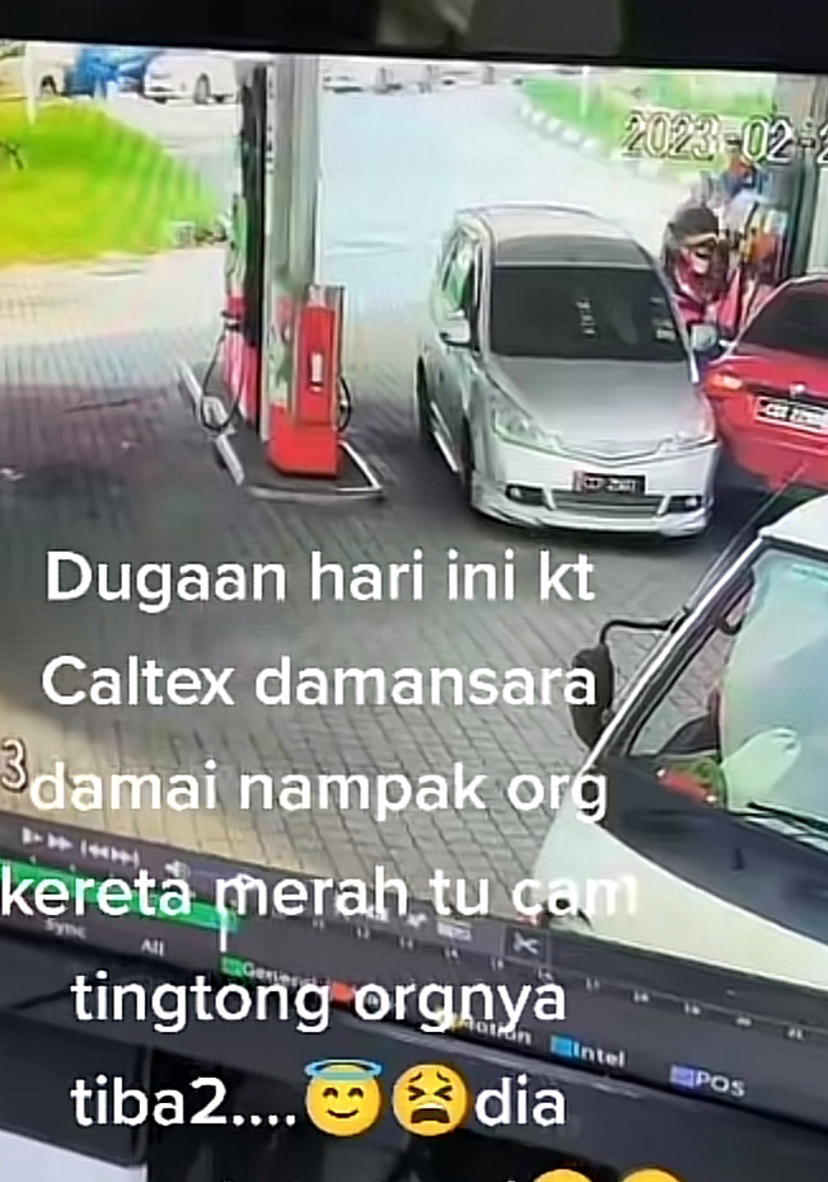 According to the video, the Proton Saga was in the process of filling up its tank at the gas station when it suddenly lost control and reversed into a pillar, before crashing into the parked SUV next to it.
The impact caused significant damage to both vehicles, leaving them unable to move.
The driver was caught on camera attempting to flee the scene, but was unable to do so as the car had fallen into the ditch and could not move.
Thankfully, no one was injured in the incident, and a nearby motorcyclist managed to avoid being hit by the out-of-control car.
The victim later reported the incident to a nearby police station.
Poor driving skills or car problems?
The victim of the incident, who is of Malay ethnicity, uploaded the video to Tiktok, and it has since gone viral, with many Malaysians commenting on the incident and expressing their opinions on what caused the accident.
The incident, which happened on an unknown date, has sparked a debate online about whether it was due to poor driving skills or a malfunction in the car's control system.
The incident has sparked concern among Malaysians about the safety of drivers and the importance of proper car maintenance and driving skills.
Watch the full video here:
---
---