KUALA LUMPUR, 7 July 2023 – MOVON, an innovator in infant and toddler transportation solutions, proudly unveils a suite of products designed to simplify parents' lives. The lineup includes the TravelMate, the slimmest baby stroller in its category; the StrollMate, a convenient reversible baby stroller; and the MoveMate, a versatile 360-degree rotating car seat.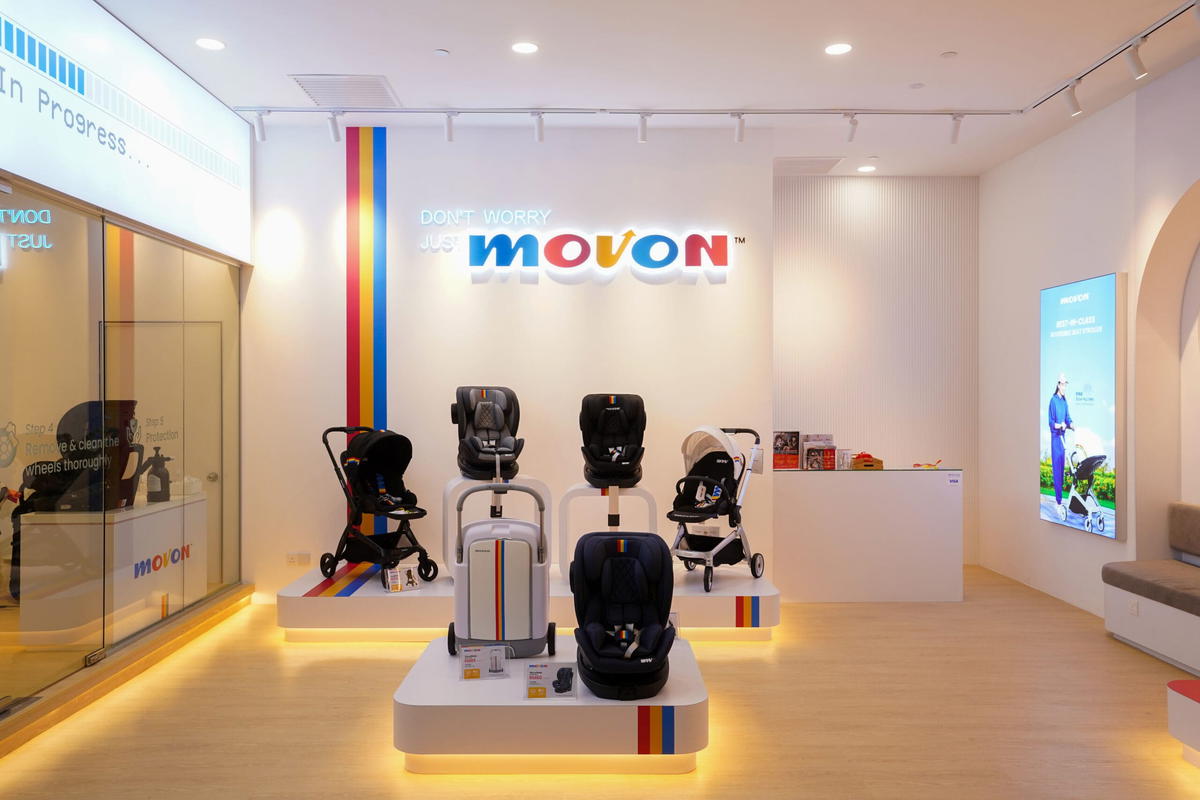 To make these premium baby equipments even more accessible, MOVON has launched innovative rental plans, empowering parents with greater financial flexibility. Additionally, in a move that further exemplifies its commitment to the needs and lifestyles of parents, MOVON has partnered with the respected newscaster, TV host, and celebrity mother Siow Hui Mei (萧慧敏).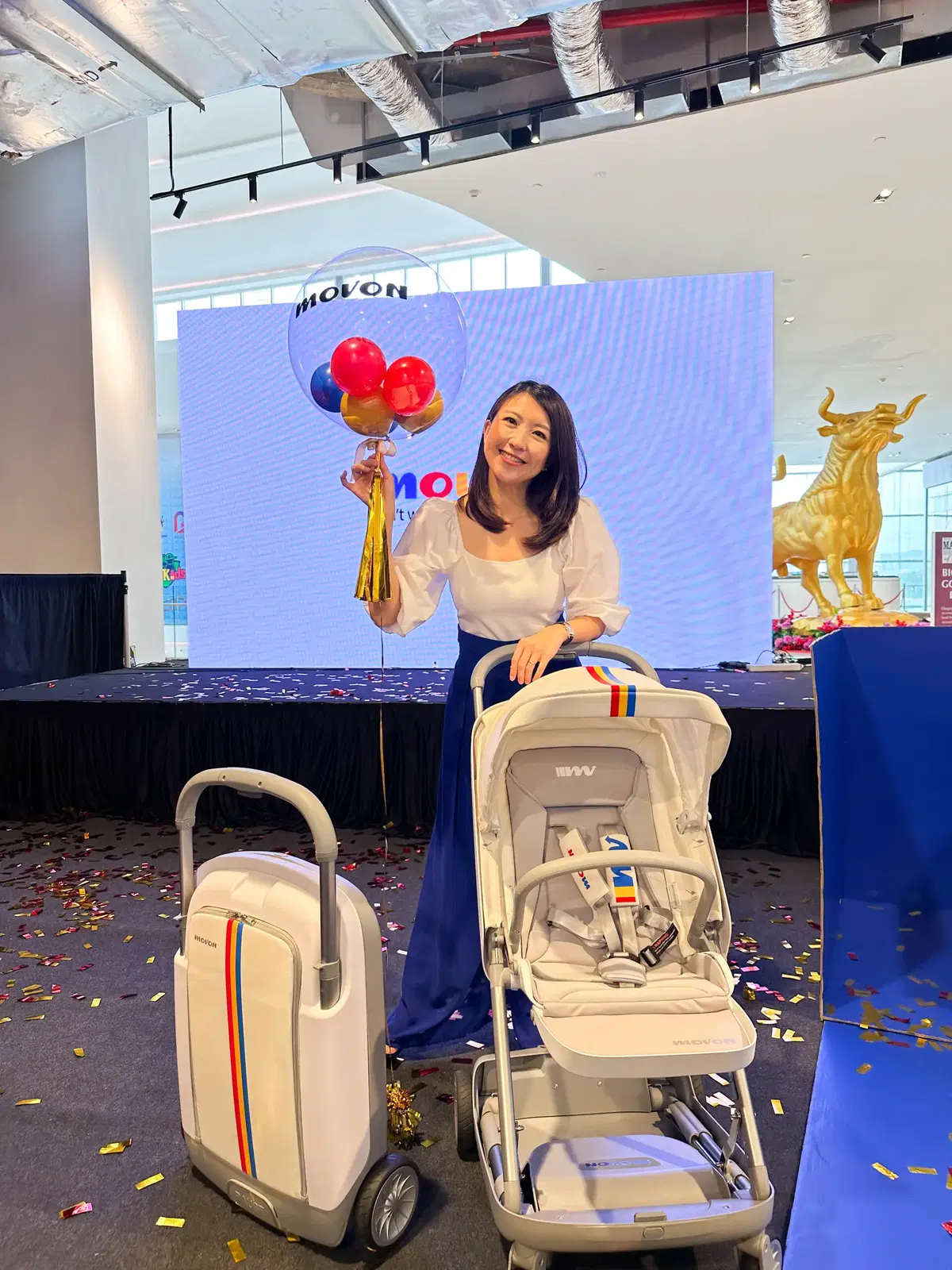 In line with these developments, MOVON also proudly announced the opening of its gallery and premier care centre at Pavilion Bukit Jalil, setting a new standard in customer experience and convenience.
"At MOVON, our mission extends beyond offering exceptional products; we aim to provide unforgettable experiences for our valued customers," said WH Mak (Mak Wai Hoong), CEO of MOVON. "The notion of baby equipment-as-a-service is an innovative rental-based approach, allowing parents access to top-tier safety, comfort, and convenience for their beloved little ones."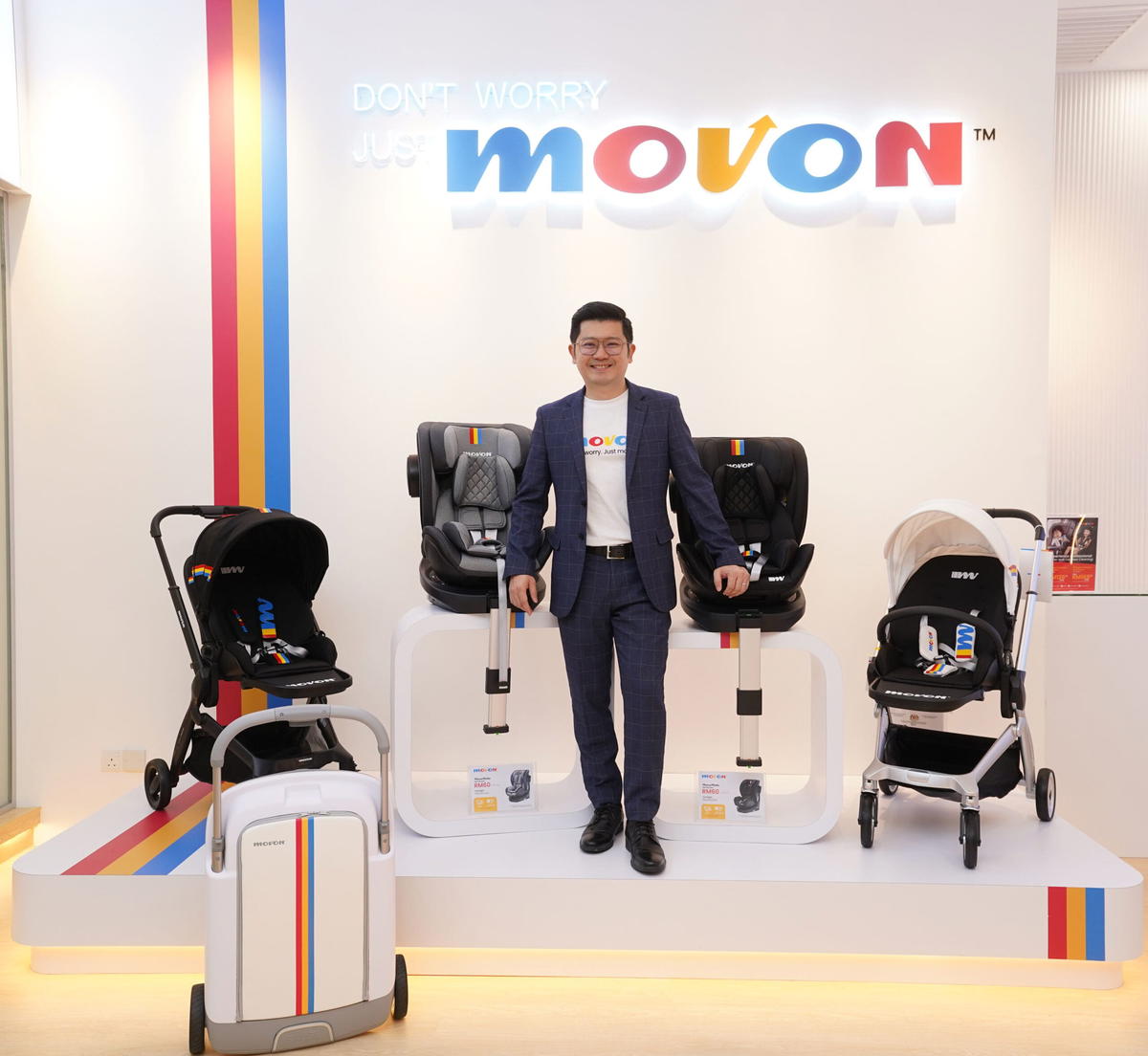 The launch spotlighted the MOVON TravelMate, Malaysia's first foldable baby stroller integrated into a folding suitcase. This innovative stroller delivers an unprecedented blend of functionality and convenience. Its protective hard shell ensures the baby seat remains clean and free from contact with bacteria. Unlike other strollers, the MOVON TravelMate, when folded, guards the cushion against dirt. Its slim profile of 19cm thickness also makes storage at home or in the vehicle effortless.
Second in MOVON's product lineup is the StrollMate. Equipped with four adjustable reclining positions varying from sitting to lying angles, the StrollMate caters to babies aged 0-36 months. Its innovative design and considerate features exceed expectations, delivering an enjoyable experience for parents and babies.
Rounding out the MOVON series is the MoveMate. This top-tier car seat facilitates a smooth transition from a baby car seat to a child car seat, comfortably accommodating children from infancy up to 12 years old. Its versatility and adaptability render it the perfect selection for growing families. The MoveMate's easy 360° rotation feature allows for effortless switching between rearward and front-facing positions. Parents can conveniently pivot the seat toward the open car door, simplifying the process of securing their child and ensuring a hassle-free experience.
MOVON's full range of baby strollers and children's car seats are offered with a rental plan that includes scheduled maintenance, cleaning, repair, and protection using organic, kid-friendly ingredients. These services are also designed to complement other stroller and car seat brands in addition to MOVON products.
"I am truly privileged to represent MOVON," said Ms Siow Hui Mei, the brand ambassador for MOVON. "The lineup of baby strollers and children's car seats has won my heart with its unwavering commitment to safety, comfort, and adaptability. Furthermore, the rental plan with scheduled services is an ideal solution for busy parents, ensuring our peace of mind with optimal performance, stringent hygiene standards, and longevity."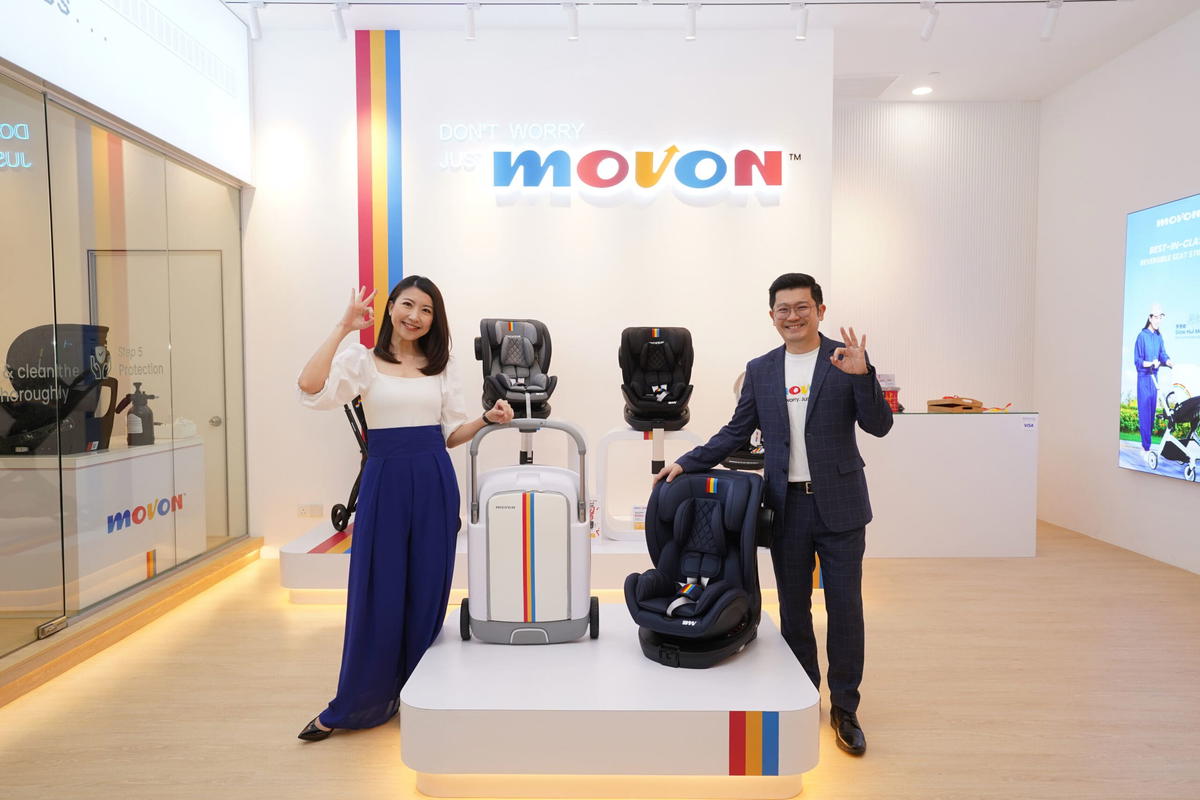 To celebrate the debut of the new MOVON series, the brand has announced an exclusive promotion for parents. From July 7th to 9th, 2023, customers can purchase the MoveMate car seat at a remarkably discounted price of RM777, down from its original price of RM2,000, while stock lasts. In addition, MOVON is offering every in-store customer a chance to participate in a lucky draw, with potential prizes including a free cleaning service valued at RM80 or a stylish nursery bag.
For more information about MOVON and its innovative series of infant and toddler transportation solutions, please visit www.movon.com.my