KUALA LUMPUR – We all understand the importance of looking presentable while on the job, but maybe don't do it during a pandemic?
A video of a PPV staff glossing up while performing her duties at the Bukit Jalil Stadium vaccination centre (PPV) had many tongues wagging online.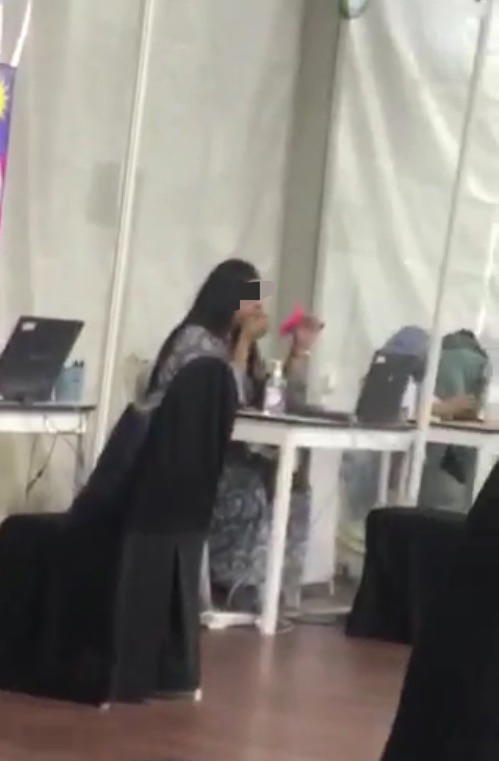 In the 10-second video, the woman was filmed applying lipstick while chatting with another staff member without a mask at the registration counter.
There were also more than 20 people on site waiting to fill up the forms.
The netizen who filmed the incident expressed her displeasure over the woman's negligence.
There are news reporting about infected patients showing up (to the PPV). But even the staff themselves behave like this.
Where's the so-called 'Lindung Diri Lindung Semua'?
She also mentioned that the incident happened on Tuesday (July 20).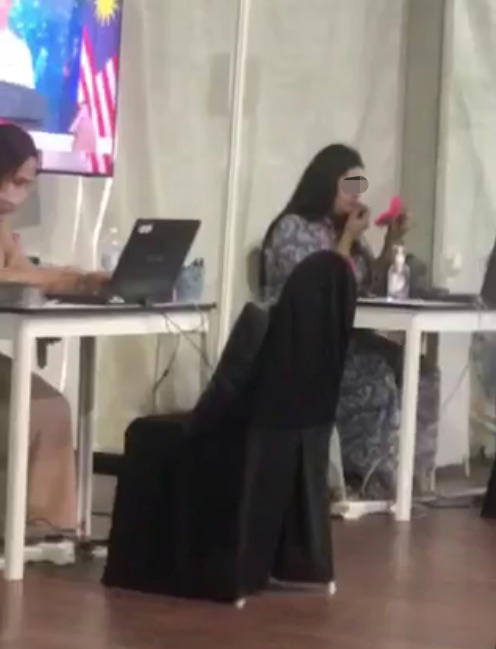 Her post has since sparked a flurry of concern and outrage among social media users.
One wrote that the staff's action had potentially placed the entire PPV at risk of infection, while another said that he had gone to the PPV and is concerned about possibly getting infected.
WeirdKaya has attempted to contact The Special Committee On COVID-19 Vaccine Supply (JKJAV) for comments but has yet to receive a response at press time.
You can watch the full video here.
Cover Images from Facebook
Editor: Raymond Chen
Proofreader: Sarah Yeoh