PUTRAJAYA: After a storm of fierce debates between religious and secular parties over the vaccine's safety, it is finally coming to Malaysia. Today, Prime Minister Muhyiddin Yassin announced that the Pfizer vaccine will arrive on February 21st, kickstarting the national vaccination plan slated to begin on February 26th by several phases. Muhyiddin, MPs from both opposing sides, and front-liners will be among the first batch to be vaccinated.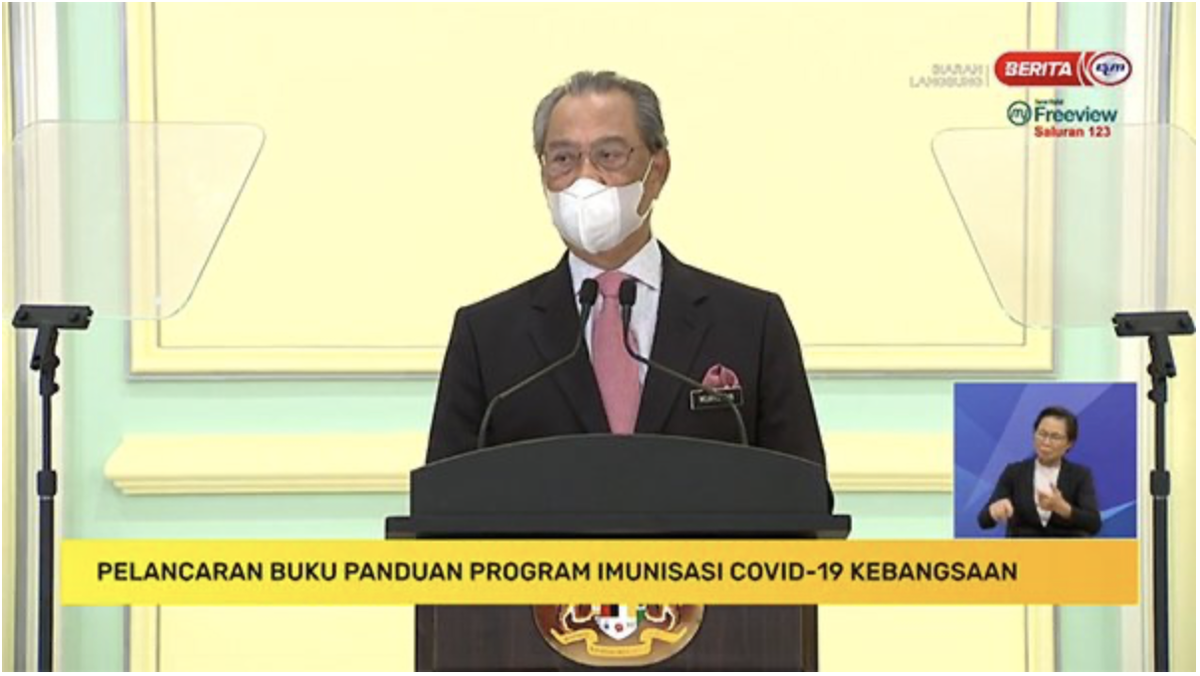 The plan will be implemented mainly in three stages, where the first batch (February 26 to April) will be for the 500,000 front-liners. The second batch (April to August) are for high-risk individuals such as those aged 60 and above, handicapped, and suffer from preexisting conditions while the final batch (May to February 2022) will be for adults aged 18 and above.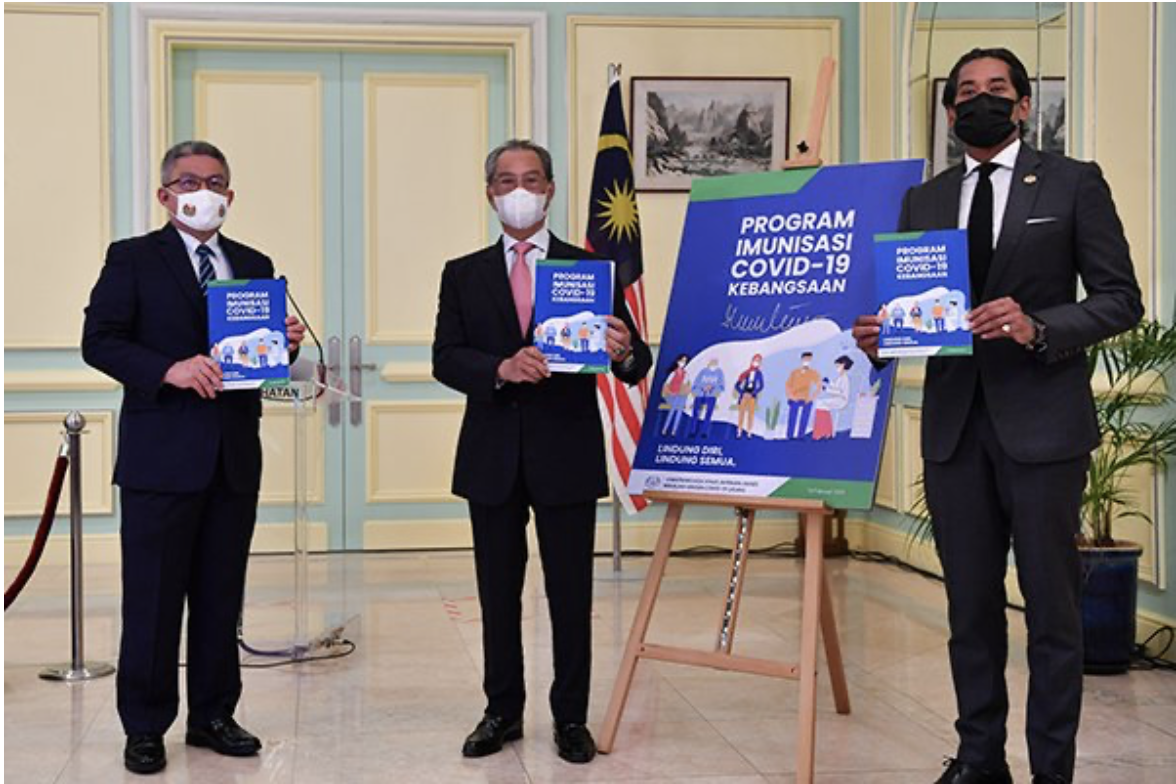 During the launching ceremony of the National Covid-19 Immunisation Programme, Muhyiddin urged citizens to register without delay as receiving the vaccine is the best way to protect themselves and their family. This will help to achieve herd immunity, cut off the chain of infection, and contain the pandemic.
"In these guidelines, we have included a detailed explanation of the policies of the immunisation programme. It is not just a reference for the policy makers only, but also a manual for the public. This is a real-time act, as vaccines are arriving in Malaysia shortly."
---

---
Together with Health Minister Dr Adham Baba and Science, Technology and Innovation Ministry (Mosti) Minister Khairy Jamaluddin, Muhiyiddin also launched the programme's official website www.vaksincovid.gov.my and urged everyone to download the manual and stay tuned for further updates.
He also explained that the Covid-19 Vaccine Supply Access Guarantee Special Committee (JKJAV) had justified the reason for MPs to be included in the first batch as they are closely connected to the grassroots.
Reopening economic sectors
Muhyiddin assured that if the vaccination plan goes well and everyone has been vaccinated, all economic sectors will be reopened including tourism, which has been hit hard by the pandemic.
"We will be able to visit each other, carry out sporting activities, but it will be under the new norm. This is why I have been saying the Covid-19 vaccine is our hope of overcoming the pandemic. One thing for sure is that the national vaccination plan starting at the end of February will be the start of a new chapter."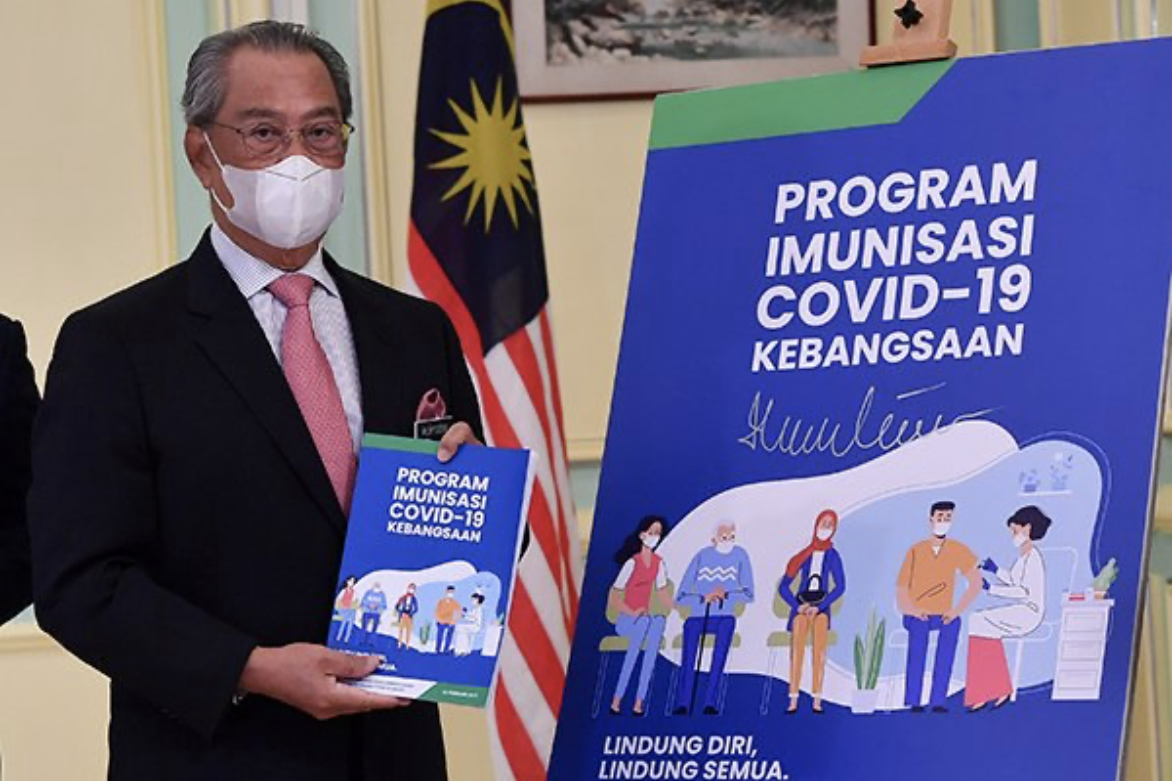 Lastly, he urged Malaysians to take the vaccination plan seriously.
"When the time comes, do not hesitate to register for the vaccination. Also, remind your relatives and friends to participate so that all of us will receive the two doses in time. We can only protect our loved ones when we are safe. "
Additional information
You can register and make an appointment for the vaccination through the:
My Sejahtera APP
JKJAV hotline
Rural areas' aid programme
JKJAV's official site
Government or private clinics and hospitals
Here are the stats for the different types of vaccines to be used in Malaysia: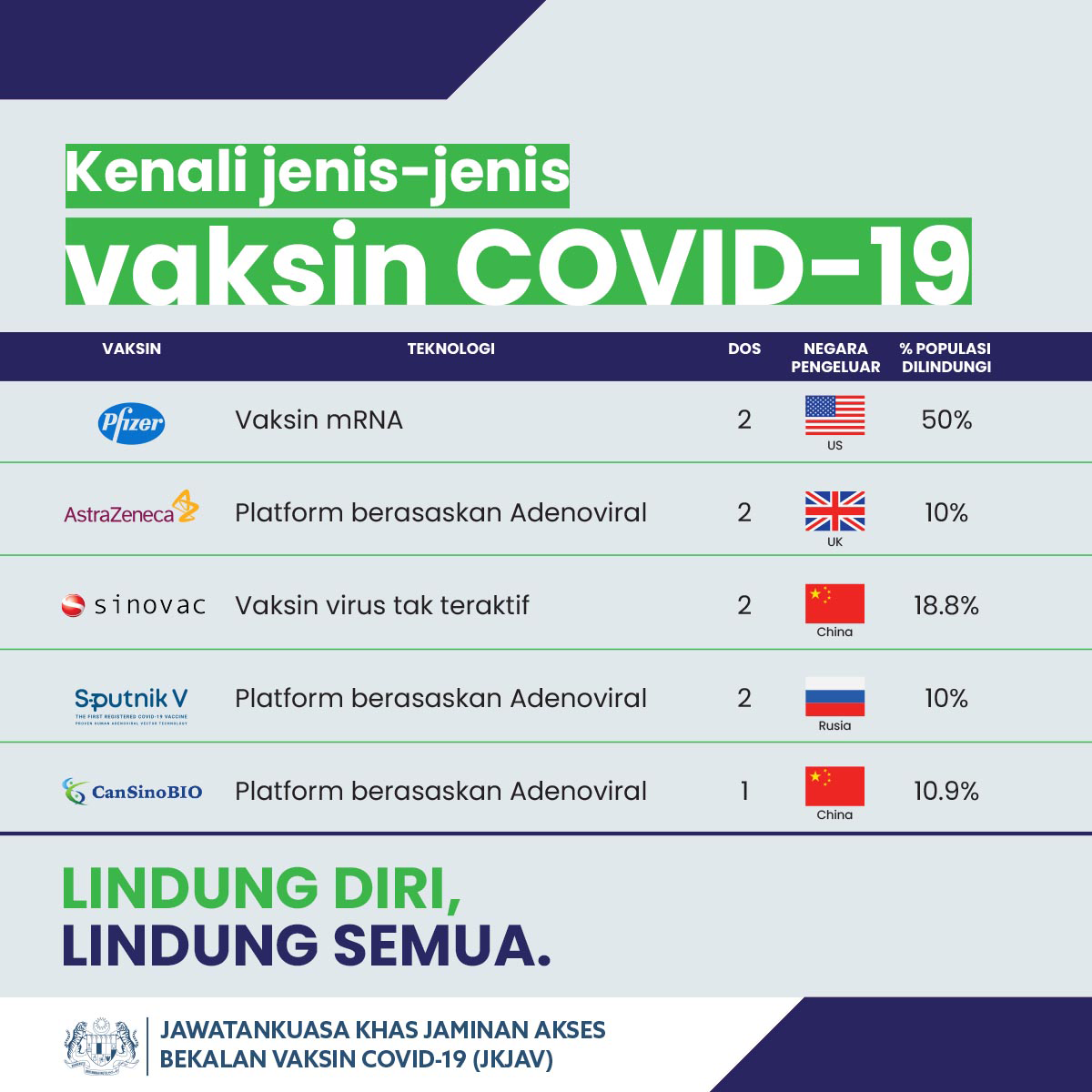 For more details, kindly visit: https://www.vaksincovid.gov.my/
#KitaJagaKita #StayAtHome
Source: JKJAV /FB, China Press
Editor: Raymond Chen
Proofreader: Sarah Yeoh