A petition titled 'We support PM TSMY to remain as PM and Save Malaysia' or 'Kami Sokong PM TSMY kekal Sebagai PM dan Selamatkan Malaysia' has garnered more than 33,000 signatures within three days.
The petition was created on Change.org, a US-based website aiming to 'empower people to create the change they want to see'.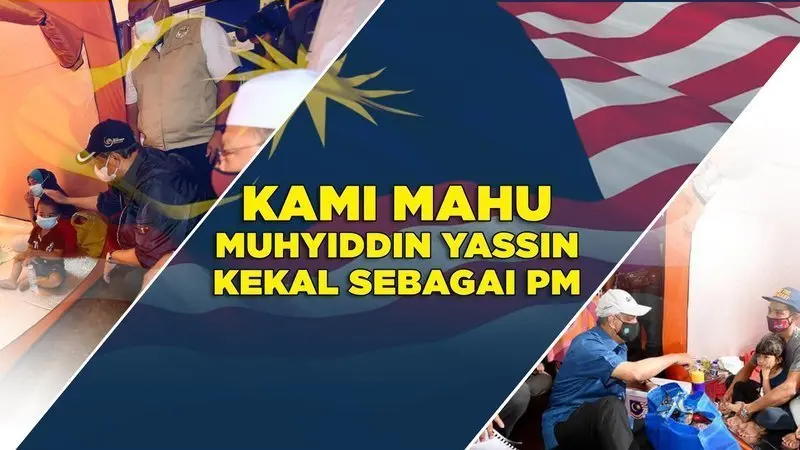 According to the Malaysian Young Nationalist Organization (PNMM), who launched the petition, they hoped that all politicians could put their rivalries aside.
We want to keep Muhyiddin Yassin as Prime Minister during this pandemic. Stop being political and quarreling with each other.
The government and all Malaysians need to focus on protecting and saving the lives of Malaysians from the Covid-19 threat."
One netizen who signed the petition said that Muhyiddin had successfully saved Malaysia from the pandemic and urged everyone to wait for the next General Election.
Another named Verus Joseph hailed him as a great leader.
I'm signing this because we need a true leader like our beloved Prime Minister."
One comment which shored the most 'likes' reads:
He is the best at the moment. PM TSMY"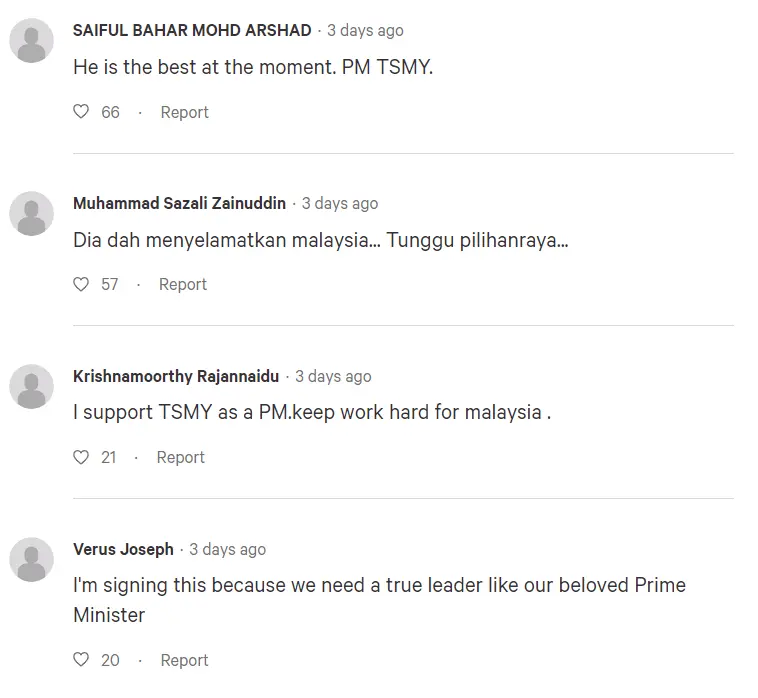 WeirdKaya has attempted to reach out to PNMM for comments but did not recieve any at press time.
On the other end of the spectrum, a petition titled 'Petition urging for YAB Tan Sri Mahiaddin to resign as Prime Minister' or 'Petisyen mendesak YAB Tan Sri Mahiaddin letak jawatan Perdana Menteri' has garnered 39k signatures so far.
What do you think? Comment below and let us know!
Cover Images via SCMP
Editor: Raymond Chen
Proofreader: Sarah Yeoh