A passenger who was filmed threatening and shouting obscenities at a Singapore Airlines (SIA) crew member on flight SQ711 flight on Tuesday (Nov 8) was thrown out by security.
Demanded for water
In a now-viral video on TikTok by @simplyhappy777, it showed the Caucasian man arguing with the steward.
In the clip, he hurled vulgarities repeatedly towards the steward after he claimed he had requested for water for two hours.
He also threatened to push him over.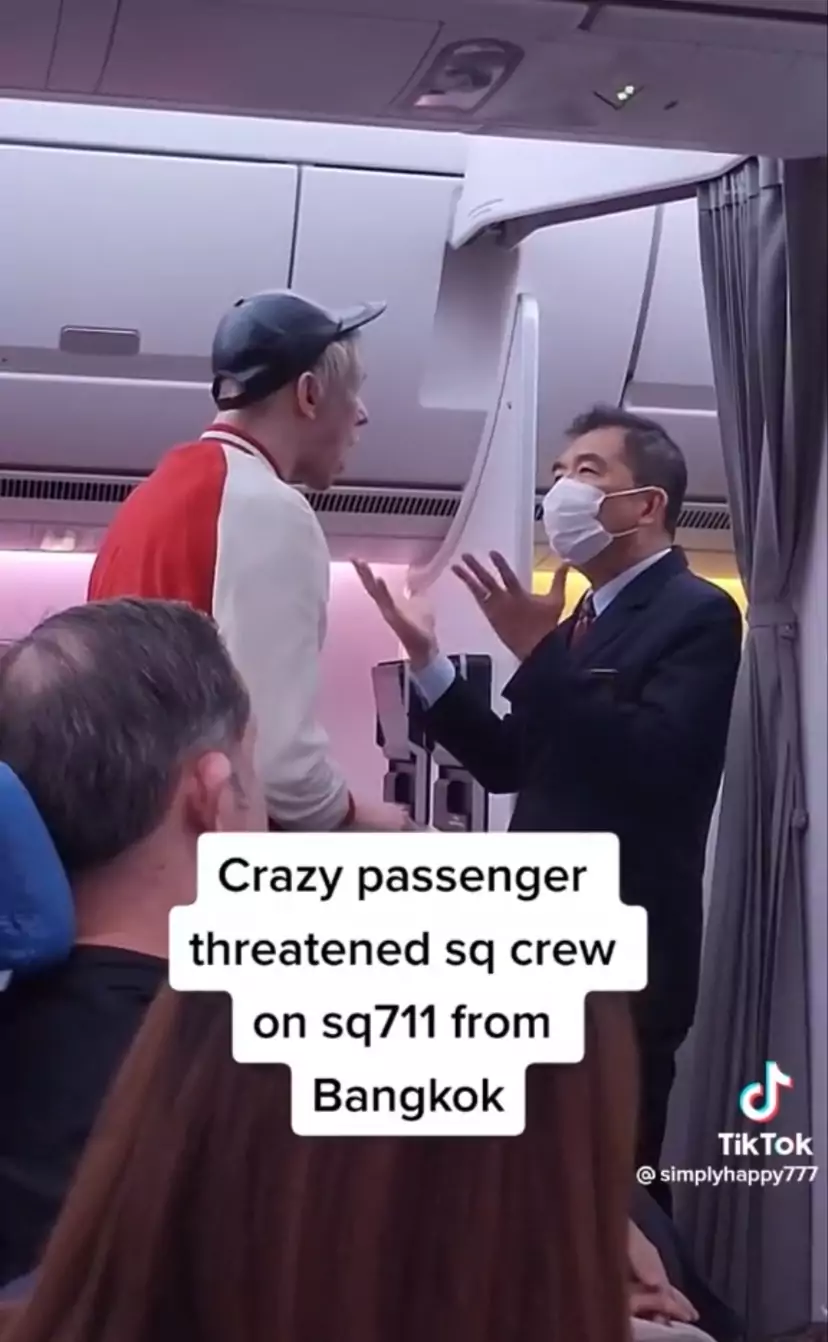 The passenger was also heard calling the steward "f**king idiot" and told him to "f**k off".
Escorted off the plane
Despite the Caucasian man's menacing gestures, the steward kept his cool and tried his best to calm him down.
According to the caption, the seat belt sign was switched on throughout the altercation as other passengers waited for the unruly man to be escorted off.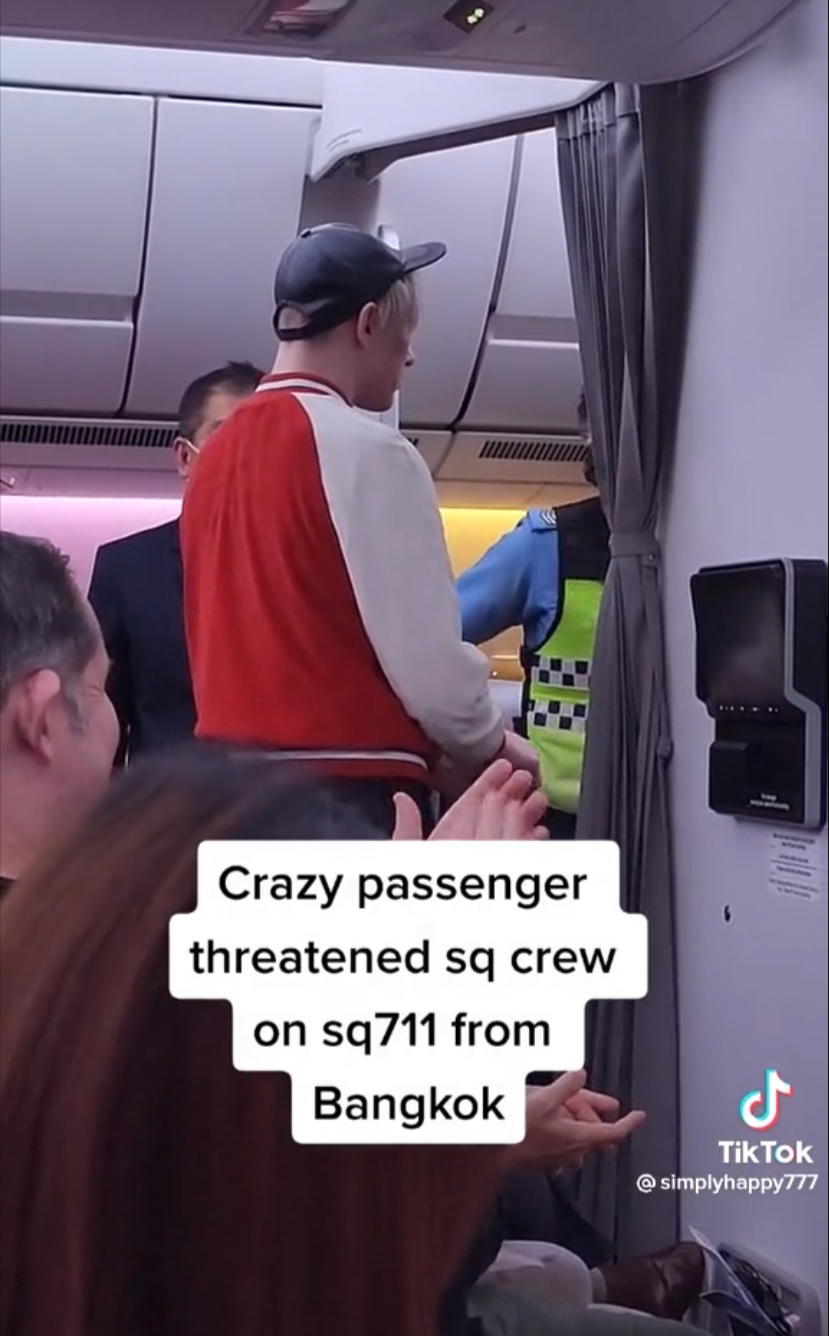 A short while later, an auxiliary police officer was seen escorting the man out of the plane as other passengers burst into applause.
Watch the video here:
SIA responds
In a statement provided to Mothership, SIA said that the man had asked for alcohol but his request was declined as the crew members wanted to protect the safety of other passengers.
It also said that the man refused to follow safety instructions, thus causing "annoyance and inconvenience" to others.
He was later handed over to airport police when the plane arrived at Changi Airport.
The safety of our customers and staff is always our top priority. Singapore Airlines apologises to all customers on board the flight for the inconvenience caused by this incident.
'Give him toilet water'
The video has garnered over 1.9 million views and 50.2K likes at the time of writing, where netizens were outraged by the man's unruly behavior.


Some sarcastically commented that if the man was so desperate for water, he could've gotten some straight from the toilet bowl.


Let's hope the man learns his lesson and doesn't cause a ruckus during a flight anymore!
READ ALSO:
---
---