Picture this: You're in urgent need of a heart transplant, and you are fit enough to undergo the procedure. There are only 2 organ retrieval teams in Malaysia, yet both are available for mobilisation at a moment's notice. So what's stopping you from getting a second chance at life? The most probable answer would be a lack of organ donors. In fact, the total number of current pledgers in our country (as of 30th November 2020) is 478,662, which is just 1.5% of the Malaysian population!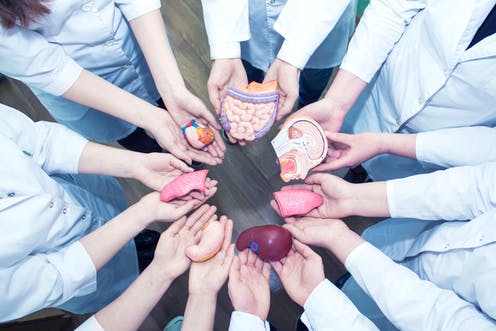 That's why Organs for Love is back this year! No virus or lockdown can stop this enthusiastic group of medical students from the University of Malaya's Faculty of Medicine from spreading awareness on the topic of organ donation in our nation. This annual event has an ox-some lineup of events that is sure to catch your eye!
Virtual run
Yes, you read it right. Organs for Love 2021 is converting to a virtual format where you can run in the comfort of your own home while binging on the Queen's Gambit. Just record your running time for a 5km run using either one of the 3 mobile applications (Strava, Nike Run Club, or Runkeeper) and send it to us via our Google form. With this, you can choose to run anytime and anywhere at your own pace! As a bonus, all participants will receive a kit including the following:
Medal
T-shirt
Bib
Drawstring bag
Goody bag filled with gifts from our sponsors
E-certificate
All proceeds will go towards patients from the University of Malaya Medical Centre (UMMC) who are awaiting transplant surgeries to ease their financial burden, which is one of our main goals. We hope to see you running for this noble cause! Details are as follows:
Date: 12th April 2021 – 2nd May 2021
Platform: Strava, Nike Run Club, Runkeeper
Price: RM57 (early bird) RM60 (normal price)

Webinar Series
Now imagine a new scenario: You're in urgent need of a heart transplant, and there is a willing donor! One of the only 2 organ retrieval teams in Malaysia is already on the way to harvest the donor's organ, giving you this crucial second chance at life! Then you receive a phone call: due to a lack of understanding and awareness, the donor's next of kin withdrew their consent. There goes your shot at living.
Communication problems and a lack of awareness are among the primary issues contributing to low organ donation rates in Malaysia. If you're committed to the idea of pledging to be an organ donor but yet plagued with doubts and questions as to how to go about it, we have the right tonic for you with our webinar series on the topic of organ donation!
Dates :
Organ Recipient Sharing Session 19th February 2021 (9.00 pm – 10.00 pm)
Organ Donation: A Religious Perspective 26th February 2021 (8.30 pm – 10.30 pm)
Introduction to ODISSeA – A Webinar for Medical Students 12th March 2021 (8.00 pm – 11.00 pm)
Join us as we dive into the unknown and intrinsic details about organ donation. We'll be streaming live on our Facebook page, so do check out the links below!
---

---
Fitness Workshops
How do you avoid ending up as one of the 5,028 people in serious need of transplants and are currently waiting for their turn on the organ transplantation waiting list? You can start by taking care of your own organs of course! Exercise works wonders for the body, so if you're looking to burn off some additional calories gained during MCO, check out our fitness workshop which will be held in March!
Date: 6th March 2021
Activities:
HIIT session – Coach Nadira (4-5pm)
Pilates for Mindfulness: The Key to Total WellBeing – Coach Nanthini (5-6pm)
The registration form will be released on the 20th of February, so mark your calendars!
Excited to help spread awareness on organ donation? Registration for the virtual run starts on January 22, 2021 and ends on March 17, 2021. For more information, check out our Facebook and Instagram page Organs For Love Walkathon and @organsforlove respectively and keep an eye out for exclusive promotions as well! Register now as early bird prices end on February 28!
Follow WeirdKaya on Twitter!
---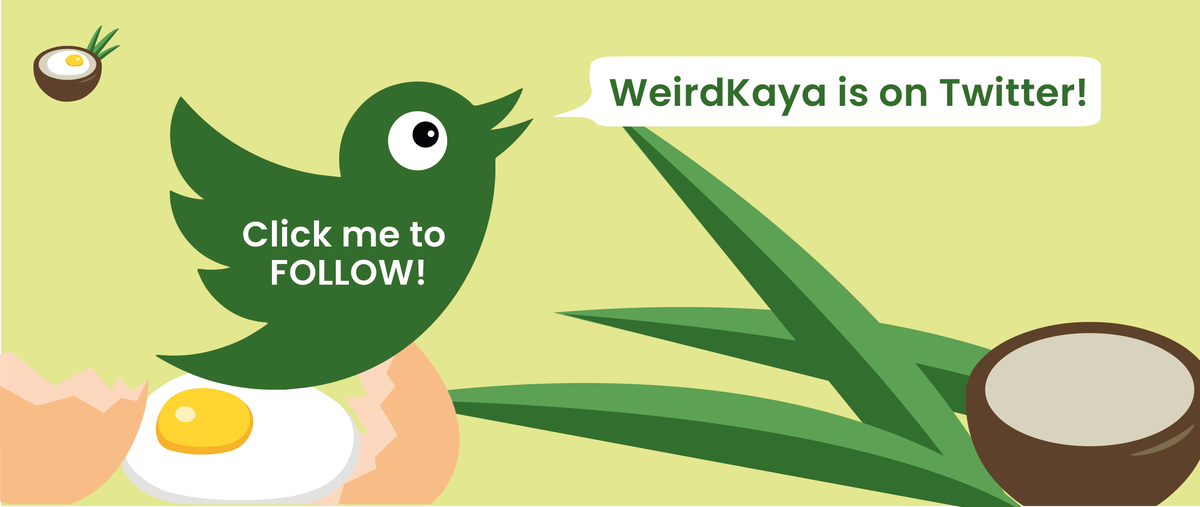 ---
Source: Organs For Love Committee
Editor: Raymond Chen
Proofreader: Sarah Yeoh