Health Director-General Tan Sri Dr Noor Hisham Abdullah has taken local singer Noh Salleh to task for flashing a cigarette during the catwalk event at the Kuala Lumpur Fashion Week 2022 (KLFW2022).
'Bad example'
In a Facebook post, Dr Noor Hisham said that Noh Salleh's actions were a "bad example" to Malaysians, particularly teenagers and children.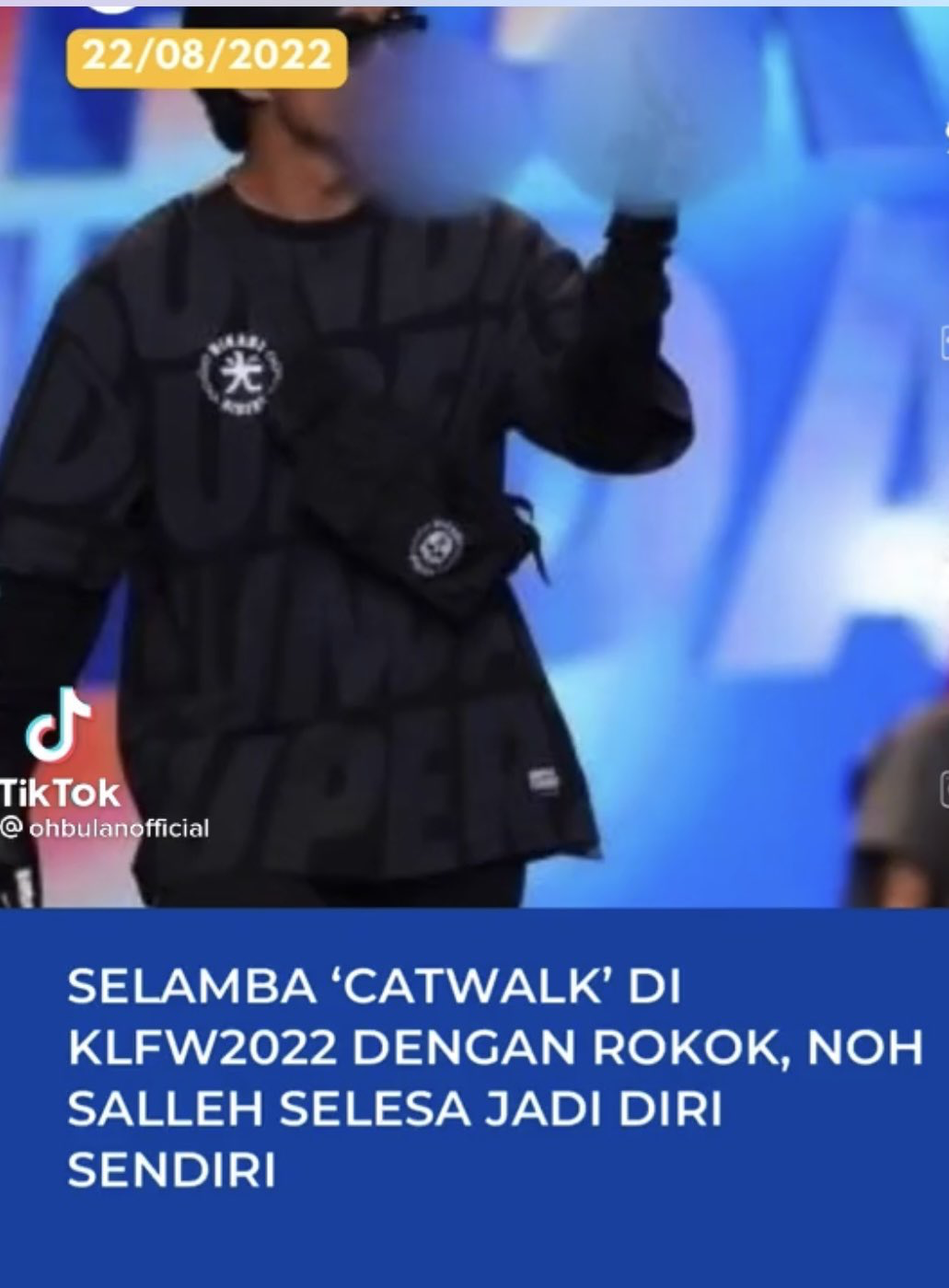 "The Health Ministry views the issue of an artist displaying the act of smoking and vaping very seriously.
These actions show a bad example to society at large, especially children and youths.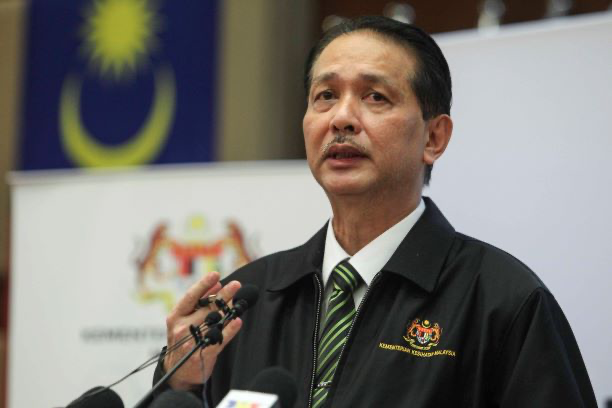 He also stressed that the public is constantly watching every move celebrities make and will eventually imitate them.
"As such, they have a responsibility to show good behaviour which will be an example to society," he wrote.
Dr Noor Hisham added this was in line with the ministry's proposed Bill on Tobacco Control and Smoking 2022, which aims to put a stop to smoking habits among Malaysians.
"The Health Ministry urges all layers of the society including artistes and celebrities to help these efforts and ensure smoking will be a culture which will not be accepted anymore," he added.
Read his post here:
Netizens divided
On social media, most netizens were in agreement with Dr Noor Hisham's statement that Noh Salleh was setting a bad example.
"Serves you right. Want to be a badass but hell no Noh."

"Fine him. He should be made an example as he clearly wish to be."

On the other hand, some felt that Noh Salleh's usage of the cigarette was just an artistic expression and shouldn't be an issue.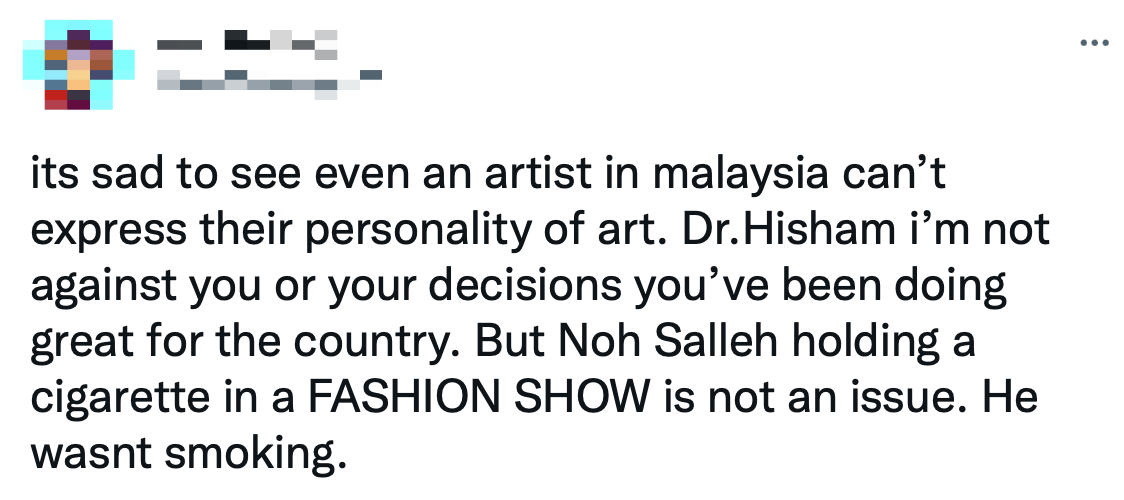 ---
It's unrelated to the article but here's our brand-new podcast – Talk Je Lah!
---
Cover Image via Utusan Malaysia and TikTok/budieychannel
Editor: Sarah Yeoh