KUALA LUMPUR – Police were called in yesterday (26th Oct) to shut down an unlawful entertainment establishment in Kuala Lumpur's city centre.
Total penalties imposed on the operator and 43 customers was RM260,000. Furthermore 441 bottles of liquor worth more than RM220,000 were seized.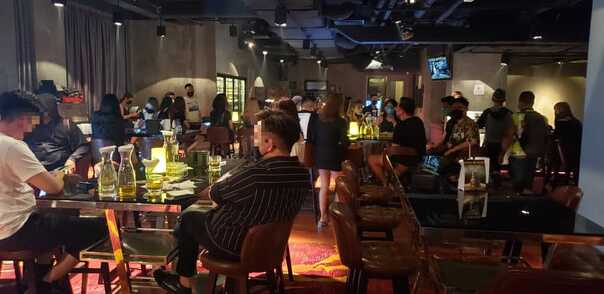 Datuk Azman, the director of the Kuala Lumpur Police Crime Prevention and Community Safety Team issued a statement this morning.
A team of 21 police officers were dispatched to at midnight for the operation to shut down the reported entertainment venue that was operating illegally.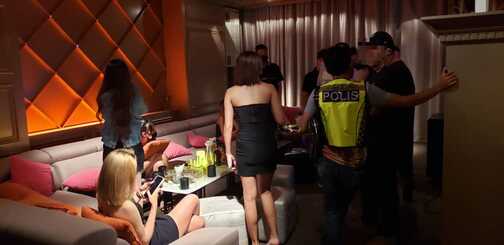 "Kuala Lumpur is under the fourth phase of the National Recovery Plan, which prevents the operation of any nightclubs or bars", said Azman.
During spot checks, the police discovered that the casino at the club was open for business, in violation of Article 17 of the 2021 Prevention and Control of Infectious Diseases Act.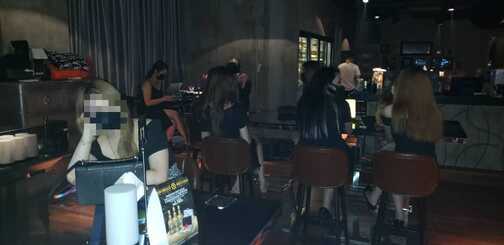 Azman stated that the police fined the club a total of RM25,000 and issued a total of RM235,000 to 43 consumers present at the scene.
"27 male and 16 female customers were arranged for urine tests, and the results were all negative", he said.
The police also seized 441 bottles of spirits worth RM220,500 under Article 76 of the 1967 Taxation Act, confiscated under 1967 Customs Service Act.
Cover image via PDRM
Proofreader: Anna Wong
It's unrelated to the article but here's our brand new podcast – Talk Je Lah!