SERDANG – A woman has accused Serdang Hospital's staff of treating her COVID-stricken father inhumanely after losing her father to the virus.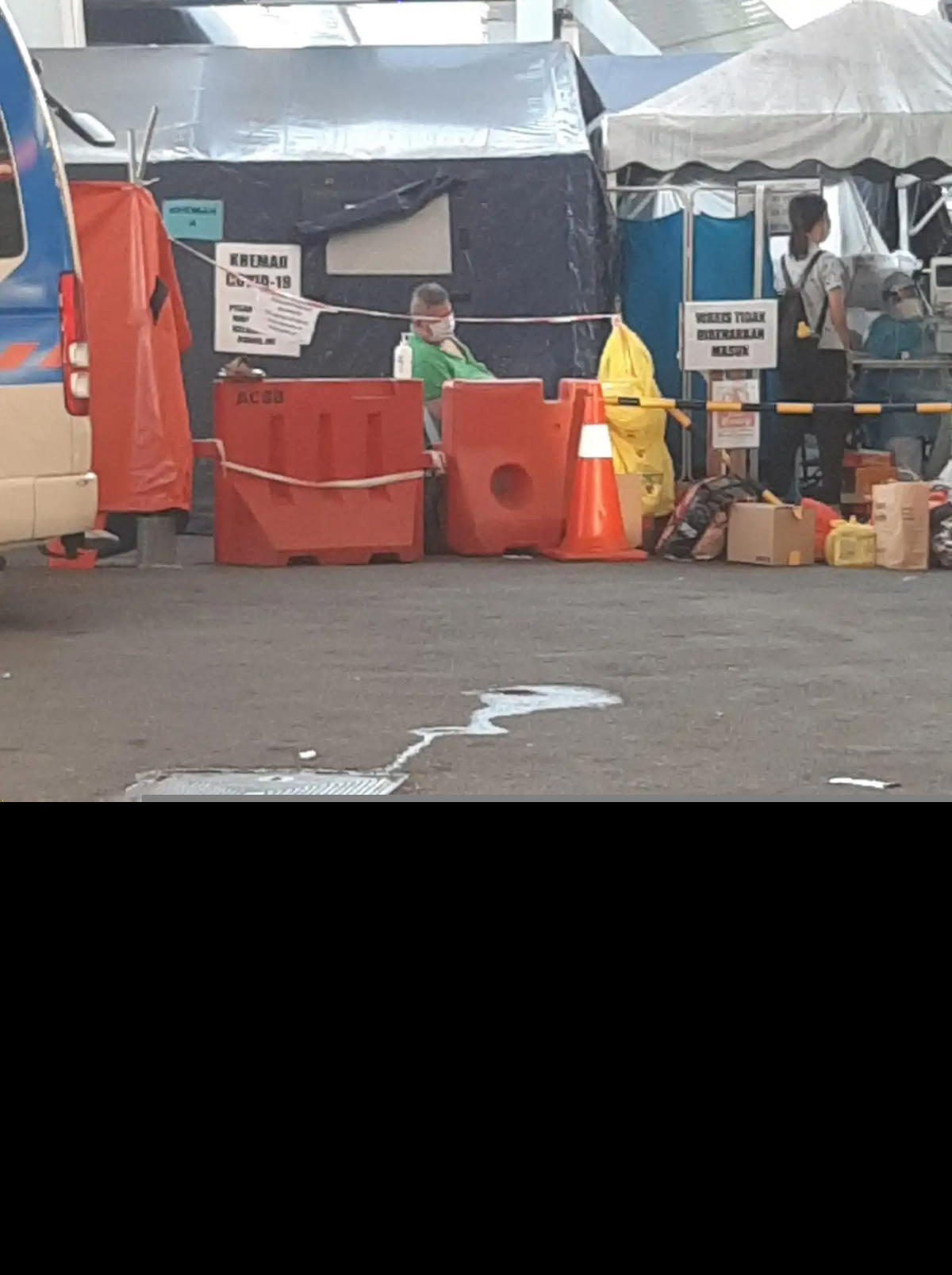 Bowie Kong shared her 56-year-old father's ordeal in a lengthy Facebook post after he tested positive for COVID and died three days later.
It all began when her father had a fever on July 14 and was given over-the-counter medicines by a doctor.
However, he insisted on getting tested for COVID the next day and his worst fears became a reality.
Upon seeing his deterioriating state, Bowie quickly called for an ambulance and he was rushed to the hospital.
I thought he would be in good hands, but that was when the nightmare started."
Throughout her father's stay at the hospital, Bowie claimed that he was ignored by the staff despite his pleas for assistance. He was also forced to sit in a wheelchair after he was denied a bed to lie on.
"On Wednesday (July 21), he called me at 3 am, begging me to take him home as he could hardly breathe and was freezing.
"I then called the doctor and tearfully pleaded with him to provide my father with an oxygen tank. But it all fell on deaf ears."
To make matters worse, Bowie claimed that the staff were indifferent to her father's condition and even told him off.
Everyone here is suffering, not just you."
---

---
Sensing that his time was near, Bowie's father made a final phone call to the family on Thursday (July 22) to tell them that he couldn't go on anymore.
The next day, he was finally freed from his suffering after breathing his last at 1 am. However, Bowie wasn't informed of his death until the very next day.
"If it weren't for my friends who went to check on him, I'd still be thinking he was still alive.
My father died due to the hospital's negligence! They disregarded his agony and refused to treat him promptly. They're responsible for his death!"
With the situation not improving anytime soon, we urge everyone to be on guard and follow the SOPs. Stay safe!
Cover Images via Facebook & Yahoo News

Proofreader: Sarah Yeoh