A video showing a foreign worker with a pink quarantine bracelet while buying food has gone viral on Twitter, generating 1,800+ retweets and almost 150,000 views.
The man who recorded the incident fiercely told the foreigner to pull up his sleeve, revealing the pink bracelet.
He was also recorded saying:
Jangan dekat, jangan dekat. You apa, you Covid ah?" (Don't come near me. What are you? Covid ah?")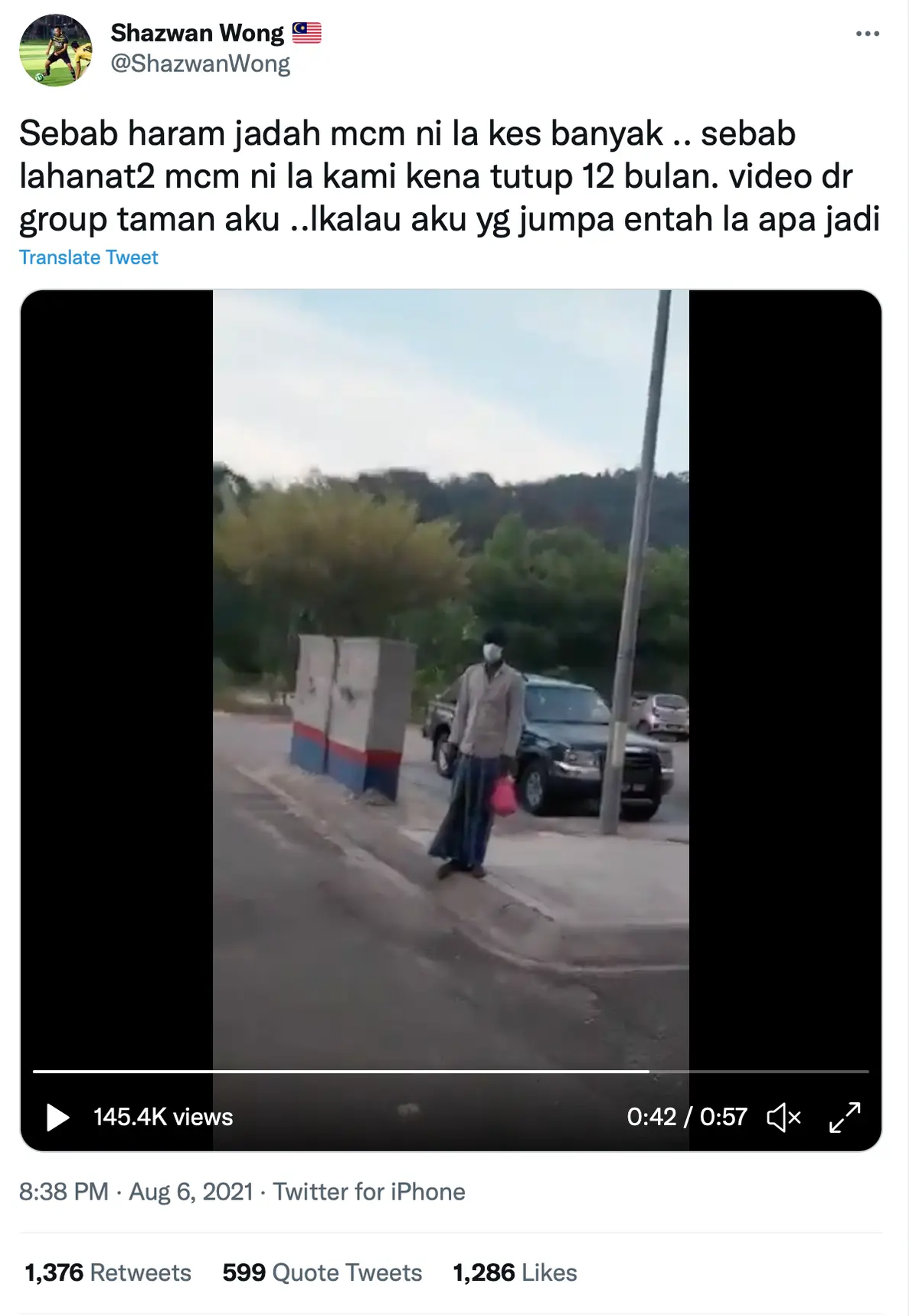 The man also wrote an inflammatory caption which blamed foreign workers of worsening the current COVID situation.
"It's all because of these goddamn individuals that cases are skyrocketing and forcing us to close for 12 months!"
Netizens to the rescue
Several netizens criticised the man for his derogatory manner towards the foreign worker and said that he should have offered help instead.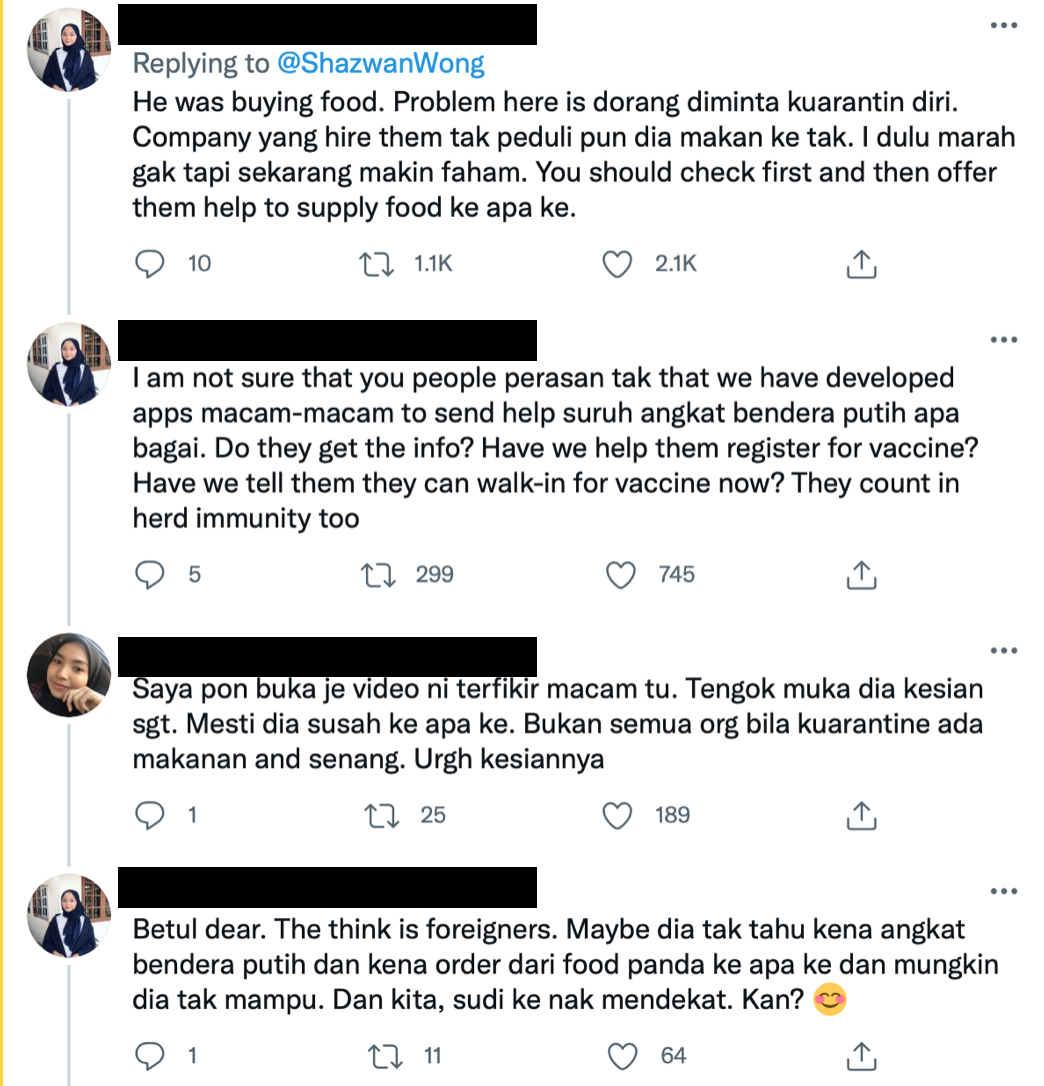 "He was buying food. Problem here is that he was told to self-quarantine and the company didn't care whether he needs to eat or not," one netizen wrote.
Another said that foreign workers were human beings too and deserve to be treated with dignity and respect.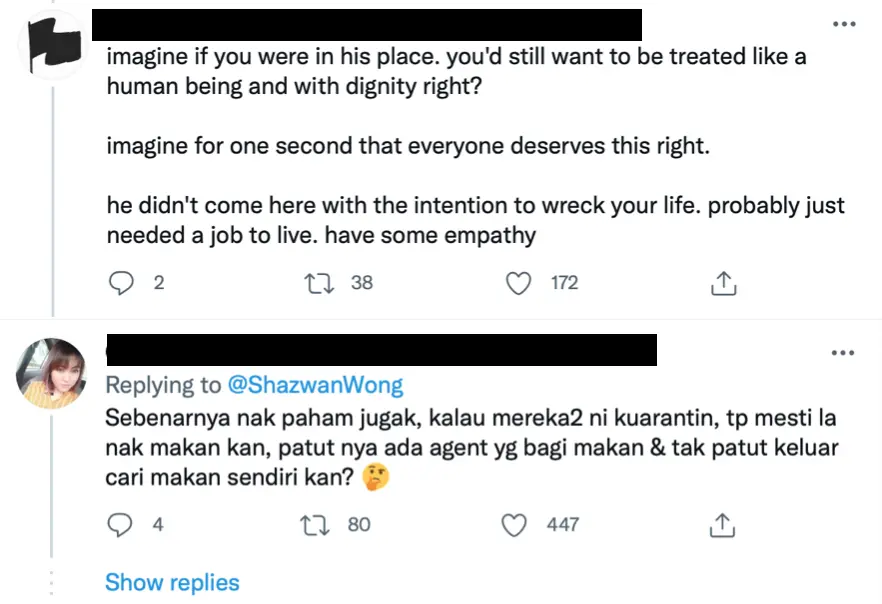 However, the Tweet has since been deleted at the time of writing.
Let's help out those in need during this difficult time and not discriminate against foreign workers who have left everything behind for a better life in Malaysia!
Cover Images via WeirdKaya
Author: Raymond Chen
Proofreader: Sarah Yeoh