While group assignments can serve to be a platform for students to make friends, it can also turn into a living nightmare, especially if you're stuck with "freeloaders" who simply don't contribute to the project at all.
In a bid to keep "freeloaders" out from their assignments, a group of students have adopted an unusual filtering system, where they would check every group member's Cumulative Grade Point Average (CGPA) beforehand.
A netizen named @emshafril recently shared his encounter with these students on Twitter, where he was told that only those with a CGPA of 3.5 and above are allowed to join the group.
Taken aback by the requirement, @emshafril said that he would no longer join the group as he probably didn't fulfil the CGPA benchmark.
???? lol okay pic.twitter.com/skeTbjkKoo

— emeer (@emshafril) June 9, 2022
'Sounds like the HR Department'
The tweet has gone viral with over 7k likes and hundreds of comments from netizens who were amazed by the bizarre criteria.
Many jokingly said that the CGPA requirement was quite similar to those outlined by the HR Department during a job interview.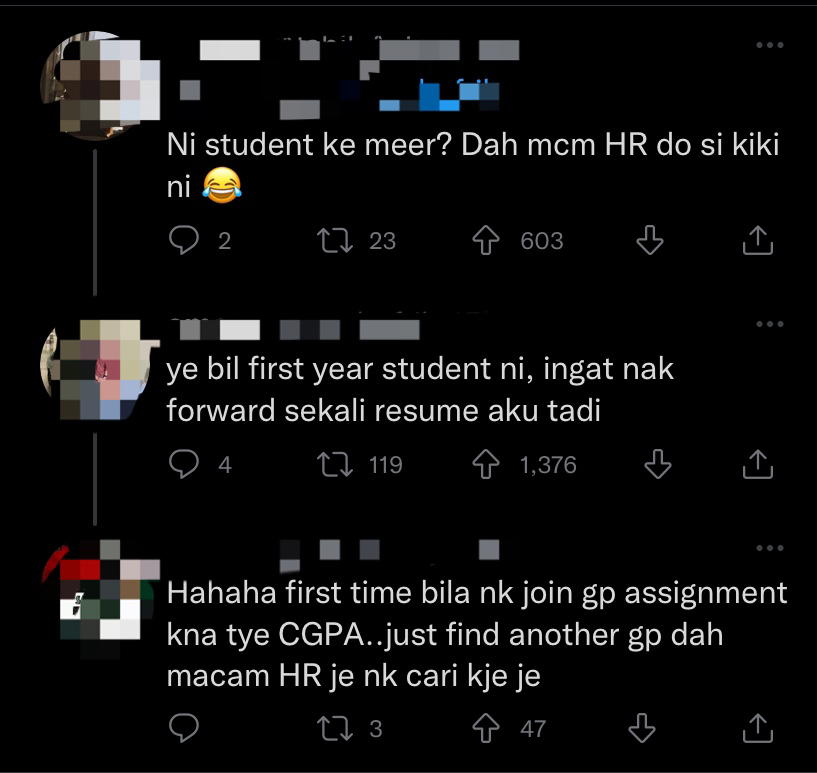 Some opined that one's CGPA marks don't accurately reflect one's ability in group assignments.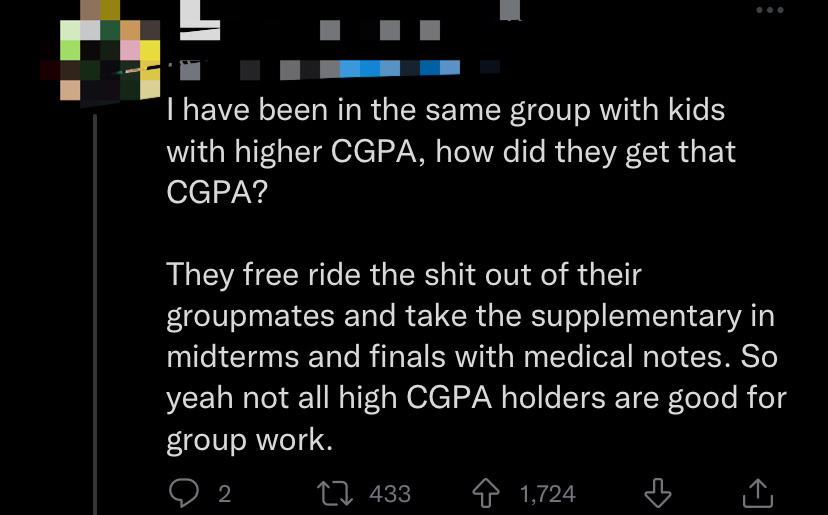 What do you think? Is this method necessary to discourage "freeloaders" from taking part? Let us know what you think!
---
---