Following the hype over Omega's collaboration with Swatch in their MoonSwatch collection are some netizens who don't seem pleased with the quality they have paid RM1,065 for.
Read our previous coverage on the hype over this collection here:
A man in Hong Kong named Jeffrey So, who bought the Mission to Neptune watch, took to Facebook explaining how the quality of it was far more inferior to what he had expected.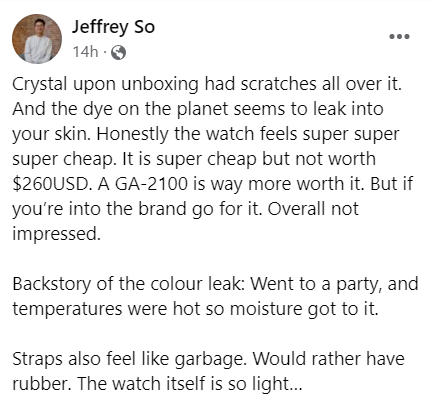 In his post, he talked about how the dye on the planet imprinted at the back of the watch seeps out colour and stains his skin.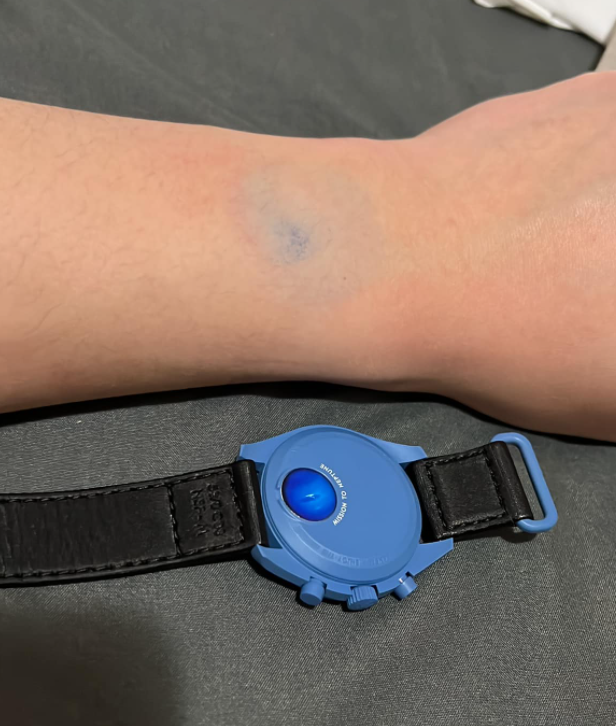 The backstory to this colour leakage was due to the humidity in a party he was at, which sweated the pigmentation out from his MoonSwatch.
He talked about how he did not expect to receive a high-end quality watch, yet he still couldn't help but to expect more from Omega, since they do produce good-quality quartz watches.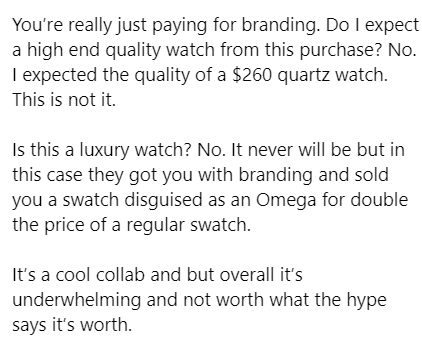 He criticized the MoonSwatch collaboration for producing a low-quality collection, saying that the watch was in fact, just a regular Swatch watch riding on the branding of Omega.
All in all, he was unimpressed by this collection and made sure that people knew about it.
---
---
Netizens countered his post
Of course, this review from Jeffrey was questioned, with many saying that he must have bought a counterfeit MoonSwatch.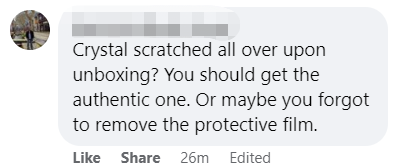 Some played detective and spotted that the original picture he uploaded didn't show the engraving at the back of the watch, again instigating that the watch he received was probably a fake one.
Jeffrey blamed the absence of engraving on Facebook, which degrades the quality of pictures uploaded, making it not visible through pictures.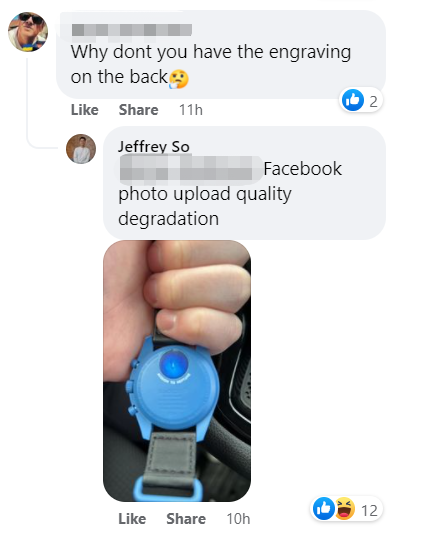 Jeffrey uploaded a close-up, this time clearly capturing the image of the engravings on his MoonSwatch.
Facebook photo uploads degrade the quality of photos. The lighting and the angle at which the photo was taken also makes it so you can't see the side engravings. But below I also posted a photo of the back engraving in the comments. The engraving is super shallow," said Jeffrey.
It seemed that many in the comments section questioned the authenticity of his review, saying that the picture of the stain was edited.
Jeffrey countered, "I turned the watch sideways for the photo and wouldn't spend the time to colour in my arm for a photo of a crappy watch. I'm just posting my own experience with it."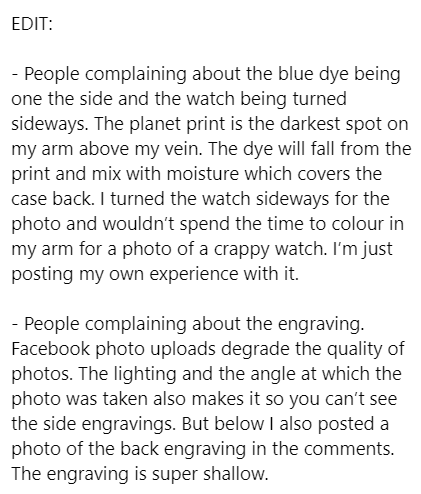 He also linked a Reddit post in his caption to show proof of others having the same experience as him.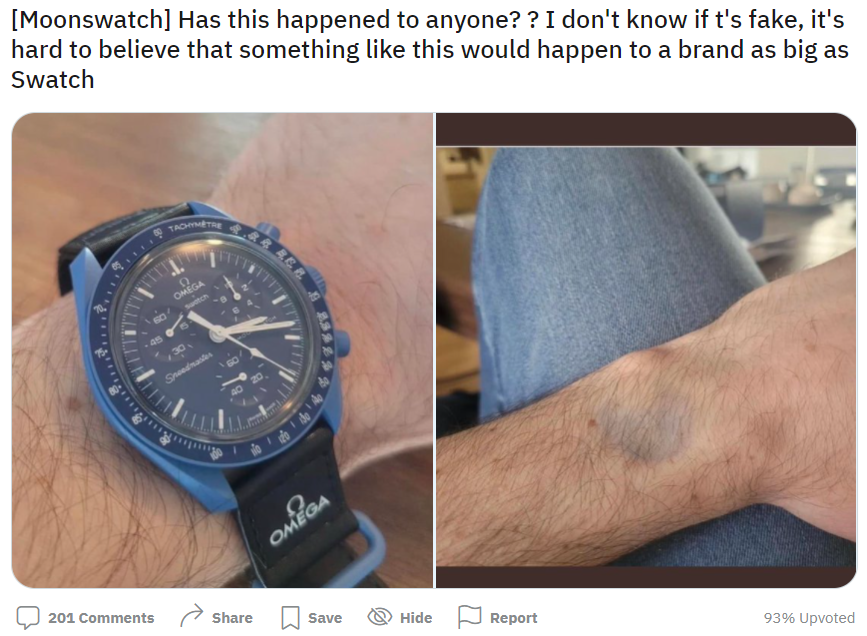 Did you encounter something similar with the watches? Let us know in the comments down below!