NESTLÉ OMEGA PLUS continues the good fight against cholesterol with a bold new flavour, Dark Choc. Made with the goodness of milk and delicious cocoa, this dark-chocolatey punch of flavour makes it the new drink of choice for anyone wanting a heart-healthier lifestyle.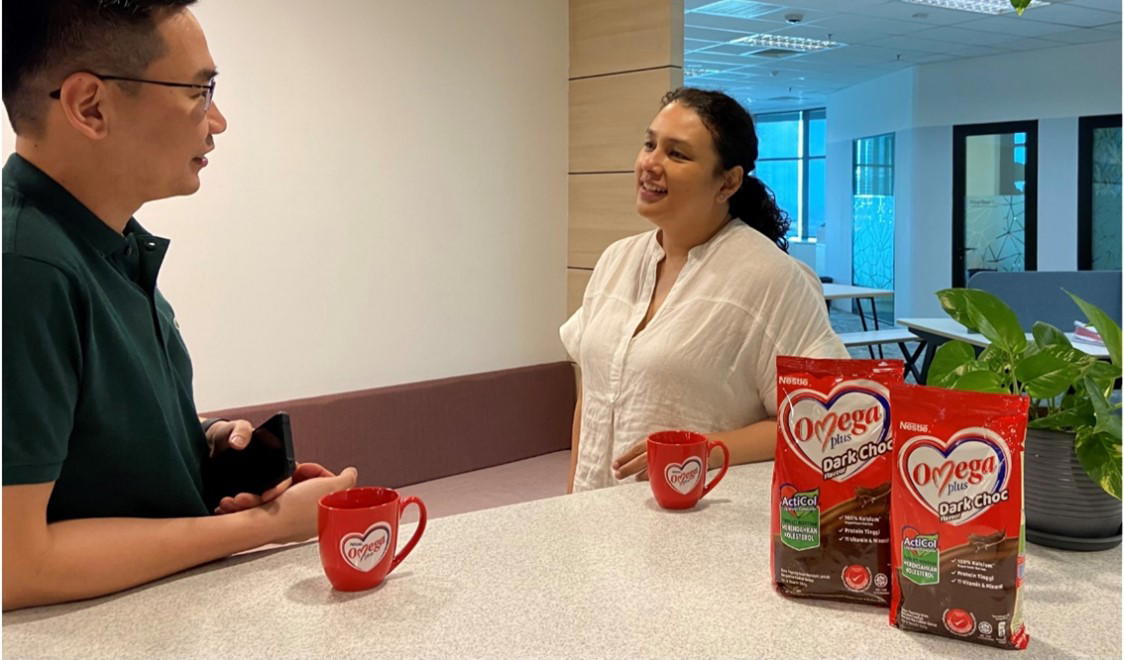 With heart disease remaining the lead in killer disease amongst Malaysians and high cholesterol being a major risk factor for heart disease which affects 8 million Malaysian adults (almost 40%), we need to ensure that our cholesterol levels are constantly monitored and managed. Fortunately, this can be achieved through practicing a healthy and active lifestyle, such as walking an average of 30 minutes or more a day, combined with a heart healthy diet.
As the leading heart health advocate in Malaysia, NESTLÉ OMEGA PLUS has been championing heart health awareness through its various initiatives for the past two decades now. Nestlé (Malaysia) Berhad's Business Executive Officer of its Milks Business Unit, Lam Pui Yuee said, "We developed the Dark Choc variant with Malaysian consumers in mind with the hope that by offering a variety in taste, we can encourage even more Malaysians to consume NESTLÉ OMEGA PLUS twice daily to help manage their cholesterol levels."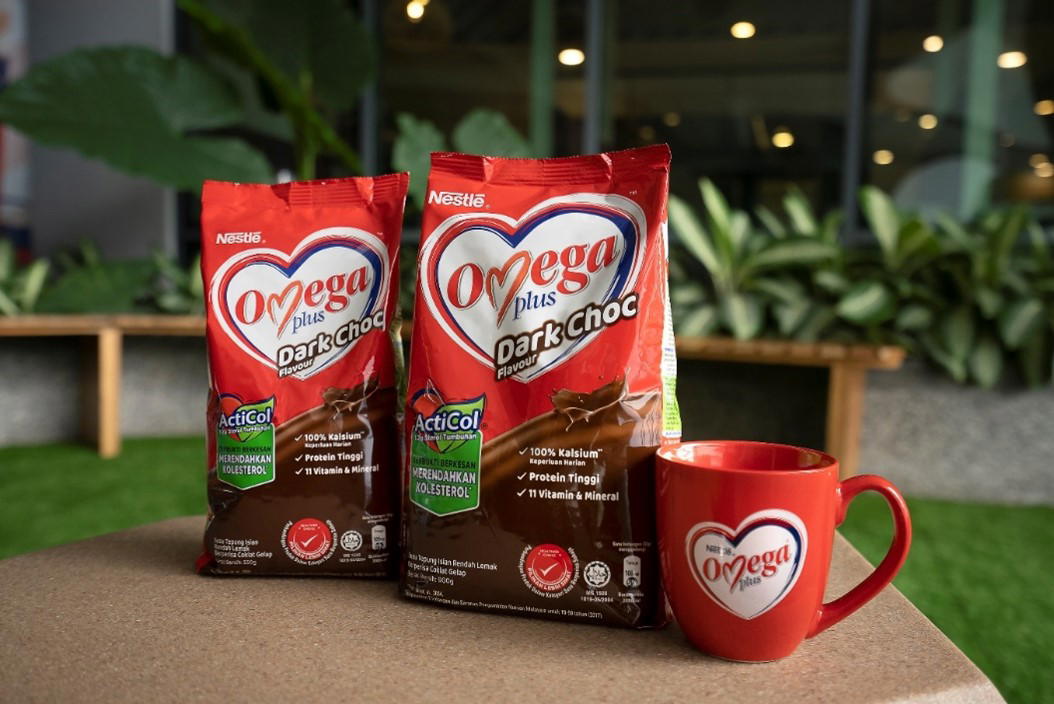 NESTLÉ OMEGA PLUS Dark Choc has the same benefits of ActiCol®, 1.2 g of plant sterols scientifically proven to be beneficial by blocking cholesterol absorption into your bloodstream[i]. While lowering cholesterol levels, NESTLÉ OMEGA PLUS Dark Choc has the added benefit of delicious cocoa goodness. Additionally, with just 2 glasses a day, it fulfills 100% of the daily calcium requirement and 11 essential vitamin & mineral[ii].
Celebrate your heart health with just two glasses of NESTLÉ OMEGA PLUS Dark Choc a day! Heart health never tasted so good, and it just got a whole lot better!
NESTLÉ OMEGA PLUS Dark Choc is now available at major retail outlets nationwide and comes in two pack sizes which are 550g and 900g.
About NESTLÉ OMEGA PLUS
NESTLÉ OMEGA PLUS is the only milk that has ActiCol®, 1.2g plant sterol that is proven effective to help lower cholesterol by blocking the absorption of cholesterol into the bloodstreami. This reduced-fat milk* is also high in calcium to keep bones strong and contains Omega 3 & 6 essential fatty acids. Together with a balanced diet & active lifestyle, 1.2g of plant sterols in just 2 servings of NESTLÉ OMEGA PLUS a day effectively helps in lowering cholesterol. NESTLÉ OMEGA PLUS milk is available in a variety of formats to suit your needs. Choose from a range of powder, ready-to-drink UHT in 2 flavors, and convenient sachet of milk with Oats formats. Now also available in dark chocolate flavor, a healthy and delicious addition to the range.
For more information, visit www.facebook.com/NestleOmegaPlus
*for all NESTLÉ OMEGA PLUS range except NESTLÉ OMEGA PLUS dark choc powder (low in fat)
---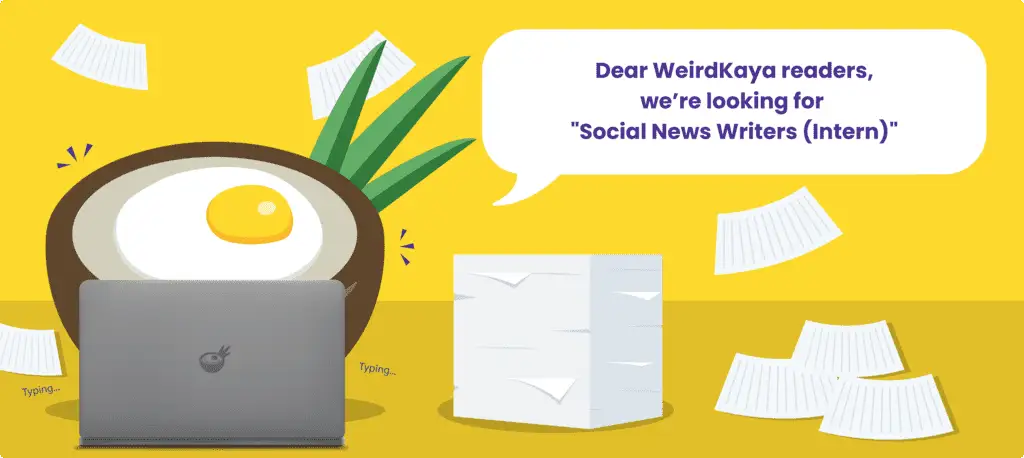 ---