Rumours are rife that former Prime Minister and Perikatan Nasional (PN) chairman Muhyiddin Yassin will reclaim his old job again.
According to a source, it told Oriental Daily that Muhyiddin had gathered enough support from MPs, including some from UMNO, to show the Yang di-Pertua Agong that he had the majority.
The source also said that Muhyiddin is expected to be sworn in at 4pm today.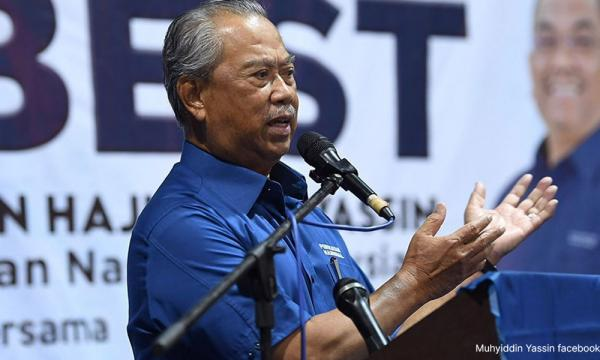 PN currently holds 73 seats and is set to combine with GPS (22 seats) and GRS (6 seats). However, this is still short of the necessary 112 seats to gain a simple majority.
MORE TO FOLLOW.
READ ALSO: