KUALA LUMPUR – MARIGOLD HL Milk unveiled today their collaboration with Malaysian star, Ernie Zakri to inspire Malaysians about the significance of a proactive lifestyle and the inclusion of milk in daily habits.
Ernie, the famous singer, will lead the MARIGOLD HL SuperMilk™ campaign to emphasize milk's essential role in a nutritious, balanced diet.
The 2020 Malaysian Dietary Guidelines identify milk as a nutrient-rich food, covering almost all essential nutritional needs of humans. Despite this, one in three Malaysian households lacks critical micronutrients such as iron, calcium, and vitamins C & D.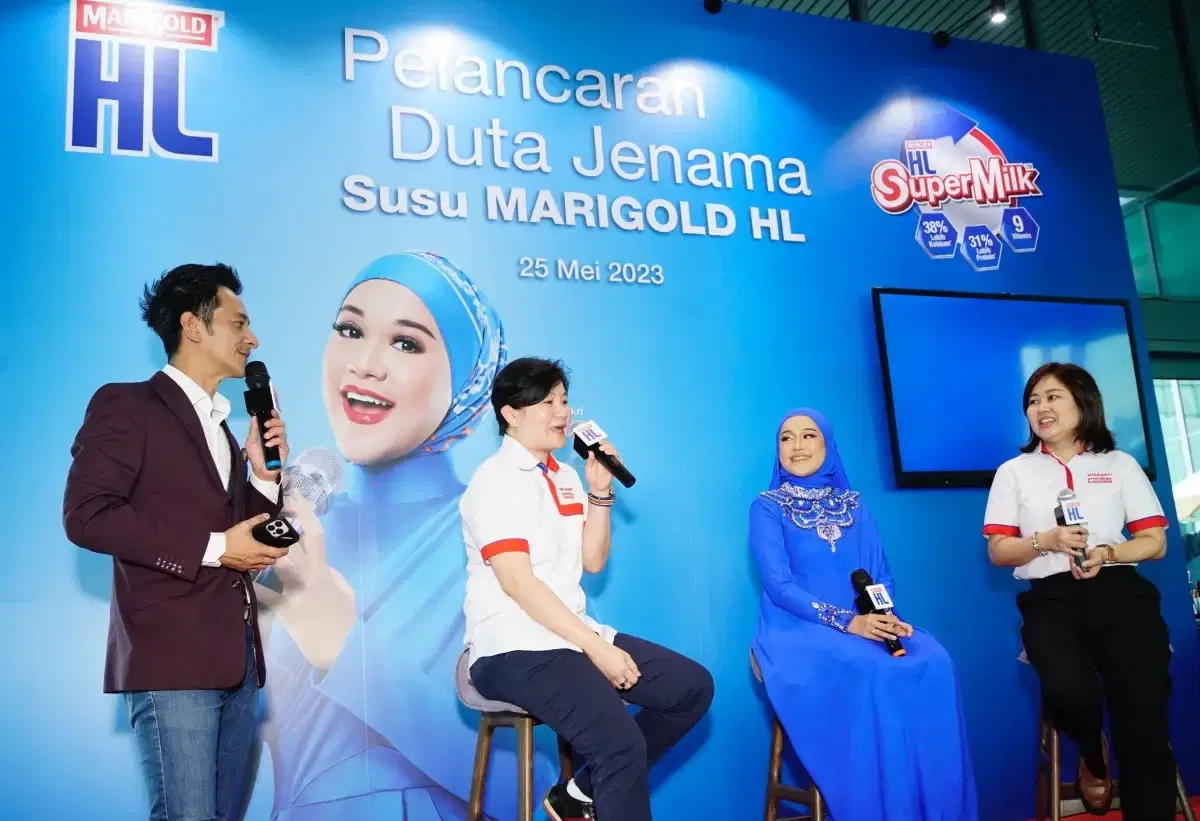 A third of children under 12 also lack adequate vitamin D and calcium in their regular diets. A Statista survey also showed that 44% of people do not consume any form of milk.
In response to this, the MARIGOLD HL SuperMilk™ campaign with Ernie Zakri aims to enlighten Malaysians about the potential health benefits of daily MARIGOLD HL Milk consumption, including increased nutrient levels and disease prevention.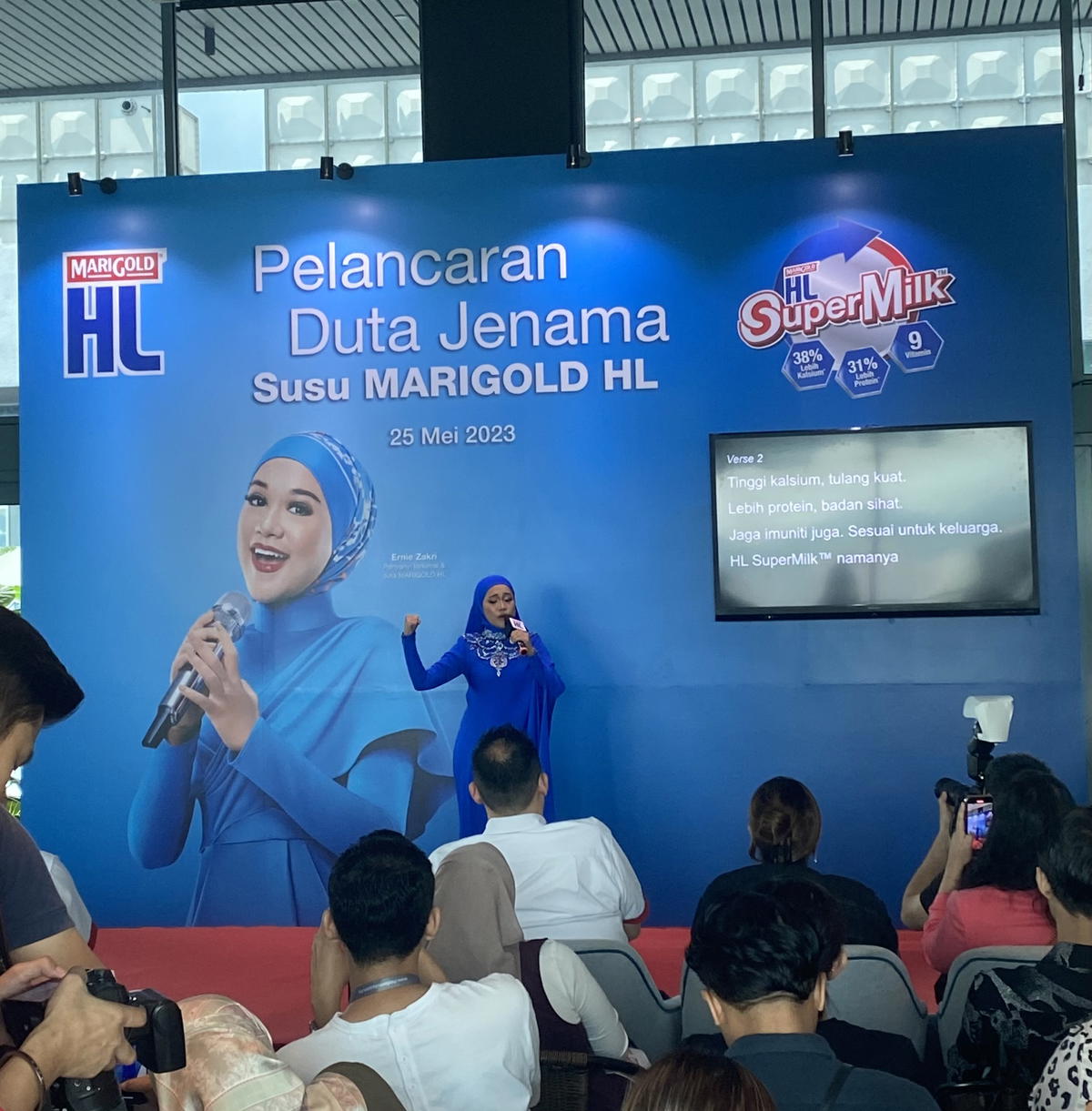 MARIGOLD HL Milk, offering 38% more calcium and 31% more protein than regular milk, is also a rich source of 9 essential vitamins – A, B1, B3, B6, B12, C, D3, E, and folic acid. With low lactose and fat, this nutritional milk presents a healthier alternative for consumers. The campaign also advocates for active lifestyles among Malaysians.
Poh Eng Lip, General Manager of Malaysia Milk Sdn. Bhd., said, "We're committed to the health and wellbeing of our consumers, reflected in our core principles. Through the launch of the MARIGOLD HL SuperMilk™ campaign, we aim to heighten awareness about the importance of milk and inspire active lifestyles among Malaysians."
Expressing her excitement about the partnership, Yap Jay Queen, Head of Marketing for Cotra Enterprises, said, "Our brand is trusted by families across Malaysia. We believe Ernie carries the right values to promote our MARIGOLD HL SuperMilk™ campaign and inspire more Malaysians to positively embrace their health."
As part of the campaign, Ernie Zakri will demonstrate how daily MARIGOLD HL Milk consumption positively impacts her and her family's life. The campaign also aims to educate Malaysians about the essential micronutrients in MARIGOLD HL Milk.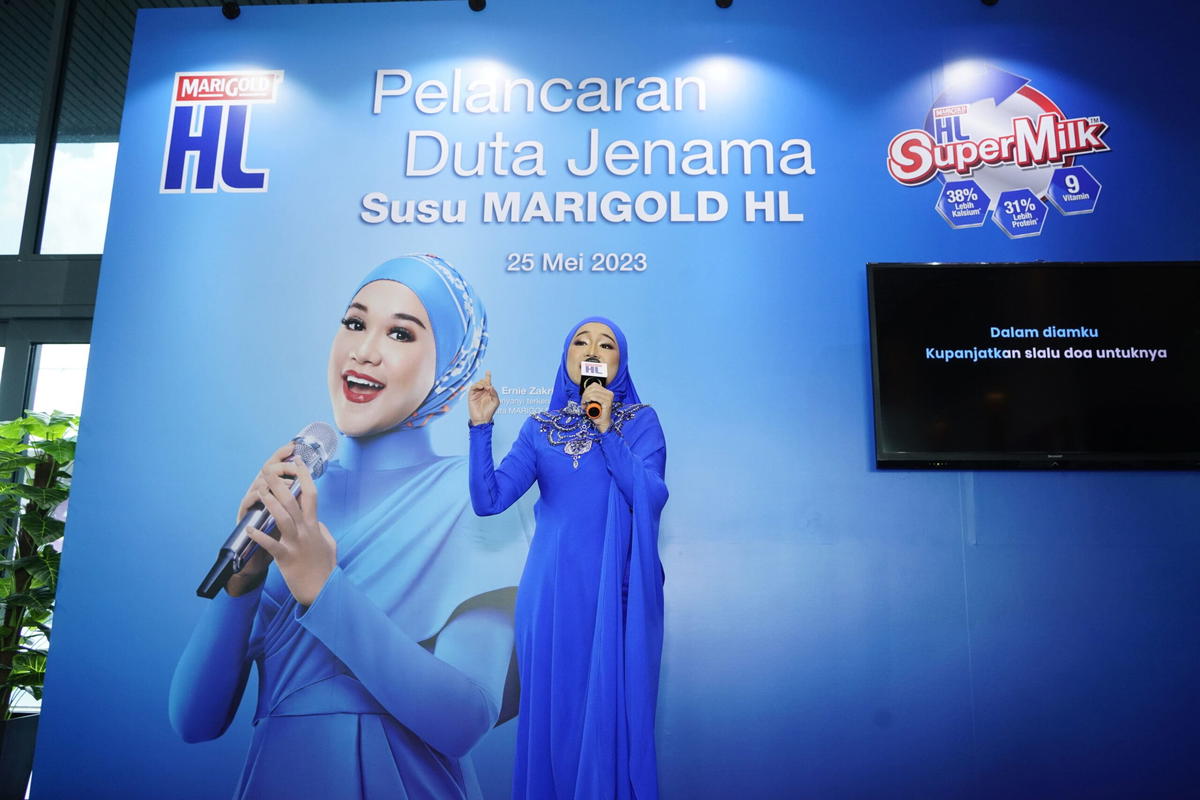 Ernie Zakri, the new face of MARIGOLD HL Milk, said, "It's a privilege to serve as the brand ambassador for MARIGOLD HL Milk. I understand the importance of having a reliable energy and nutrition source for myself and my family. MARIGOLD HL Milk offers the vitality I need, and it's comforting to know my family has access to essential nutrients they need."
Ernie Zakri is a multi-award-winning Malaysian singer and vocal coach who first rose to fame after winning Bintang RTM in 2009. She then released her hit single 'Aku Cinta' with her husband Syamel. Ernie has also received several accolades such as Best Vocals at the 32nd Anugerah Juara Lagu, Asean Master Class Award in Emerging Performance Artist and more.
Key highlights of her partnership with MARIGOLD HL Milk include:
Ernie Zakri will make exclusive appearances during roadshows.
The public will have an opportunity to interact with her and learn more about the benefits of MARIGOLD HL Milk.
The roadshow details are as follows:

Mydin USJ: 2pm – 4pm, 18 June (Sunday)
Mydin Bertam, Penang: 2pm – 4pm, 25 June (Sunday)
Mydin Mutiara Rini, Johor: 2pm – 4pm, 8 July (Saturday)
Mydin Gong Badak, Terengganu: 2pm – 4pm, 15 July (Saturday)
For more information on MARIGOLD's initiatives and future activities, visit MARIGOLD's website at https://www.marigold.com.my/whats-new/.
---
---
---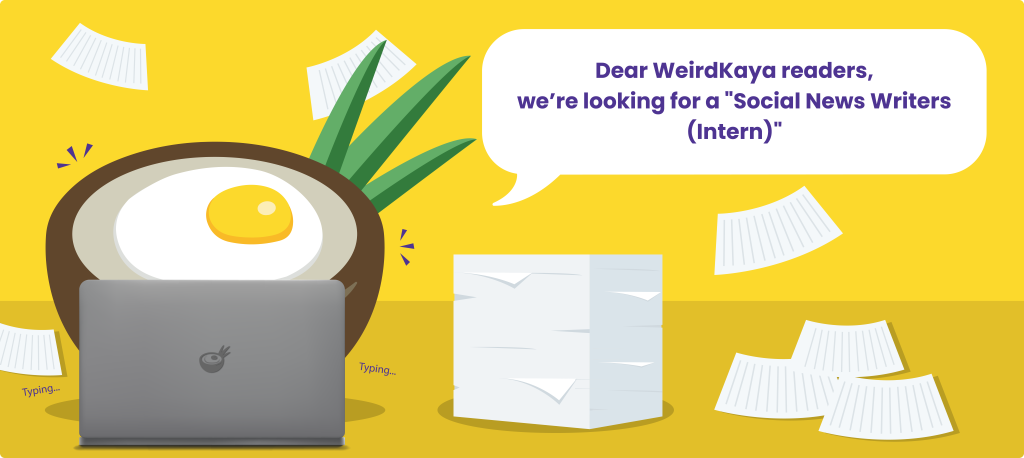 ---